AUD/USD price forecast after Australian inflation hits highest since 2014
Underlying inflation in Australia has reached the highest level in eight years. What does it mean for the AUD/USD exchange rate?
Australian December inflation data was just released in the previous Asian session – it showed the underlying inflation hitting the highest level since 2014. Rising inflation in advanced economies is no news anymore.
One week ago, December data in the United States showed that the prices of goods and services have risen by the most in close to four decades. It settled at 7% YoY, incredibly high for the Federal Reserve of the United States not to notice and act.
However, when trading the currency market, one must consider both currencies part of the exchange rate. While the US dollar is relevant, as the world's reserve currency, so is the Australian dollar.
In Australia, December inflation did not rise as much as in the United States. Nevertheless, it has reached an eight-year high, coming out at 3.5%.
Neither the Fed nor the Reserve Bank of Australia has lifted the rates from their lower boundary. However, they both are pressured to do so.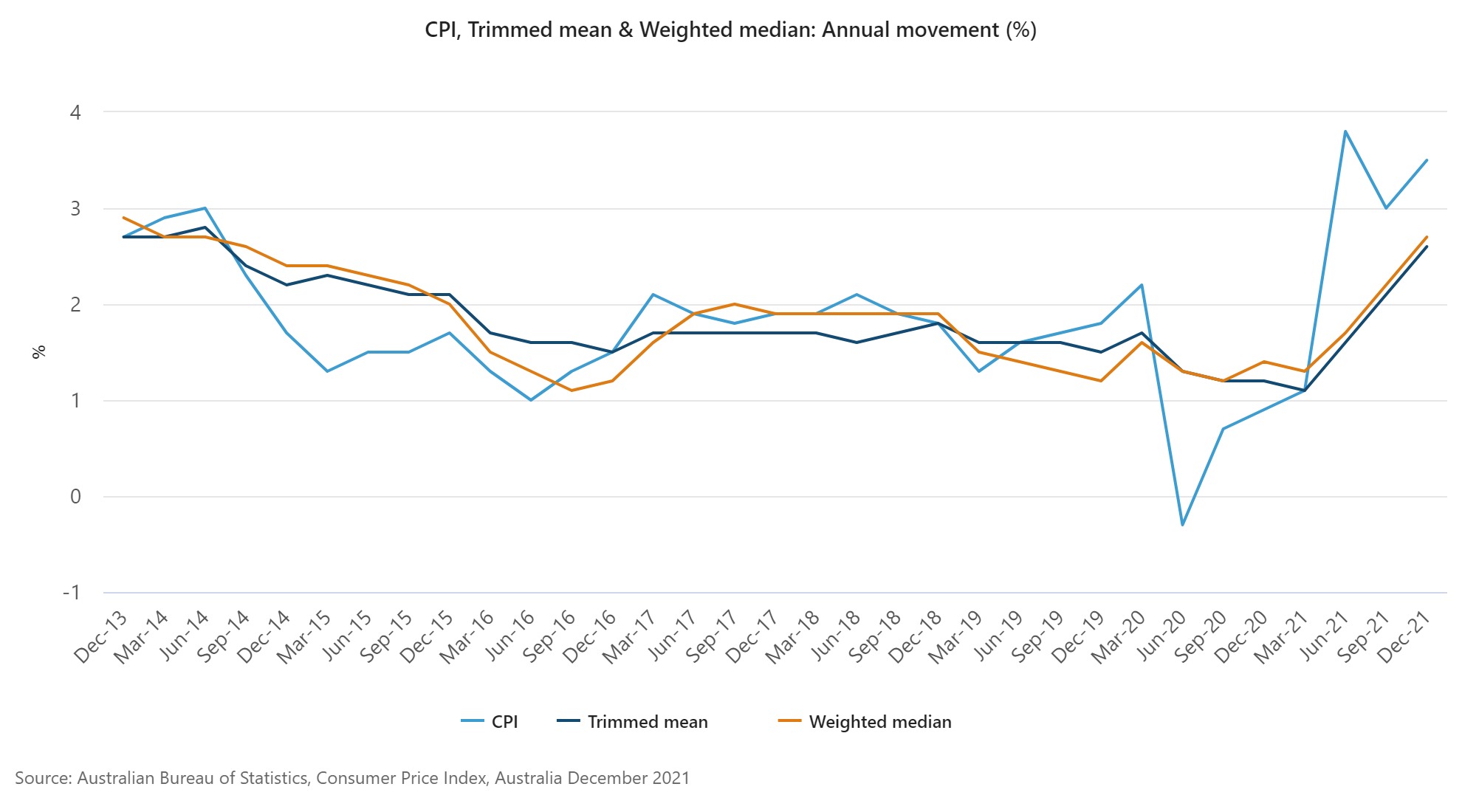 A head and shoulders formation calls for much lower levels
Bears have all the reasons to stay on the short side as a massive head and shoulders formation is visible on the daily chart. Currently, the price hovers above the neckline, seen at 0.70.
Should the neckline give way, the projected measured move points to a decline in the 0.6 area. However, that would be only the minimum distance the market should travel to confirm the bearish pattern and attract more sellers.
Yet, head and shoulders patterns on such large timeframes have some disadvantages. One of them is that such a pattern is visible to all market participants; thus, its chances to "work" are rather slim.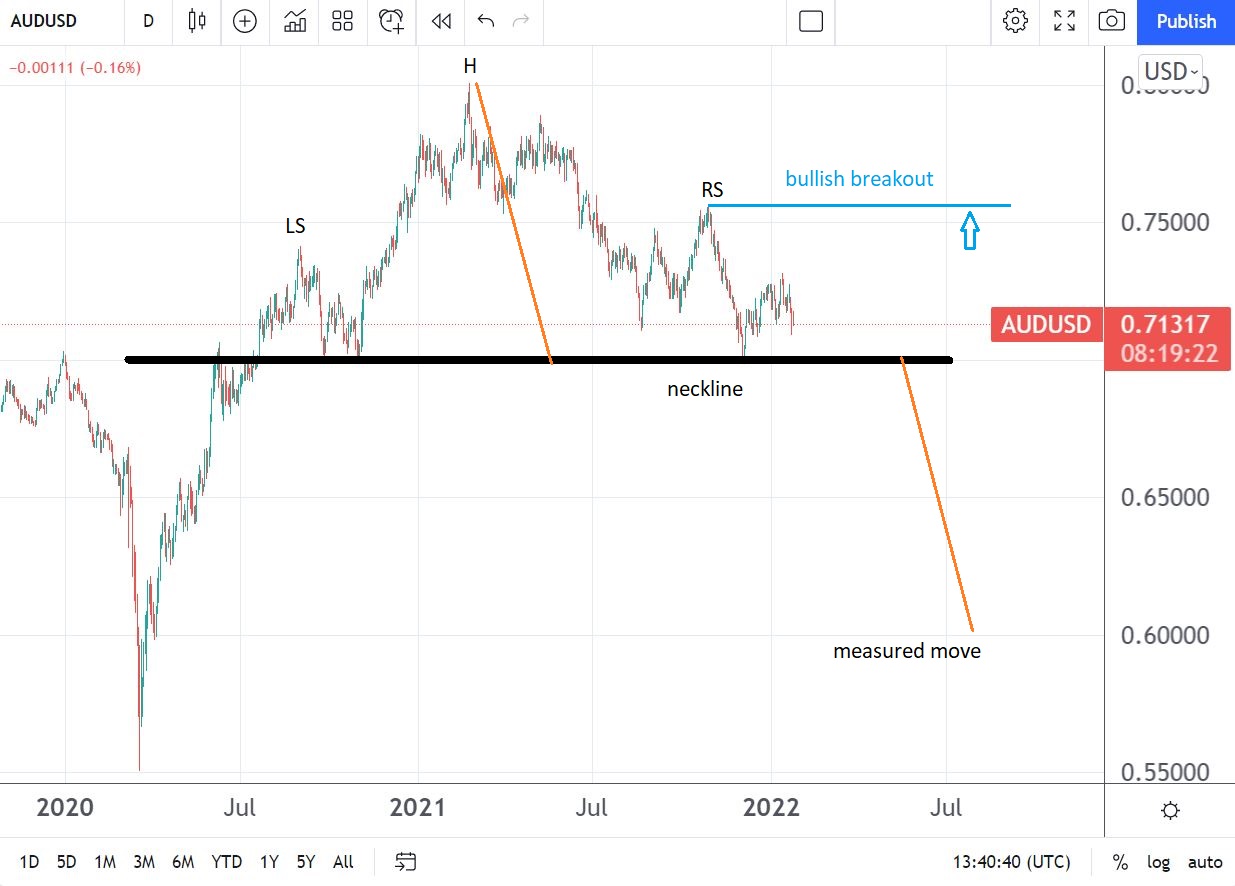 A daily close above 0.75 invalidates the bearish scenario
While bears appear to be in control, bulls do have some hope of a turnaround. While the price hovers above the neckline, nothing should be ruled out.
However, a true bullish reversal should be considered only on a daily close above the 0.7500 area. A move and close above the highs in the right shoulder would trigger further upside, as traders will try to invalidate the bearish head and shoulders by pushing the price back above the head.
All in all, the AUD/USD pair appears to be at crossroads. As the two central banks' decisions loom large, all eyes are set on the two technical levels mentioned above.