AUD/USD dropped 3 big figures in two weeks; is it time to buy the dip?
The US dollar rallied in the first half of November and the AUD/USD pair dropped three hundred pips points in a couple of weeks. Is it time to buy the dip?
The Dollar index surged lately on market expectations that the Federal Reserve of the United States will not stay indifferent to rising inflation and improving employment data. In other words, as the Fed's mandate is within reach in terms of employment, the price stability price of it is in danger.
And so, traders increased their bets that following the tapering of the asset purchases, the Fed will increase the federal funds rate sooner rather than later. On the back of it, the dollar surged.
But the recent move lower, at least in the AUD/USD pair's case, looks attractive from a contrarian perspective. There are at least three reasons to be a contrarian here, as presented below.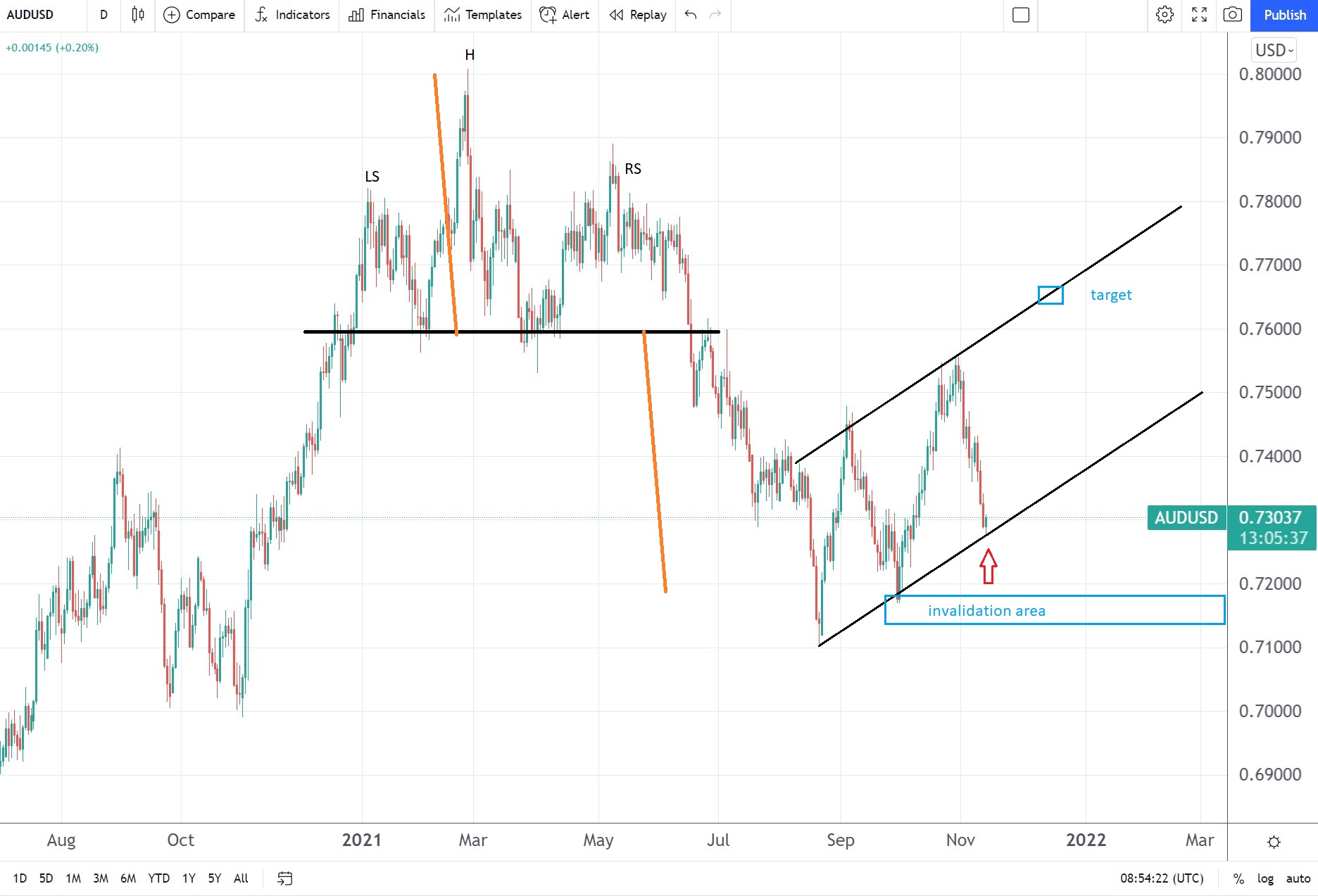 3 reasons to buy the AUD/USD pair here
First, the technical picture. The AUD/USD pair meets dynamic support at the lower edge of a rising channel. This is after the market dropped from a head and shoulders formation earlier in the year and completed its measured move. At this levels, being a contrarian looks constructive as the risk-reward ratio for a long trade is attractive – 0.76 acts as a target while 0.7150 invalidates the bullish scenario.
Second, gold broke higher and commodity prices keep rising. Australia is a large commodity exporter and the Australian dollar benefits from rising commodity prices. As such, the Aussie dollar finds support in an environment of rising commodity prices.
Third, the warm season begins in Australia. There is a certain seasonality in the COVID-19 virus and the Northern hemisphere must spend more time indoors as winter approaches. As such, the infection rate will likely rise again, putting in danger both people's lives and the economic recovery.
To sum up, the US dollar is still in the driving seat as traders increase their bets that the Fed will tighten the monetary policy sooner rather than later and more aggressively than initially thought. However, the AUD/USD setup looks attractive here for both technical and fundamental reasons.