AMC Stock Price Recovers from Recent Lows Ahead of Q2 2021 Earnings Release
AMC Entertainment is one of the most famous meme stocks. During the COVID-19 pandemic, it became one of the favourite companies for speculative retail traders.
AMC Entertainment is scheduled to release its Q2 2021 earnings at the start of the upcoming month. Investors expect EPS of -$0.98 for the quarter, up over 81% YoY.
Yet, the interest in the AMC stock price is not driven by its ability to post a profit. This is a meme stock fluctuating wildly.
Together with GameStop, AMC made headlines during the pandemic. In early 2021, AMC share price was close to $2, but it rose as much as above $60 in the following months. A combination of a short and gamma squeeze was responsible for the parabolic rise.
Even now, with the AMC stock price up over 1,800% YTD, the market keeps delivering impressive short squeezes. Only a few days ago, it was up over 24% on no news whatsoever.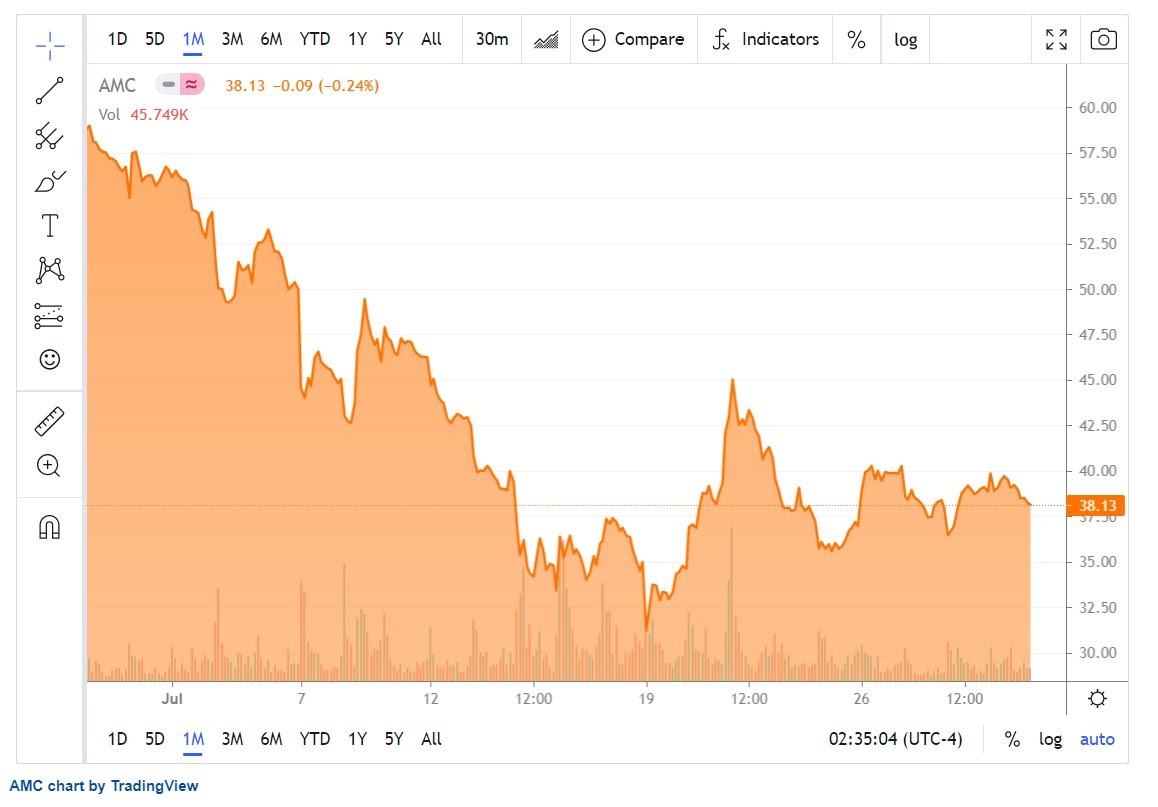 Expectations for AMC Entertainment Q2 2021 Earnings
AMC is an American company with operations in the theatrical exhibition business. Its business model was strongly affected by the COVID-19 pandemic, but the recovery began two quarters ago.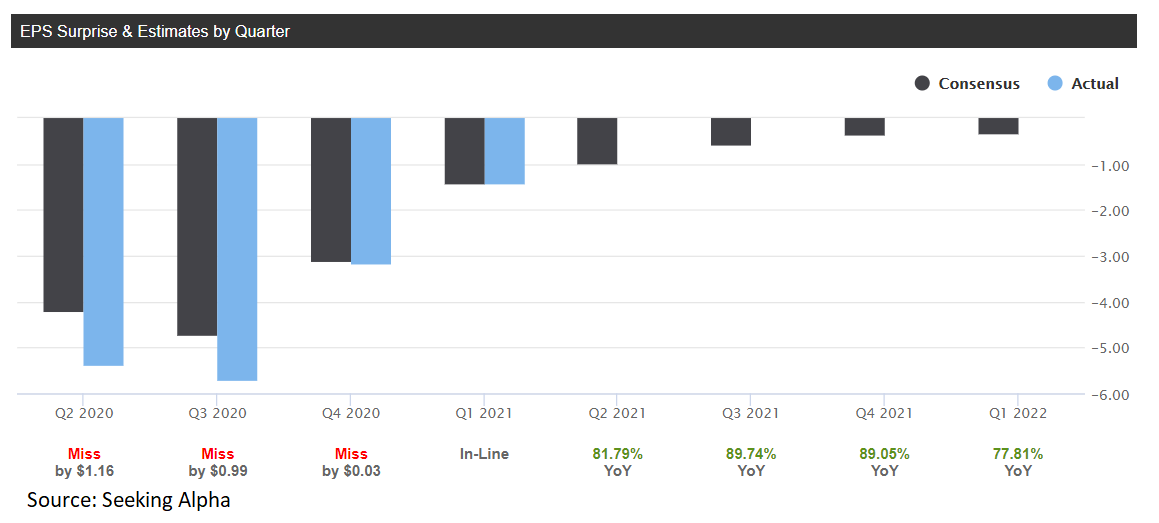 Investors still expect the company to lose money in the second quarter, but the EPS should be up over 81% compared to the same period last year. In other words, the gradual reopening of the US economy means more revenues for AMC.
Regarding revenues, the annual estimate for 2021 is $2.49 billion and $4.73 billion for 2022. While far from profitability, AMC has strong momentum and is still seen as a sell by most analysts. Because of that, the chances are that further short squeezes may still happen in the future, as more and more retail traders use options and leverage to squeeze hedge funds positioned on the short side.