3 under-the-radar oil stocks to buy: SLB, MPC, and PXD
Oil prices have rallied since the drop into negative territory in 2020. Now that the WTI crude oil price trades above $80, what are the best under-the-radar oil stocks to buy?
One of the stunning financial charts during the COVID-19 pandemic was the crude oil price tumbling below zero. For the first time ever, futures contracts settled into negative territory, triggering the biggest crisis in the oil industry.
Fast forward one and a half years, and the situation changed drastically. Nowadays, the WTI crude oil price trades above $80, and many investors see it reaching close to $100 by the end of the year.
Naturally, oil companies benefited from the ongoing rally that took place in the last eighteen months. But despite the sharp recovery in oil stocks prices, some companies still fly under the radar and have the potential for further upside.
Schlumberger (NYSE:SLB)
Schlumberger is an American company in the oil and gas equipment and services industry. It supplies technology for drilling and provides maintenance services in the oil and gas industry worldwide.
As the price of oil recovered, so did the company's business. As a result, the company's annual revenue estimate for the fiscal period ending December 2021 is forecast at $22.77 billion and is expected to rise to $25.96 billion by December 2022.
Analysts are bullish too. Out of the 37 analysts covering the stock price, 21 have buy ratings and only 4 have sell ratings. 12 analysts have issued neutral ratings.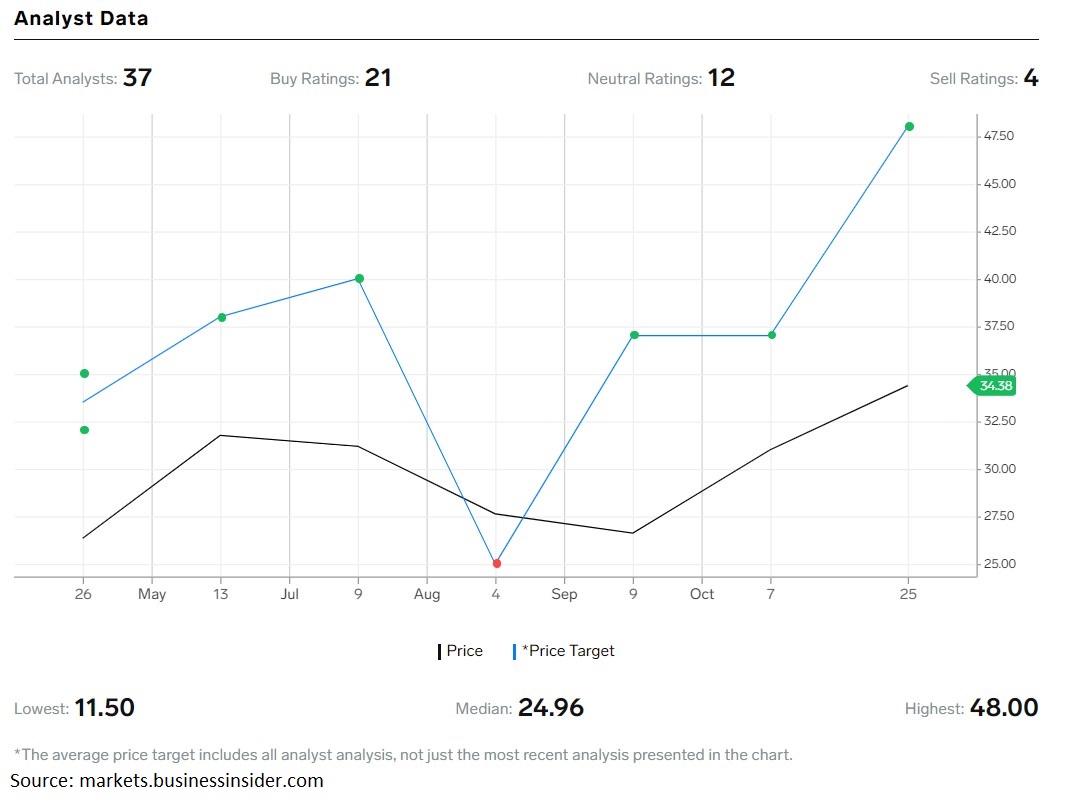 Marathon Petroleum (NYSE:MPC)
Marathon Petroleum is another US oil and gas company, this time with activities in the oil and gas refining and marketing industry. The company's stock price recovered most of the pandemic losses and now threatens to make a new high. In the last twelve months, the stock price doubled, and the bullish conditions remain in place as the series of higher highs and higher lows remains in place.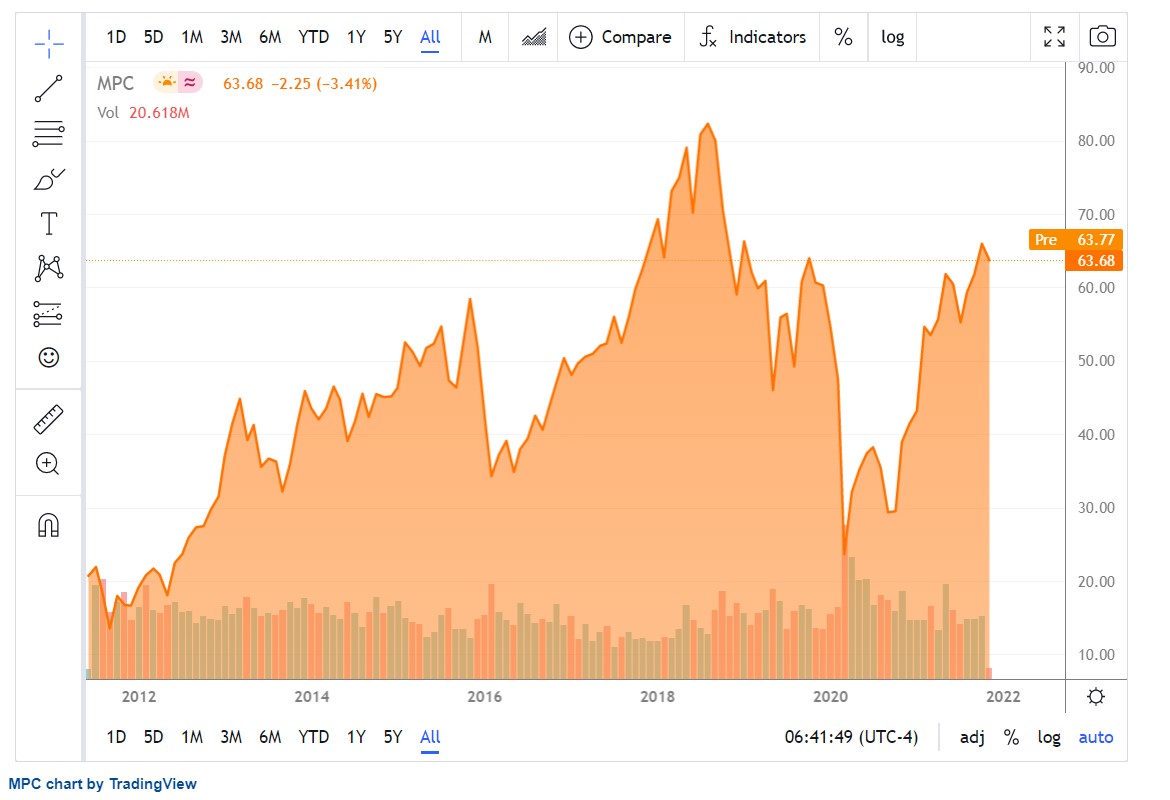 Pioneer Natural Resources (NYSE: PXD)
Pioneer is active in the oil and gas exploration and production industry and has increased its EPS consistently in the last quarters.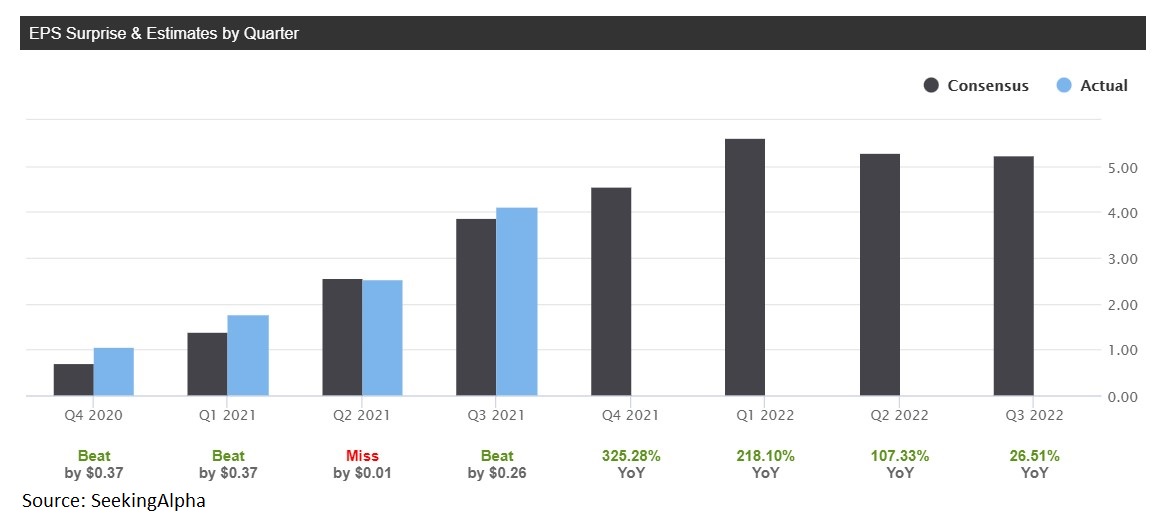 Like almost all oil and gas companies, this is a dividend-paying company with a five-year dividend growth rate of 115.75%. In addition, the company operates with a gross profit margin of 44.59%, higher than the 42.28% sector median.