3 things to watch at the upcoming ECB meeting: a preview
The European Central Bank (ECB) meeting in March was supposed to bring the first step in the normalization process. How did the war in Ukraine change the ECB's plans?
The main event of the trading week is the ECB meeting scheduled for tomorrow. Six weeks ago, at the previous meeting, the central bank hinted at policy normalization, taking financial market participants by surprise.
Euro surged across the board, gaining against its peers. For example, the EUR/USD exchange rate traded as high as 1.14.
And then Russia invaded Ukraine, and everything changed. First, the euro fell across the board, trading at 1.08 at one point. Second, the conflict puts the ECB in a tough spot because the higher energy prices will push inflation well above the ECB's target. At the same time, the central bank's plans of tightening the policy have likely changed.
Some good news on the economic front does exist. The unemployment rate declined further, especially youth employment. But will it be enough to keep the ECB's rhetoric hawkish?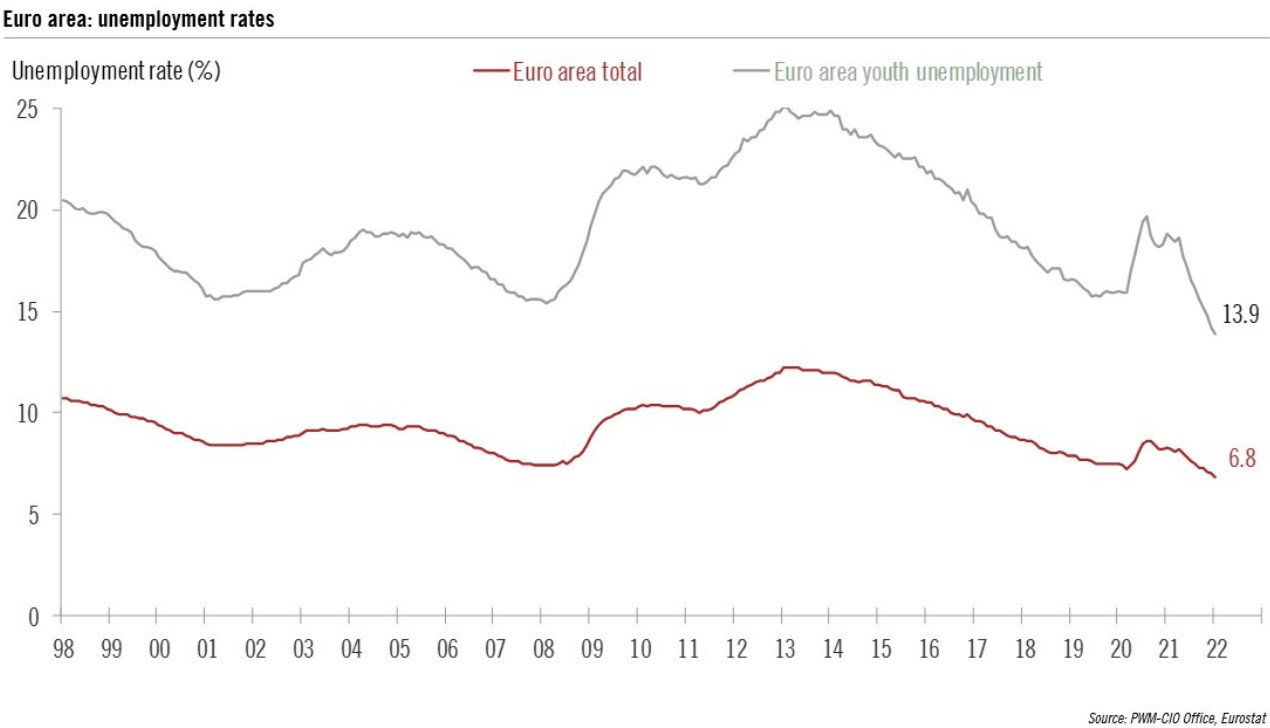 ECB's inflation projections
The conflict in Ukraine triggered a wave of sanctions from Western nations against Russia. Energy sanctions were avoided, but nevertheless, the prices of natural gas, oil, and other commodities, have risen.
As such, inflation expectations likely changed – and so did the ECB's expectations.
At tomorrow's meeting, one of the key things to watch is how the war in Ukraine altered the ECB's view on inflation. Price stability is the central bank's mandate and higher inflation was one of the reasons why the ECB pivoted towards a hawkish guidance at its previous meeting.
Russia-Ukraine conflict's impact on the Euro area economies
Another important aspect at tomorrow's meeting is the ECB's view on the war's impact on the Euro area economies. The COVID-19 pandemic left scars on economic growth, and the recovery barely started. Now that the war is fought at the outskirts of Europe, what would be the impact on economic growth?
Any hints about what might come next
Forward guidance is crucial at tomorrow's meeting. Obviously, no one knows how long the conflict will last and when inflation will peak, and for this reason, any estimates are difficult to make. However, the ECB may try to provide some kind of forward guidance to markets.
All in all, expect some wild moves on the euro pairs, as market participants will try to adapt to the central bank's message quickly.