3 reasons to expect a surprise from the Bank of Canada tomorrow
Bank of Canada's decision tomorrow might surprise financial market participants. While the consensus is that the central bank will leave rates unchanged, there is a growing possibility that a rate hike might be possible.
Tomorrow is the one trading day of the week all financial market participants await, as two central banks are due to release their monetary policy decisions. This is especially true for currency traders, as the FX market is the one that best reflects changes in interest rate decisions.
The Bank of Canada and the Federal Reserve of the United States will release their statements tomorrow, a few hours apart. While the Federal Reserve is unlikely to hike the federal funds rate because of the ongoing tapering, things are different in the Bank of Canada's case.
Currently, the consensus is that the Bank of Canada will leave its monetary policy unchanged. That is, it will leave its policy interest rate at 0.25%.
However, according to a Reuters poll, there is a 23% chance that the central bank will surprise markets with a rate hike. Are there any reasons that might support a rate hike? Here are three:
Employment is at record levels
Inflation is at a three-decade high
COVID-19 restrictions to be eased at the end of the month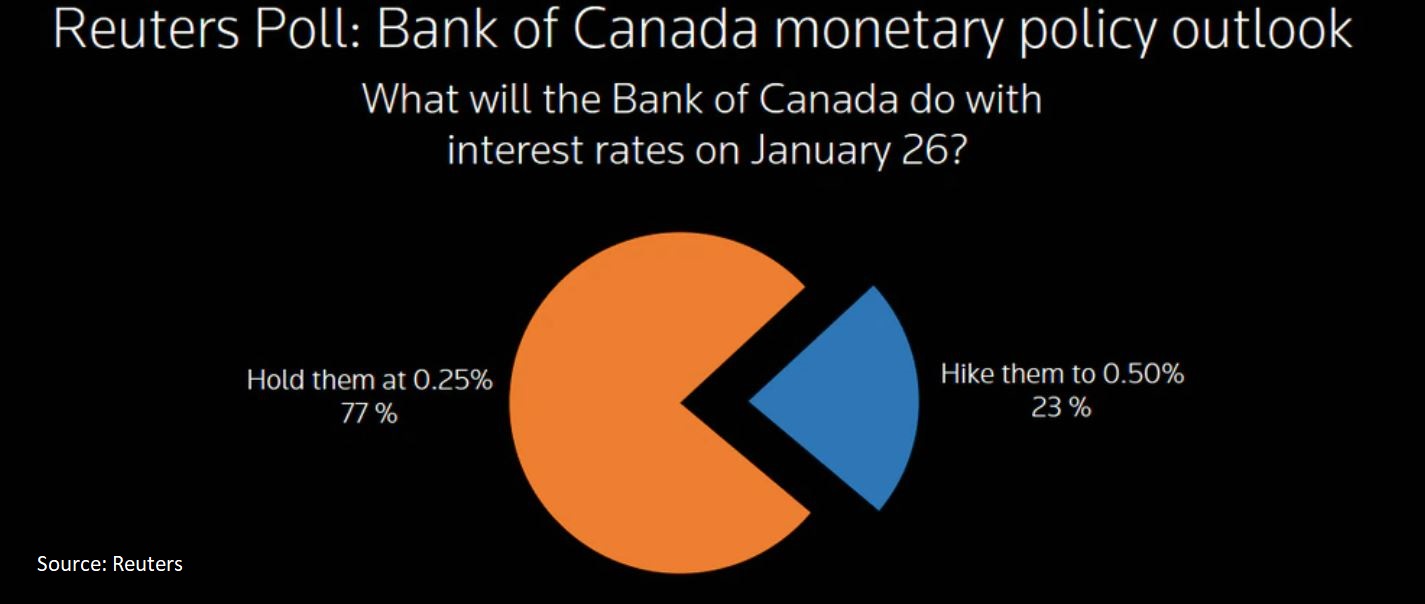 Record employment levels
The Bank of Canada was one of the first central banks in the developed world to end the monetary stimulus needed during the COVID-19 pandemic. After quantitative easing came to an abrupt end in the late part of 2021, the economy continued to add new jobs.
Currently, a record number of 19.4 million people are employed in Canada – a fact supporting the case for a rate hike at tomorrow's meeting.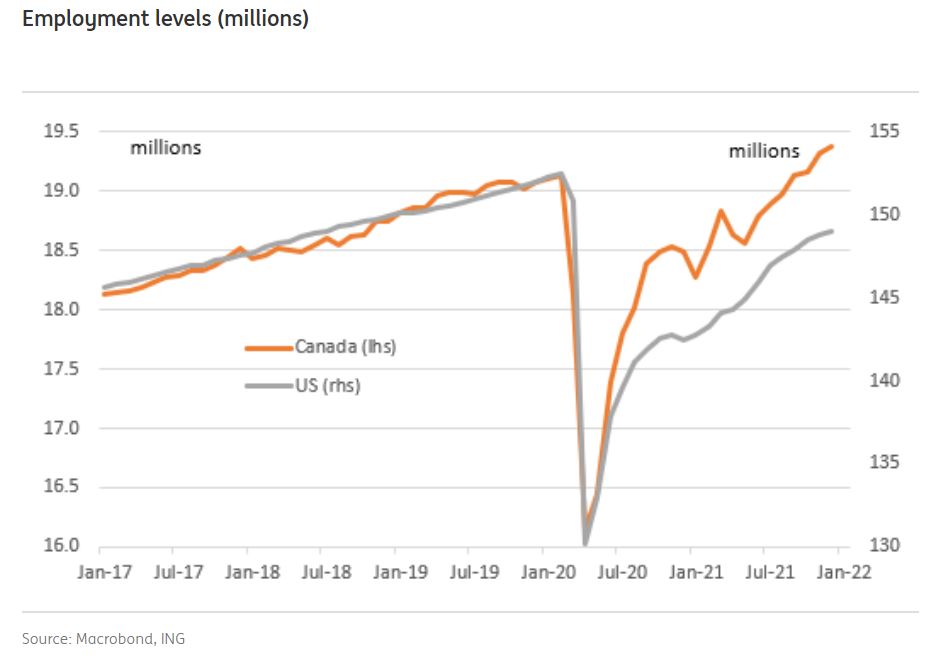 Inflation sits at 30-year highs
Just like in other developed economies, inflation in Canada is rising fast. It has recently reached a three-decade high – another incentive for the Bank of Canada to hike rates sooner rather than later.
COVID-19 restrictions to be eased
Finally, COVID-19 restrictions are set to ease in Canada at the end of the month. There is a three-step plan in place for a gradual reopening starting with January 31, and a full reopening of economic activity should warrant the start of a tightening cycle.