3 reasons to buy the US dollar ahead of today's FOMC Minutes
Later today, the FOMC Minutes will reveal the Fed's intentions regarding future rate hikes. The US dollar should benefit from a more hawkish Fed, although it is trading with an offered tone ahead of the release.
The trading week was dominated by headlines regarding the tensions between Ukraine and Russia. As such, the US stock market entered a risk-off/risk-on cycle, dragging the rest of the financial assets with it.
But traders should be aware of the FOMC Minutes scheduled for release later today. These are the minutes revealing what the FOMC members discussed three weeks ago, and often they take the market participants by surprise.
Judging by the Fed members' speeches in the three weeks that passed from the last FOMC meeting, the bias is towards a hawkish statement today. However, recently, the US dollar trades with a bearish tone, as reflected by the EUR/USD exchange rate that keeps finding buyers every time it gets close to the 1.13 area.
Nevertheless, at least from a fundamental perspective, the minutes should be bullish for the US dollar for at least the following three reasons:
Inflation in the US is at a four-decade high
The jobs market is close to full employment
Fed members provided a hawkish forward guidance
Highest inflation in 4 decades
In January, inflation in the United States reached levels not seen in 40 years. At 7.5%, the inflation rate is far away from the Fed's target, even though the Fed now uses an average rate to define price stability.
Even the Fed acknowledged that inflation is way too high and that it will not tolerate it. As such, rate hikes are certain, but the question is, how fast will the Fed tighten?
Strong jobs market
The jobs market is very strong. Because the Fed has a dual mandate composed of job creation and price stability, the strength of the jobs market gives further incentives to tighten the monetary policy.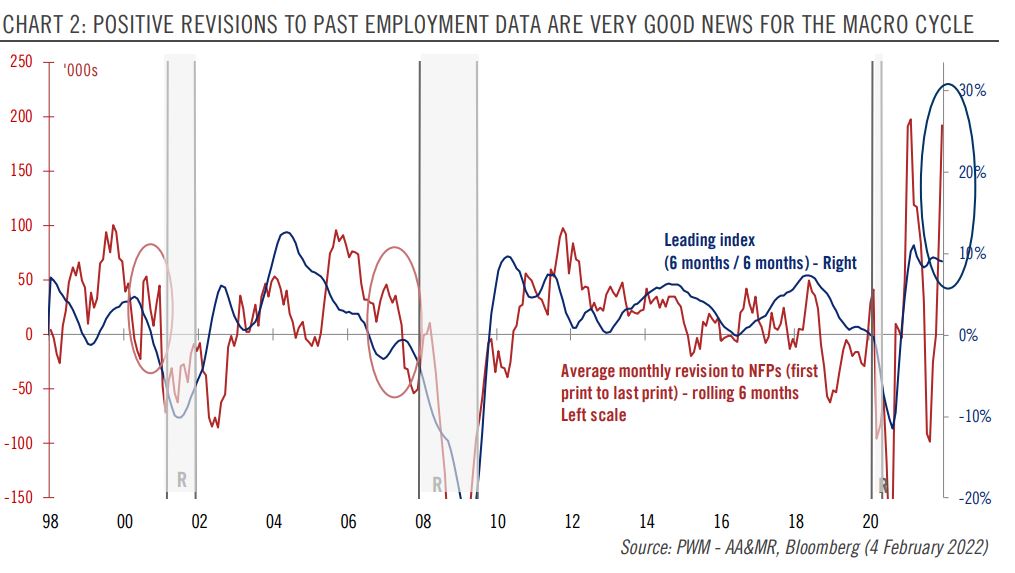 Hawkish forward guidance
Finally, the Fed members have been delivering hawkish forward guidance since the last meeting. Most recently, Fed's Bullard expressed his willingness to raise rates by half a percentage point at the March meeting and to continue with the hikes until the federal funds rate reaches one percent by June.
All these are bullish factors for the US dollar. However, the greenback is offered as it is losing ground against its peers. Could it be that the Fed's intentions are already priced in?