Since ancient times, nations and civilizations have used gold to conduct financial transactions or store value. During a recession, gold is considered a safe-haven asset for investors. Although the gold market stalled for many years, it has been on a bullish run in the last five years, which is why we are discussing it in this post. Here, we have compiled a list of the best ways to invest in gold.
What is gold?
Gold is a bright, reddish-yellow, dense, soft, malleable, and ductile metal. It is a transition metal formed by mineral deposition from hot fluids flowing through cracks deep in Earth's crust. Compared to other elements, Gold is less reactive but is a good conductor of heat and electricity. It is also extremely ductile and malleable.
Gold means different things to different people, depending on their needs. To the chemist, it is a metal. To the economist or financial expert, it is a store of value. To the jeweler, it is a raw material used to make ornaments. It is a rare precious metal used for coins, jewelry, and other arts throughout recorded history. Despite these varied usages, the central factor is that gold is highly valuable.
Gold's history as a precious metal dates back to 2000 B.C. when the ancient Egyptians were using it for jewelry. It wasn't until 560 B.C. that Gold was used as a currency by merchants who wanted to create a standardized form of money to simplify trade. This led to the creation of gold coins stamped with a seal, but by then, gold jewelry was already widely accepted and recognized throughout various corners of the Earth.
Although Gold is no longer used to back worldwide currencies, such as euros and dollars, it is still considered a store of value. Central banks and other financial organizations, such as the International Monetary Fund, do maintain gold reserves in their balance sheets. Presently, these financial institutions account for almost one-fifth of the world's supply of above-ground Gold.
Overall, the gold market is worth about $ 9 trillion, covering the spot gold market, gold futures, CFDs, gold equities, and gold-related ETFs.
What are the trading hours for gold?
Unlike other commodities, the international gold market spans around the globe, with continuous 24-hour operation from East to West during weekdays. As such, Gold can be traded at any time from different markets around the world.
Spot gold trading is available 23 hours a day from 6 pm E.T. Sunday through 5 pm ET Friday. Trading is closed from 5 pm to 6 pm E.T. daily.
Trading gold in 3 steps
1
Choose your preferred way to invest in gold.
Gold can be traded in a number of ways. You can trade gold through the spot market, futures contract, or a fund that trades on a stock exchange, such as the SPDR Gold Trust (GLD). Depending on your experience, risk appetite, and knowledge, you can choose your preferred way of investing in the metal.
2
Open the appropriate trading account
Opening a trading account depends on your preferred method of trading. For example, if you prefer investing through a fund or gold stocks, then, a stock trading account is appropriate. If you prefer futures contracts, then you open an account with a futures broker or a CFD broker.
3
Start trading
When you have opened and funded the appropriate account, you can start trading gold. However, when and how you trade depends on your trading approach to gold. For example, if you invest in gold through a fund, you can only trade when the stock market is open, but if you are trading spot gold or futures, you can trade almost 24 hours a day and 6 days a week.
Where can I trade gold?
Physical gold can be traded on the spot market or through futures. However, the process and capital involved may be way above the limits of individual investors. You can trade the stocks of gold companies through a stockbroker or speculate on the futures market through a futures broker or CFD broker. So a broker is necessary to access the market, whichever way you choose, which is why we've shortlisted our top 3 selected brokers in the table below.
Min. Deposit
$1
Exclusive promotion
0 Commissions and no deposit minimums
Registered with and regulated by SEC and FINRA
Pros:
0 Commissions and no deposit minimums
Registered with and regulated by SEC and FINRA
Min. Deposit
$250
Exclusive promotion
CFTC Regulated exchange based in the US
Trade around the clock, how you want, when you want
100% defined risk trades on Forex, Stock Index Futures and Commodities underlying markets
Pros:
CFTC Regulated exchange based in the US
Trade around the clock, how you want, when you want
100% defined risk trades on Forex, Stock Index Futures and Commodities underlying markets
Payment methods
ACH, Debit Card, Wire Transfer
Full regulations list:
CFTC
Trading on Nadex involves financial risk and may not be appropriate for all investors.
Min. Deposit
$50
Exclusive promotion
Access over 220 of the most popular company shares
Trade on spreads from 1 pt on UK shares
Go long or short on global top companies
Pros:
Access over 220 of the most popular company shares
Trade on spreads from 1 pt on UK shares
Go long or short on global top companies
Payment methods
Debit Card, Bank Wire, ACH, Credit Card, PayPal
Full regulations list:
NFA, CFTC, FCA, FSA, IIROC, CIMA, FFA Japan, MAS, SFC of Hong Kong
CFDs are complex instruments and come with a high risk of losing money rapidly due to leverage. 74% of retail investor accounts lose money when trading CFDs with this provider. You should consider whether you understand how CFDs work and whether you can afford to take the high risk of losing your money.
Which is the best way to invest in gold?
These are the best ways to trade gold in 2021 due to a variety of factors, including exposure to the market, liquidity, suitability for hedging against inflation and equity market volatility, and return on capital invested. The top 5 ways to invest in gold in 2021 include:
Gold bullion
Gold futures
Gold CFDs
Gold stocks
Gold ETFs
Gold bullion
You can invest in gold by buying bullion. This entails owning gold in coins or ingots (bars). Bullion owners profit from the rise in the price of the commodity. Gold bullion is considered legal tender and is often held as reserves by central banks and institutional investors.
The advantage of gold coins over gold bars is that they allow for more flexibility in financial transactions. It's easier to sell 20% of your gold assets in coins than in bars. However, when you deal in bars, you get more value for gold content, unlike in coins, where you'll likely pay a price for a coin's collector value rather than its gold content. One key issue with investing in gold bullion is the cost of storage. However, you can invest in gold bullion through online dealers such as APMEX or JM Bullion or a local dealer or collector, which may offer storage services.
Gold futures
Trading gold futures is a good way to speculate on the price of gold. It can also act as an alternative investment class or a commercial hedge for investors seeking opportunities outside of traditional equity and fixed income securities. One major benefit of using futures to invest in gold is the availability of leverage, which allows you to trade bigger contracts with small capital.
Gold CFDs
Contract for Difference (CFD) is another way investors can make money trading gold. A trader simply speculates on the price of Gold without owning the commodity. The investor enters into an agreement with a CFD broker to exchange the difference in the value of gold between the time the contract is opened and the time it is closed. CFDs are highly leveraged instruments, which allows traders to use small capital to trade large positions and maximize their profits from small price movements.
Gold stocks
Buying gold stocks is another popular way individuals can invest in the gold market. Gold stocks are stocks of companies that mine and supply gold or use gold to produce ornaments. An investor can invest in companies that mine and store gold, including gold streaming and royalty companies, which act as middlemen in the sector.
Gold ETFs
Investors can also trade shares in exchange-traded funds (ETF) that hold gold as their underlying asset or invest in gold futures contracts. This is a liquid and low-cost option for investing in gold compared to alternatives, such as gold futures or shares of gold mining companies. In the United States, there are nine gold ETFs. This excludes leveraged or inverse funds and those with under $50 million in assets under management (AUM).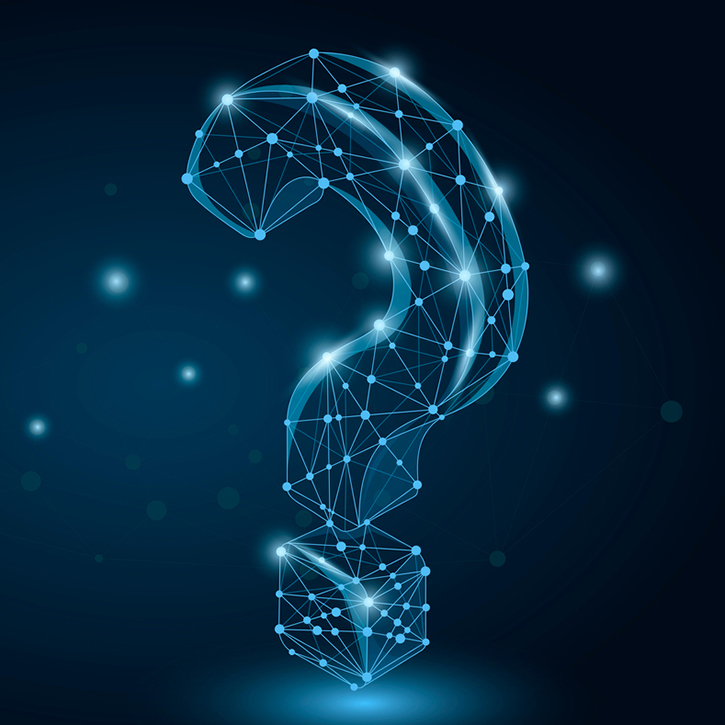 Expert tip on investing in Gold
Trading Gold contracts is a popular way to earn extra money. However, the best way to invest in the commodity is by buying physical Gold. Futures and CFDs allow you to take advantage of the price changes in the commodity, while investing in gold shares and ETFs will enable you to invest in companies that mine and store Gold. In both scenarios, the investor does not really own the physical commodity. They only serve to offer the investor exposure in the gold market. If you want to use gold to hedge against inflation and market downturns, don't just buy gold stocks, because when there is a stock market downturn, it drags all stocks with it, including gold stocks. In this case, the best option would be to trade gold futures or buy gold bullion.
Why invest in Gold?
Gold is seen as a safe-haven asset, which investors turn to during economic downturns and market volatility. It serves as a hedge against inflation and currency risk. Fiat currencies tend to fall in value due to inflation and interest rates. This makes them ineffective in preserving wealth over a long period. This contrasts with Gold which has successfully preserved wealth throughout thousands of generations.
Frequently Asked Questions
Apart from investing in gold bullions which deal with physical gold, the other ways of investing in Gold are merely paper contracts and may not be backed by physical Gold. However, gold futures may be settled with physical gold on expiration.

Gold has been on the rise in the last five years, so it is profitable to invest in gold.

With a reliable broker, trading gold CFDs may be the most profitable.

Investing in Gold ETFs appears to be the safest.

Yes, Gold is a good investment for beginners

The international gold market spans around the globe, with a continuous 24-hour operation; thus, investors can trade Gold around the world markets at any time.