Trading can be very difficult on its own, so beginner traders need a trading app that would simplify the already complex world of financial trading. Since the app is what connects the trader's orders to the market via your broker, it needs to have a simple interface yet furnished with all the necessary tools and features for easy connectivity to the markets. Also, the app should have resources that can help improve the user's understanding of the financial markets. With those in mind, let's take a look at the best trading apps for beginners.
What is a trading app?
A trading app is a software application that allows people to trade stocks, options, and derivatives on various exchanges across the globe using their mobile devices. It can be referred to as a digital stockbroker that executes trading orders for the trader. The app can be downloaded on a mobile phone and used to analyze the markets and place orders. Trading apps are said to have democratized the stock market because they made it possible for ordinary citizens to participate in the stock markets.
The trading apps are the second-fastest-growing segment of fintech. The trading app industry has witnessed exponential growth due to three factors: zero commission fees, the pandemic, and the issuance of stimulus checks. These three factors combined drove retail investing in the stock market.
As such, 2020 was a bumper year trading apps saw an upsurge in memberships and sign-ups. Between January and June 2020, there was an 88 percent increase in the average number of trades per day for investment apps according to data from Apptopia — Robinhood has over 13 million users.
3 Ways you can benefit from a trading app
Here are three ways you can benefit from trading apps:
Quick access to the financial markets: Trading apps make it easy for you to gain access to the financial markets and participate as a trader.
Ability to trade from any location: Provided there is an internet connection where you are and the use of the app is permitted in that location, you can execute trades and monitor your positions from anywhere around the world.
Improves understanding of stock markets: Trading apps are a reservoir of financial data, research tools, and educational resources that can improve your understanding of the stock market.
Our picks for the best trading apps for beginners
The best trading app which would satisfy your unique needs depends on what your investment goals are and the trading experience you crave. There are a plethora of trading apps that can offer you a great trading experience, and if you can make good use of the resources they provide, your trades can be more profitable. After reviewing trading apps based on criteria such as commission fees, tradable assets, trading tools, speed in executing trades, and educational resources, we came up with a list of the best trading apps for beginners.
How do trading apps work?
Understanding how trading apps work can be quite difficult for beginners, but the process is straight-forward. When a trader places an order — say a buy order, for example — the trading platform deducts the appropriate amount from your account and registers the trade with the exchange via the broker. By paying for the required unit of shares the trader has 'settled' the trade, but it has not been 'cleared'. The order is then sent to a clearinghouse for it to be confirmed (cleared) which takes two business days. However, because the stock has been paid for, the trader is allowed ownership of the stock.
Trading apps make their money from interest on margins, rebates, and membership accounts where customers pay to gain access to exclusive investment options.
3 Steps to using a trading app?
1
Choose your preferred trading app
There are a couple of reasons why you may prefer one trading app over another — fees, user-interface and ease of use, analysis tools, educational resources, or personalized features. Before you make a choice, you can download some trading apps and try demo trading on them to have a first-hand user experience
2
Open a trading account
After you have decided on your preferred trading app, proceed to open a trading account. An important feature to consider is the payment options available, minimum balance, and if there are any goodwill violations.
3
Start trading
At this stage, you take action and start participating in any market of choice. You can start trading by taking up small positions. Afterward, you can increase your position in your preferred stock. Remember the golden rule of trading: as a beginner, do not invest more than 1% of your portfolio in a single stock.
What are the advantages of using a trading app for beginners?
The benefits include the following:
Trading apps offer increased liquidity: Trading apps make it easier to buy and sell because of the number of new traders they attract to the market. The more participants in the market, the more cash in circulation to buy and sell shares.
Low transaction fees: Unlike when you would need the services of a professional brokerage, trading apps are cheaper to use and execute trades.
More control and flexibility in trading: Trading apps gives you flexibility because you are not restricted to one market or exchange. You can participate in a variety of markets and across different asset classes such as options and derivatives.
Multiple brokerage options: Because they are cheap and sign-up is free, you can have multiple trading apps. This increases your options and allows you to switch when anyone does not meet your trading objectives.
Access to online research tools: Trading apps come with a repertoire of educational and research material that traders can use to their advantage. Charts, technical tools, historical data, and market analysis are features that are usually available on trading apps.
Ability to monitor investments in real time from remote locations: Another advantage of using trading apps is the ability to monitor your investments from everywhere and at your own convenience.
What are the disadvantages of using a day trading platform?
The disadvantages include the following:
Careless investing: Because you have control over your trading activities and can execute trades with the push of a button, there is the chance of over-trading. One way to curb this is by placing trade limits on your account.
No professional guidance: Since you are day trading, you depend on your due diligence and research without a professional broker or portfolio manager's advice. This could have negative implications for your portfolio returns. One critical area where new traders can benefit from investment professionals and brokerages is in risk management. This would enable them to devise better ways of managing their funds and profits while trading.
It can be addictive: Trading can be addictive. Some traders feel a rush of adrenalin similar to what gamblers and drug addicts experience. This can make traders crave satisfaction from trading. This is ultimately self-defeating since the ultimate aim of placing a trade is to make a profit.
Slow internet connection: Your trading depends a lot on your internet connection. If you reside in an area with slow internet, this will affect the speed at which you can execute trades. If you are day trading, a momentary delay in order execution could punch holes in your pocket.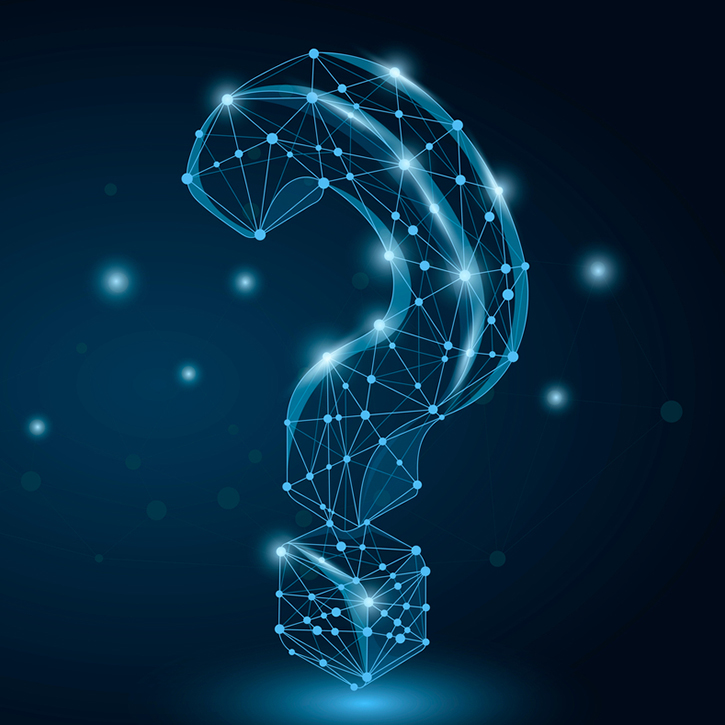 Expert tip on selecting trading apps for beginners
Before choosing a trading app, try out the app first to see the available features. Download the app and open a demo trading account to have a first-hand user experience. This would help you know what asset classes are available, how easy it is to use the app, the available trading tools, and so on so that when you make a decision, you would do so from the point of experience rather than assumption.
How to choose the best trading app for beginners?
Choosing a trading app is predicated on your unique needs and purposes. Apart from clarifying your investment objectives and risk appetite, there are other critical questions that you have to ask before he makes a choice. Here are some questions that can help a beginner choose the best trading app.
Is the trading platform regulated?
Find out whether the firm behind the trading app is regulated in the country where it operates. In the US, the firm must be regulated by the Securities and Exchange Commission (SEC) or the Financial Industry Regulatory Authority (FINRA) if it's about stocks, or the Commodity Trading and Futures Commission (CTFC) in the case of futures trading.
What fees and charges apply?
Always find out what fees and commissions you would incur as a user. If you intend to day-trade, you would be posting a high volume of trades, so the fees can easily add up. Look for apps that offer commission-free trading.
What payment methods are accepted?
Go for an app that has a plethora of payment options. This gives you flexibility in funding and withdrawing from your account.
What are the available assets to trade?
Find out what assets are traded on the app. Some trading apps do not allow options trading, while others omit certain ETFs and penny stocks from their stock list. This could reduce your trading options and chances to make money. As such, it is advisable to find out what assets are available for trading.
Is there a demo account?
Every trading app worth its salt should have a demo trading account. This would allow you to familiarize yourself with features on the app before starting live trading.
What is the account minimum?
The minimum account balance varies across trading apps, so try to know the minimum deposits. This is especially useful if you want to trade options that require a minimum margin requirement.
What educational resources are available?
Some trading apps provide educational resources for users. This helps to develop the trader's understanding and provides deep insights. This could be a feature that distinguishes one trading platform from another.
Is there help and support available?
Issues are bound to crop up when using trading apps. An order may not be executed on time, or there are delays in depositing funds. So, be sure the app offers reliable customer service.
Can I use this from anywhere?
Some countries are restricted from some trading apps due to regulatory and security reasons. Check whether the trading app is available to users from your country of residence.
Frequently Asked Questions
Please refer to our table for the trading app with the best reputation.

Please refer to our table for the list of best trading apps for beginners

Charts, technical indicators, historical price, trade volumes, and research.

It only takes a few minutes to download an app and register, provided you have all the necessary details.

Trading apps make money through various means, including interest on deposits, commissions on rebates, or charging a premium for access to exclusive investment options.