After the grueling year we all just had, thanks to the coronavirus outbreak, everyone's praying and hoping for better times ahead. The pandemic cast a deep, broad shadow in many aspects of our lives. Looking ahead, however, we have reasons to be optimistic. And as the economy recovers, investing in the best tech stocks is a great step towards a wealthy (and healthy) 2021.
Tech stocks' performance last year was quite nice considering millions of jobs were lost, the GDP collapsed, and there was a broad recession. All things considered, digitally, disruptive companies are poised to have yet another great fiscal year. So, a tech-heavy portfolio with the right stock allocations might be just what you need to reap immense profits from the markets this year.
However, investors should understand that there's no blanket prescription for winning stocks. What we offer here are just tips to guide your overall investing plan. So, be a smart trader and open positions based on a company's fundamentals and prevailing market conditions.
What are tech stocks?
Tech stocks are shares in technology companies.
In recent years, tech companies have recorded hypergrowth, understandably so because technology powers almost every inch of our lives, from retail, utilities, and healthcare to automotive, energy, industrials, and more. The growth has translated into good stock performance, making tech stocks top dogs in most financial markets.
Some of the most popular tech stocks are from firms with long histories and strong foundations. Young, budding companies may not fit this bill, but they too can be a lucrative investment.
As a word of caution, though, it's worth mentioning that the tech sector can be extremely volatile at times. Therefore, you must think and critically analyze the market before parking a significant portion of your investment into tech stocks.
It is also prudent to diversify your portfolio with stocks from other good-performing sectors like energy, biotech, pharmaceuticals, and health, among others.
How to trade and invest in tech stocks?
1
Open a free account
The first step to stock trading happens to also be the easiest. You don't have to go hunting for a good broker in your local financial district--all you do is embrace the easy, minimally expensive online brokerage services.
2
Make a deposit
The real challenge begins with you deciding how much money you wish to deposit into your trading account. Remember, tech stock trading comes with unique risks. You, therefore, must only invest money that you are comfortable losing.
3
Start trading
Stock trading can be tough, especially when you are new to the game. As Warren Buffet famously put it, the goal shouldn't be to only trade a few winning stocks, but should rather be to own a diversified portfolio of stocks which, in aggregate, are bound to bring profits.
Where Can I Trade Tech Stocks?
Buying tech stocks couldn't be simpler. Online brokers make it very easy for investors to make money off various stock exchanges around the world. Signing up only requires you to provide a few personal and financial details.
Trading fees vary depending on the broker you choose, and you might also be asked to deposit a specified account minimum. We've shortlisted the best tech stocks to buy in 2021 and you can start trading them in our recommended brokers by clicking on the buttons of the following table.
Top 10 Tech Stocks to Trade
Conventional valuation methods of analyzing a company's growth rate, earnings per share, asset pricing formulas, and price to earnings ratio are useful when considering what stocks to trade.
Nevertheless, it is also crucial to remember that a tech company doesn't have to be profitable from the get-go to be an attractive investment. Technology companies usually have to channel their earnings into research and development to remain relevant and ahead of the competition. They have to keep spending money in the hope of creating great products that will yield significant returns.
It sometimes makes sense to invest money in a fledgling company that may not be profitable at the moment but with a promising future of great things to come.
Here are the top ten companies with the best tech stocks to buy this year.
Uber Technologies Inc.
Tyler Technologies Inc.
Baidu Inc.
Match Group Inc.
Workday Inc.
Alphabet
T-Mobile
Amazon.com, Inc.
Oracle Corporation
Pinterest Inc.
Uber Technologies Inc. (NYSE: UBER)
Getting around town has become easy, efficient, and convenient thanks to ride-hailing companies like Uber. Unfortunately, staying at home and Covid-19 hit their business hard, costing it a staggering $6.8 billion in losses.
Uber may, however, still make a good investment post-pandemic. For one, Uber eats is positioned for greater growth as world economies open up. The company will also benefit considerably from its leadership position in the industry along with its growing network of users.
Tyler Technologies Inc. (NYSE: TYL)
Most end-to-end communications in the U.S. public sector are powered by solutions from TylerTech. The company has over 27,000 installations in local, state, and federal government entities across all 50 states in the U.S.
Given that the government has taken lots of its business online in the past year and continues to do so in 2021, it's expected that TylerTech will be busy. This means profitable business and subsequent good stock performance.
Baidu Inc. (NASDAQ: BIDU)
This Chinese firm has been posting impressive results that are well above speculation in its most recent quarters. It is believed that the success will only grow given the uptick in demand for artificial intelligence (A.I.) and cloud services as well as a recovery in advertising post-Covid-19.
On top of being among the world's largest internet and A.I. firms on the planet, Baidu is also making headway into the automotive space, particularly in the production of E.V.s (electric vehicles) and A.V.s (autonomous vehicles)
Match Group Inc. (NASDAQ: MTCH)
As people begin to move on past the global Covid-19 pandemic, they most likely will be looking for romance. Match Group's flagship is Tinder, but it also owns an extensive portfolio of other online dating services.
The last quarter results left most investors largely unenthused. However, more and more people have been meeting up virtually. And with Match group's recent acquisitions, this might turn out to be an attractive stock to trade this year.
Workday Inc. (NASDAQ: WDAY)
This $54.5 billion market cap company deals with financial and human capital management (HCM). Its HCM offerings have been gaining ground as more and more companies shift their core human resource management functions to the cloud.
Since the company became publicly listed in 2012, it has experienced growth year over year and is just recently coming from yet another great quarter. 2021 doesn't look any different, the company anticipates good returns, and thus its stock is an attractive instrument to trade right now.
Alphabet (NASDAQ: GOOGL)
The fourth-quarter results posted by Google's parent alphabet showed that the company's earnings rocketed even higher during that period. The stronger-than-expected performance was indicative of the company's ability to keep investors happy. Alphabet stocks are thus a solid trading instrument this year.
T-Mobile (NASDAQ: TMUS)
T-Mobile, one of the largest wireless carriers in the U.S., is currently on an aggressive campaign to pull away from its major competitors. A recently completed merger with Sprint pushed it ahead of AT&T, and its stock price has been rallying since. The company recently announced plans to fuel 5G innovations across many platforms, including automotive, robotics, drones, and many others.
Amazon.com, Inc. (NASDAQ: AMZN)
Analysts are bullish on Amazon's penetration and expansion potential in most of its business, including online retail and cloud-based solutions. Even with the departure of Jeff Bezos, the company's revolutionary CEO, the e-commerce giant is still in a good place for future success and growth
Oracle Corporation (NASDAQ: ORCL)
As a major pioneer and trailblazer of database tech, Oracle is a behemoth in the world of technology. The company is deeply rooted in tech and has numerous acquisitions in enterprise-oriented niches. Having Oracle in your trading portfolio might turn out to be of significant value.
Pinterest Inc. (NYSE: PINS)
With over 450 million monthly active users, Pinterest is a tech stock sweetheart you might love trading this year. Pinterest is snowballing. They are also beginning to explore several e-commerce ambitions through partnerships with Shopify (NYSE: SHOP).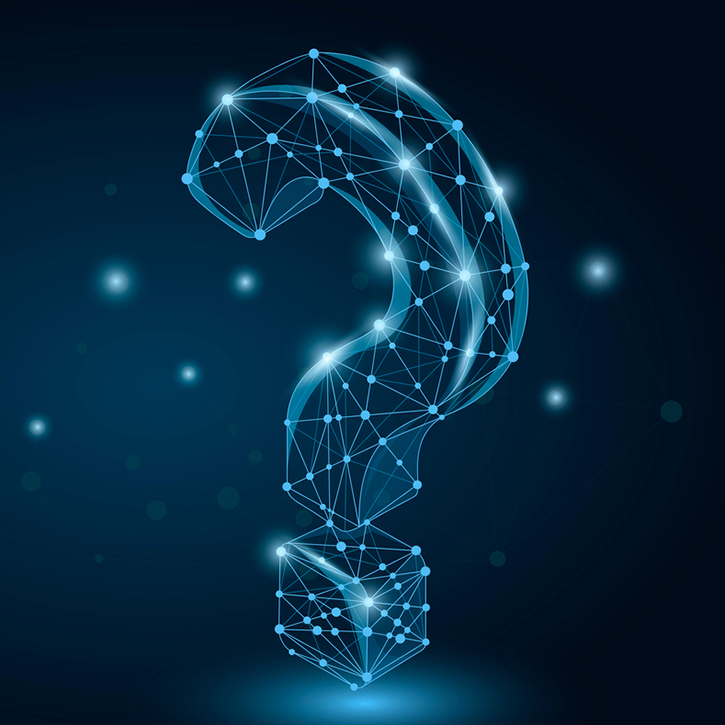 Expert Tip on Investing in Tech Stocks
A trader's risk tolerance refers to the amount of money they are comfortable losing. When trading stocks or any other financial instrument for that matter, your risk tolerance should be approximately equal to your investment. Understand that by nature, tech stocks can be volatile-- their prices can fall or rise precipitously. Each position you open is, in a way, a wager that the prices will go in favor of your trades. In case the share price moves in the opposite direction to your trades, you stand to lose some or all of your trading investment. One way of reducing your trading risk is by having a diversified portfolio. Trading a wide array of stocks in diverse market sectors allows you to hedge positions when some other sectors suffer significant setbacks.
Why Invest in Tech Stocks?
Today is an absolutely good day for you to invest in stocks-- no other time is perfect.
Investing in the best tech stocks early means you will be in the market longer, and subsequently, your returns will be higher.
For a beginner, buying shares from big tech companies that you probably already know is a great way to get started on stock trading. This is so because you probably have an idea of how the company is performing as well as what the firm has in store for the future. Consequently, you can monitor your stocks better and make appropriate trading decisions.
Frequently Asked Questions
When buying stock consider the company's revenue status, its current place in the industry, and what the future holds for it. Based on these three factors, don't look for a single best stock but a variety of excellent stocks for your trading portfolio.

With proper research and smart investing, it is possible to ride the wave for both bullish and bearish tech stocks this year. You don't want to be caught on the wrong side of price movements, though, so strategize before you trade.

Fortunes only come to traders with disciplined trigger fingers when buying and selling stocks. Therefore, instead of focusing too much on financial strength, it's wiser to keep a keen eye on the market opportunities and capture them as soon as they arise.

Anyone ready to make an active decision of tying their finances to the stock market can trade tech stocks as long as they understand the risks and have ways of managing them.

New investors interested in tech companies can add tech stocks into their portfolios and make a profit if their trading is precise and smart.

Tech includes companies in diverse areas like social media, video games, online commerce, phones, computers, cloud computing, etc. Consequently, it is hard to avoid tech stock entirely as you trade.

You can trade tech stock every day from Monday to Friday, 24 hours a day.