The stock market provides plenty of opportunities for swing traders to profit—however, to fully benefit, you will need to create a good portfolio of the best swing trade stocks.
Swing traders make money by anticipating where stock prices are likely to move next and grabbing the chunk of profits when the move materializes. The goal is to capture short to medium-term gains over several days or weeks.
As there is a constant tension between bulls and bears, prices in the stock market oscillate. These oscillations are opportunities for swing traders to make money. Additionally, by focusing on how the price swings, traders can profit from both negative and positive momentum.
Swing trading is significantly riskier than conventional stock buying and holding. Therefore, find stocks whose prices are prone to frequent volatile moves. Well-known catalysts for good swing trade stock are volatility and high volumes.
What Are Swing Trade Stocks?
Swing traders look for volatility. The specific sector doesn't matter much when looking for ideal stocks for swing trading. Remember, the goal isn't a long-term investment—you, therefore, don't need to be too bothered with the fundamentals.
Instead of looking at stats that impact a company's long-term prospects, look for signs that could influence a stock's short-term price action.
Profitable trading may come from swinging stocks with three key characteristics:
A catalyst: an event that is very likely to trigger powerful moves in stock prices. This could be power changes in company leadership, clinical trials by a pharmaceutical corporation, or unexpected earnings, among other things.
Volume: moves are often driven by volume. Most ideal stocks for swing trading show increased volume more than usual.
Volatility: high volume often goes hand in hand with significant volatility. Volatile stocks can be an excellent opportunity for a swing trader to profit from big, short-term moves.
How to Trade and Invest in The Best Swing Trade Stocks?
1
Open a free account
Swing trading is facilitated by a broker. Find an online broker with low spreads and a wide variety of global markets to trade. Open up an account and deposit your initial investment.
2
Make a deposit
After deciding how much you want to invest in swing trading, you will then have to deposit that money into your newly-created financial trading account.
3
Start trading
Once you've identified the perfect stock and opportunity to trade, open your position. Remember to closely monitor the position and put appropriate risk management in place.
Where Can I Trade the Best Swing Trade Stocks?
A good broker will help you to seize swing trading opportunities wherever and whenever they arise. They will give you access to stock markets across the globe as well as a fast, secure and seamless trading platform.
Additional considerations worth looking at in your search for an online stock broker include the nature of trading tools, research, data, apps, and education offered by the broker.
We've shortlisted the best swing trade stocks to buy in 2021 and you can start trading them in our recommended brokers by clicking on the buttons of the following table.
Top 10 Swing Trading Shares to Trade
The usual holding period for a swing trader is short. However, substantial gains can be made in that period, especially if the moves are captured early enough.
Liquidity is thus a crucial factor for the individual stock that the swing trader trades.
Stock picks from the companies listed below are ideal swing trading candidates.
Facebook, Inc.
Microsoft Corporation
Apple Inc.
Salesforce.com, Inc.
Netflix, Inc.
Advanced Micro Devices, Inc.
Starbucks Corporation
PayPal Holdings, Inc.
Amazon.com, Inc.
Alphabet, Inc.
However, traders need to note that stock market conditions are susceptible to change, so all trade decisions must be guided by the prevailing market condition.
Facebook, Inc. (NASDAQ: FB)
Facebook, social media's undisputed king, turns 17 years old this year.
With a $760 billion valuation and being S&P 500's sixth-largest company, Facebook recorded a 12% revenue growth and a 40% boost in net income in 2020.
Thus, given the reopening of business post-pandemic and the massive influence of social media in almost everything we do, including finance, politics, family, sports, etc., it makes sense for swing traders to closely watch the Facebook stock.
Microsoft Corporation (NASDAQ: MSFT)
The Covid-19 pandemic forced many firms worldwide to accelerate their adoption of cloud and internet-based collaboration software. This inherently means more market growth for companies like Microsoft.
So far, investors appear pleased with the overall year-over-year climb in Microsoft's sales figures and per-share earnings. In fact, this Redmond, Washington-based software company reports that its commercial cloud revenue grew a whopping 34% in the last year and its gross margin widened by 4% the same year.
Given this enterprise's massiveness and growth, the Microsoft stock may be considered a value play for swing traders.
Apple Inc. (NASDAQ: AAPL)
Amid the ongoing stock market rally, tech companies seem to be doing quite well. The tech-heavy Nasdaq was up 1.4% by the end of January 2021. Apple Inc. is one of the tech companies that have had a tremendous run in the past year, becoming a $2 trillion company as of August 2002.
With such expansive growth, swing traders are finding good opportunities in Apple stock. The company's performance in its last quarter reported strength in virtually all of its product categories, which is a sign of a promising future for its stocks.
Salesforce.com, Inc. (NYSE: CRM)
Some may shun Salesforce in favor of higher-growth stocks that trade at much higher valuations. However, the company's recent moves, such as the $27.7 billion slack take over or the Covid-19 "Vaccine Cloud," is big enough to warrant swing traders' attention.
Salesforce.com, Inc. is a tech company specializing in cloud computing. With a $200 billion market cap, this enterprise has good prospects in its future, with significant revenue growth being expected for this year.
Netflix, Inc. (NASDAQ: NFLX)
Netflix has been on a roll, firing on all cylinders. Last year, Netflix stock rose 53% and seems to be on the mind of many swing traders these days.
The recent performance by Netflix is quite impressive given that previously, the company was considered a perennial cash burner. Thanks to a free cash flow of $1.9 billion generated during last year's covid-19 mayhem, the company is finally producing cash like companies are supposed to.
Advanced Micro Devices, Inc. (NASDAQ: AMD)
With Lisa Su at the helm of AMD, the company has made one of the most notable tech comebacks in recent times.
By focusing on niches where AMD could excel, i.e., CPUs (central processing units) and GPUs (graphics processing units), the company has staged a comeback that's pulled it from being a penny stock heading for bankruptcy to a hot growth stock.
The momentum that this chipmaker garnered last year is expected to spill over into 2021. Hence, swing traders ought to put AMD stock on their watchlists.
Starbucks Corporation (NASDAQ: SBUX)
Starbucks is a global coffee chain with china and the US. Being two of its biggest markets. The recently released Q4 results might have been a mixed bag highlighting a 5% decline in same-store sales in the US. However, Starbucks is still a stellar investment, and swing traders can hope to achieve positive returns from this stock.
PayPal Holdings, Inc. (NASDAQ: PYPL)
The world is fast moving towards e-commerce and digital payments. PayPal continues to innovate and create a vast, diverse, global payment ecosystem to capitalize on and accelerate user adoption and engagement.
Since ongoing growth is expected in the digital payments niche, PayPal stock is a worthy consideration for swing traders.
Amazon.com, Inc. (NYSE: AMZN)
In the past twelve months, this e-commerce giant has witnessed an impressive share price rally.
The longevity and consistency of Amazon's potential for growth are stunning. The company's additional revenue streams, such as advertising, are also significant influencers of its business. And as anyone would expect, the company had quite a good fourth quarter.
Alphabet, Inc. Class A (NASDAQ: GOOGL)
Google is easily the world's leader in digital advertising and internet search. Its parent Alphabet is among the FAANG stocks.
Google is making great headway in advertising, Google cloud, as well as sales in other segments like YouTube and the Pixel device lineup. All things considered, Google could be in line for big things this year, and swing traders might find good opportunities in Alphabet stocks.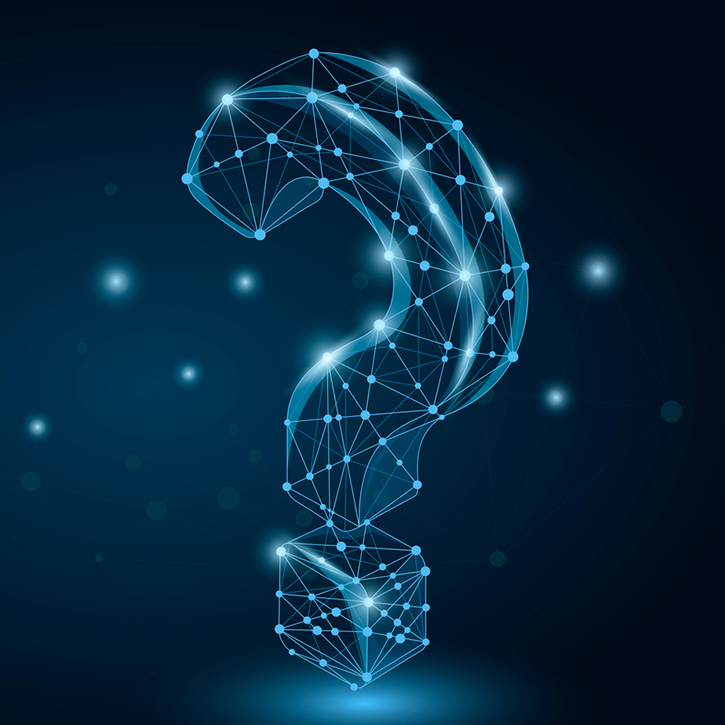 Expert Tip on Investing in Swing Trade Shares
Usually, a stock will move in a precise direction. Over time, the highs get higher, and likewise, the lows consistently get lower. However, sometimes the direction and/or momentum may change abruptly. As a swing trader, you make money from these abrupt changes. However, you should never place your trades blindly. Use indicators like the moving average to confirm trends and breakouts before entering into a trade. You should also learn how to read trading charts and interpret patterns. Lastly, learn how to set good stop-loss levels. Doing so can save you from hemorrhaging money when things don't go in favor of your trades.
Why Invest in Swing Trade Shares?
Compared to some of the other longer-term trading strategies, swing trading is not very time-intensive. The trader may, for instance, just spend two-three hours buying and selling in a day.
Applying this strategy in the market is all about timing market moves and making short-term trades for quick profits. The returns are quick, and with a well-put-together, diversified portfolio, it is possible to benefit through the ups and downs of the stock market.
The best part is that the stock market offers swing traders multiple investment vehicles to maximize their opportunities. For instance, you could trade single stocks, stock groups bundled in funds, large-cap stocks, growth stocks, and many others.
However, like all other financial trading strategies, swing trading carries significant risk, especially when you leave your trade positions open overnight. Good risk management is thus essential.
Frequently Asked Questions
Swing trading is all about finding trends in stock prices and profiting from them. Therefore, the best stock to swing is one that has good liquidity, a large daily volume, and relatively-easy-to-predict price moves.

Warren Buffet famously stated that volatility doesn't even come close to being synonymous with risk. So, even though swing trading revolves around high momentum, volatile stocks, it still is a very worthwhile investment.

Generally, swing traders make most profits from predictably volatile stocks.

Anyone can swing stocks as long as they know how to maneuver in the markets and recognize the risks involved in swing trading.

People who've just begun trading can swing stock, but they must start with a good stock they understand. A word of caution, though, it may be a while before you can fully master the markets for steady, consistent gains like the experienced traders.

With the right swing trade setups and strategies, an investor can maximize their gains from stock trading.

Most brokers allow you to open positions in stock exchanges around the world. Owing to the time zone differences in these exchanges, swing traders can trade 24 hours a day from Monday to Friday.