Since the market crash in the first quarter of 2020 that ended the longest bull run in history, stocks have quickly recovered and are already at new all-time highs. Investors who got cold feet in picking bottoms or at least failed to put faith in the renewed rally would be left scrambling for bargains at the market's current level.
Nonetheless, it's not entirely impossible. There are great companies with solid fundamentals that quite frankly are overlooked by investors. And we reveal in this article a list of the best stocks under $20 that is worth the long-term investor's consideration.
What are stocks under $20?
One thing you should know is that high-priced stocks didn't start trading publicly at their current price tag. For instance, e-commerce giant Amazon is worth $3,206 a share (as of writing), but when it first made its shares available to institutional and retail investors in 1997, its stock price was only under $20 -- $18 to be exact! However over time, as the business grew, the stock price followed.
Still, looking for stocks under $20 doesn't mean setting a precise price point that displaces standard valuation methods because each company is different. Instead, this is a way of finding bargains among companies considered either too risky, perhaps even insignificant, or flat out undervalued by the major players due to certain conditions.
Companies with sub $20 stock price are by no means bad businesses and, in fact, may receive consistent high buy ratings from analysts. But it is worth keeping in mind that investing in such companies requires a longer-term outlook for the stock price to reflect its true value.
What are the trading hours for stocks under $20?
You can virtually trade any stock below the $20 price level before, after, and during the standard trading hours. However, do remember that since these stocks fall under different industries, some company-specific news could restrict you from trading them outside market hours.
Apart from that, there is also low liquidity during such trading times, making it hard for you to find sufficient supply and demand for a low-volume stock. So, before trading, it's crucial to know what factors could affect you from gaining trading access pre- and post-market sessions.
Trading stocks under $20 in 3 steps
1
Open a trading account
To start trading, you would first need to open a trading account. But take note that you must find a regulated broker that can offer you the stocks you want to trade. The broker you choose should also provide useful tools to support you, like stock screeners, PE tracker, and customizable charting software, among others.
2
Select the stock under $20
The next step is to pick the company you want to trade or invest in. But what you need to ensure is that you've carefully set aside some time to look into the company. This stage is where having a great broker will benefit you because you'll have the necessary tools to perform careful analysis.
3
Place your trade
Once everything is set, the last step is to place your trade. But your job isn't done once you've purchased your first few shares, as you now have an active role in managing your investment. It is essential to be clear with your investing strategy at the very beginning because low-priced stocks may take some time for market demand to catch on. Therefore, having a predefined metric or even an exact timeframe to exit is key to maximizing earnings while simultaneously avoiding a stock price in limbo for an extended duration.
Where can I trade stocks under $20?
As mentioned on the account opening procedures stated above, you would need a broker to invest in stocks under $20. Now, the broker game has been quite controversial in recent times due to breakthrough players disrupting the space. And this has caused concern to new investors.
However, brokers are still the most cost-effective method to invest or trade stocks because of their relatively minimal costs, with most online brokers allowing zero commission trading. It is also the most convenient since the option to invest directly in a company requires huge initial setup costs that eat much of your potential returns.
What you should be concerned with is the kind of trading support (e.g., research, analysis, tools) your broker affords you, and you can do this by giving their demo platform a go. It's also one way for you to know the range of products they offer and what it's like to use their services without risking real money.
Which is the best stock under $20 to trade?
Here are the top 10 stocks under $20 to trade in 2021:
Nokia
IMAX
LG
Telephone and Data Systems
Flex
JetBlue Airways
Mirum Pharma
Alphatec Holdings
Everi Holdings
Albertsons Companies


Nokia
At presently $4.83 a share, Nokia is near the average target of analysts at $5. It received a buy rating from most analysts in mid-2020, but its stock price took a dip in the months that followed.
Most investors still associate Nokia as the phone maker that sunk to irrelevancy in today's smartphone market primarily dominated by two to three major players. However, 2021 could be an excellent breakout period for Nokia as it slowly positions itself in the 5G race with contracts secured in Q3 to build 5G networks in Belgium and Taiwan.
IMAX
The film industry, of course, is one of the pandemic's victims, and IMAX, a significant player in the space known for its immersive movie experience, was crushed last year. Its stock took a dive to levels not seen since 11 years ago.
It reported a -$0.75 EPS in Q3, but what makes it a good bet this year is the hope for returning to normalcy with mass inoculation against COVID-19 happening worldwide. So far, the stock is trading just a few cents under $20 at $19.67 from its lowest point a year ago at $6.01.
LG
From dipping to its lows in March last year, LG's stock price has been on a consistent rally since and gained about 136% by December. It further extended those gains in January and topped at $10.86.
Most of the South Korean company's gains were attributed to the transition to online learning last year, and there are plenty who expect that this trend will continue. The stock has a buy rating from analysts with an EPS consensus estimate of $0.45, a vast difference from its current $-0.77 EPS for the three quarters of 2020.
Telephone and Data Systems
TDS is one of the companies with a stock price under $20 with high analysts' average price target. Most price models estimate that the stock is currently undervalued. In fact, a comparison of its PE ratio among its peers in the Wireless Telecom industry shows that TDS is lagging largely behind.
At $19 a share, analysts target a stock price for this well-established U.S. telecommunications company at $30.90.
Flex
The Singapore-headquartered American company had a roaring 2020, with its stock appreciating 41%. The printed circuit board maker still posted earnings despite getting hit by the pandemic and is currently sitting at a $9.2 billion market cap. Compared to its closest competitors, its stock price is still cheaper at $18.53, but most analysts' estimates Flex to go up in value further down the line
Jetblue Airways
Is it safe to show airline companies some love? Well, for Jetblue Airways, there was certainly plenty of love to go around with last year as it cruised near its March prices in December. With the whole world starting to get a better grip on the pandemic, especially with the U.S. vaccinating its citizens at a rapid rate, the low-cost airline company could see an improvement in its earnings this year. Morgan Stanley even raised its price target for Jetblue from $17 to $18.
Mirum Pharma
Mirum Pharma is one of the new ones on this list. It was founded in 2018, a biopharmaceutical company that focuses on developing and commercializing a late-stage pipeline of novel therapies for patients with liver diseases.
Mirum is currently trading at $19 a share, albeit not profitable as of yet. But analysts expect a lot from the company, especially with the recent completion of rolling NDA submission for maralixibat in Alagille syndrome (ALGS). ALGS, a rare liver disease, previously had no approved therapies, and Mirum will be the first to provide a solution by the second half of 2021 if the FDA approves.
Alphatec Holdings
Alphatec Holdings is another medical technology company that develops surgical treatments for spinal disorders. It recently got a price target boost by analysts at Piper Sandler. The previous target was $12, but as the price hit $15 recently, it was upgraded to $17.
There are expectations for the company to improve its U.S. revenues due to the increasing adoption of its new products and the improvement of its distribution channel.
Everi Holdings
Everi Holdings trades at $13.61 at the moment, which is within the same price range at the start of 2020. Everi is a pretty well-established company that produces slot machines and financial equipment for casinos. It generated $533 million in revenue back in 2019 but was stifled by the COVID-19 induced lockdowns, especially in the second quarter.
Everi was quick to recover and is still a "buy" for most analysts. Some even have price targets of $21 for the company.
Albertsons Companies
Albertsons is one of the few businesses that actually benefited from the pandemic because of its transition to digital sales, which primarily was the bulk of its orders. Its sales were even higher than that of 2019 by 27%, and its second-quarter revenue alone was $22.75 billion. Despite being founded 81 years ago, the company's IPO was just last year, and analysts estimate that its stock could reach a high of $26 from its current price at $16.84.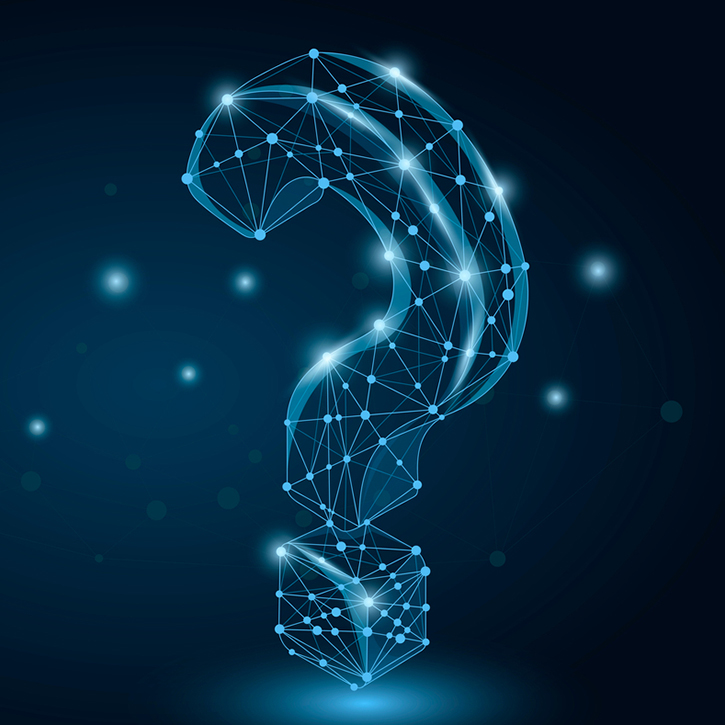 Expert tip on investing in stocks under $20
As touched on, investing in stocks that are priced at $20 or less usually requires a longer time horizon. However, that doesn't mean you have to park your money aimlessly for a long period. One way to ensure that you don't waste time on a stock that continually disappoints you is to establish a condition or a rule for when you'll exit your position. This rule can either be a time-bound metric or just purely based on technicals or fundamentals. What matters is that you know when to sell your positions, whether you've reached your investment objectives or not.
Why trade stocks under $20?
Trading shares worth $20 or less is a great opportunity to add solid businesses to your portfolio for a fraction of its original cost. With a stock such a price, you'd even be able to diversify your holdings to different industries, which can help you balance out your risk.
It's also an excellent way to include companies in untested niches but with economies of scale that give it good upside potential. But if this is your goal, do note that you have to exercise extreme caution because it can compromise your portfolio's stability. Remember, not all undervalued companies live up to their promises.
Frequently Asked Questions
Both are virtually the same, but stocks worth $5 are sometimes labeled penny stocks. But that's not to say all stocks under $5 exhibit penny stock characteristics because some great companies can drop at that price level when there is a drastic trigger like an economic crisis.

As with most investments, the answer depends on several factors. However, it's the strength of the underlying business that will most likely determine the profitability of the stock in the long run.

The most profitable kind are those with proven fundamentals in which the stock price merely took a downturn due to specific reasons outside the scope of business performance.

Companies that don't belong in highly volatile sectors like energy and commodities don't present as much volatility risk as those that do; therefore, these stocks would technically be safer to trade.

They can be especially for undercapitalized traders who are just embarking on their trading journey.

Most stocks are traded within the market hours of the exchange where they're listed in.