Longest bull run. Crash. Market recovery. New highs. If there's one way to sum up the phases the stock market went through the past year, that would be it. The best time for a shopping spree would have been at the crash, but now it's a little too late. Still, all of that's in hindsight. After all, given 2020's jittery market climate, no one knew when and how the market would recover.
But now that stocks are back at steep prices, it may seem like all the great companies are worth a pretty penny for the average investor. Is there even an opportunity to find a good business trading in single-digit price tags? Well, there still is, and in this article, we listed our top 10 picks of the best stocks to buy under $5.
What are Stocks Under $5?
Companies with stock prices below $5 are colloquially known as "penny stocks" despite that categorization being seemingly inexact. And stocks with that label don't have the best reputation among investors -- they are even considered bad for lack of a better term.
But not all stocks trading sub-$5 are from lousy or bound-to-fail companies. Some of them operate great businesses but are just undervalued by the market, and your role as an investor is to find those bargains.
What Are the Trading Hours For Stocks Under $5?
Stocks under $5 are traded on regular market hours, and timings vary across global exchanges. If the stock is listed on a U.S. exchange, it will most likely follow the 9:30 am to 4 pm ET weekday schedule. And depending on certain brokers, pre-market and after-hours trading is also available. Pre-market trading hours generally run from 4:00 am to 9:30 am ET, and after-hours trading is from 4:00 pm to 8:00 pm ET.
Trading Stocks Under $5 In 3 Steps
1
Open a brokerage account
Before you own companies with $5 stock prices, you'd first need a brokerage account or investment account so that you can buy and sell not just the companies you want but also various financial assets. The right brokerage account is not just the platform for trading but should also have the helpful tools that would aid in your investing efforts.
2
Accomplish all the requirements
Brokers will need you to provide the requirements so they can approve your trading account. Some of those requirements include submitting proof of identification and filling out an application form that seeks details about your income and employment information. In some countries, proof of address is also necessary.
3
Start Trading
After getting your account approved, the last step is to fund your account and invest or trade your chosen stocks. It is also essential to develop a plan or methodology whenever you're purchasing shares so that the entire process is easily repeatable.
Where Can I Trade Stocks Under $5?
If you're poring over ways to trade stocks other than a broker, then you'd be left with much costlier options. In recent years, reduced fees and initial deposits make online brokers the most cost-effective solution to buy and sell equities online. And it still stands as the most convenient.
Brokers are usually an all-in-one package for DIY investing as they provide you the security, support, and tools to help you manage your investments sufficiently.
Which Are the Best Stocks Under $5 to Trade?
Top 10 stock under $5 to trade in 2021
Yamana Gold
Xiaomi Corp
Motus GI Holdings, Inc.
Nokia Corporation
Geron Corporation
Sundial Growers
Telefónica, S.A.
OrganiGram Holdings
AmBev
Limelight Networks, Inc.
Yamana Gold
Yamana Gold is a Canadian precious metal producer. It explores gold and silver, with land positions throughout the Americas, including Canada, Brazil, Chile, and Argentina.
In 2020, it generated $1.5 billion in revenue and converted $203 million of them to net income. Right now, the investment merit for this stock has more to do with its dividend yield than the prospects of it coming back to its old prices.
Yamana Gold increased its dividend in the last two years with an average of 53% each year. The stock currently trades at $4.81 as of writing.
Xiaomi Corp
Xiaomi Corp is a Chinese electronics company involved in various products, including laptops, fitness bands, consumer electronics, mobile apps, home appliances, and other products. But it is perhaps most known for its smartphones.
The company's recent reports show strong sales figures in 2019 at $205 billion. It was also profitable in the same year clearing $10 billion in net income. The company's stock, which trades in the OTC market, had a solid 2020 with a 200% gain; it now trades at $3.69.
Motus GI Holdings, Inc.
Motus GI Holdings, Inc. is a Florida-based medical technology company that focuses on providing endoscopy solutions and enhancing colonoscopy's cost-efficiency in the U.S. and Israel. Its NASDAQ-listed microcap stock had fallen off from its $10.66 high in July 2018 and now trades at $1.73. But despite this, analysts have a consensus buy rating for the company, with price targets as high as $2.60.
Nokia Corporation
Nokia Corporation's brand is still attached to its once-dominant run as a cellphone maker in the 90s and early 2000s. However, its pivot to 5G is what makes it an exciting buy, especially from 2021 onward.
The Finnish company reported a $2.4 billion net loss in 2020 after it churned out a tiny profit ($7 million) the year before. But its current 5G projects lineup and deals are what keeps investors optimistic. In January, the company's stock price jumped to a high of $9.79 before returning below $5 at $4.17.
Geron Corporation
Geron Corporation is a biotechnology company based in California. It specializes in developing therapeutic products for hematologic myeloid malignancies.
Back in December, the company announced the opening of the IMpact OF phase 3 clinical trial in refractory myelofibrosis. And its stock has been in an uptrend since the start of the year, gaining nearly 20%. Geron currently trades at $1.92, with analyst price targets as high as $7.
Sundial Growers
Sundial Growers is a cannabis producer based in Canada. It supplies the adult-use markets under the Top Leaf, Sundial Cannabis, Palmetto, and Grasslands brands.
The company's low cap stock has an average sell rating from analysts. Still, there is a broader optimism about the company's future prospects as it maps out its plan to enter the U.S. market following the potential decriminalization of marijuana at the federal level. The stock currently trades at $2.08 a share.
Telefónica, S.A.
Telefónica is a Spanish telecommunications company that provides mobile and fixed communication services in Europe and Latin America. This large-cap company is a great buy for investors looking to get some stream of dividends. Telefónica pays out an annual dividend of
$0.34 per share, with a dividend yield of 7.41%. Its stock price's most recent close is $4.59.
OrganiGram Holdings
OrganiGram Holdings is another Canadian firm in the cannabis business. It produces and sells cannabis and cannabis derivatives in Canada. The company is expected to benefit from marijuana legalization in the U.S. as it has been rolling out new products in the last few months.
OrganiGram Holdings' stock price had a huge spike in February, reaching a 2021 peak price of $6.45. This was attributed to a reported 30% year-over-year increase in adult recreational use of marijuana. Since the start of the year, the stock is now up 142.51% and presently trades at $3.75.
AmBev
AmBev is a brewing company based in Brazil that operates in 14 countries in the Americas. Some of the products include beer, draft beer, carbonated drinks, other non-alcoholic beverages, malt, and food products.
Optimism about this company lies in the fact that the company made critical adjustments to its business in response to the coronavirus pandemic and the growing popularity of cannabis-infused drinks. The stock last traded for $2.79 a share.
Limelight Networks, Inc.
Limelight Networks, Inc. provides a content delivery network (CDN) used to deliver digital media content and software for its customer base in the Americas, Europe, the Middle East, Africa, and the Asia Pacific. It also ventured into edge computing, which is expected to provide a significant boost to its business from a broader 5G rollout. The company's latest closing price is $3.96.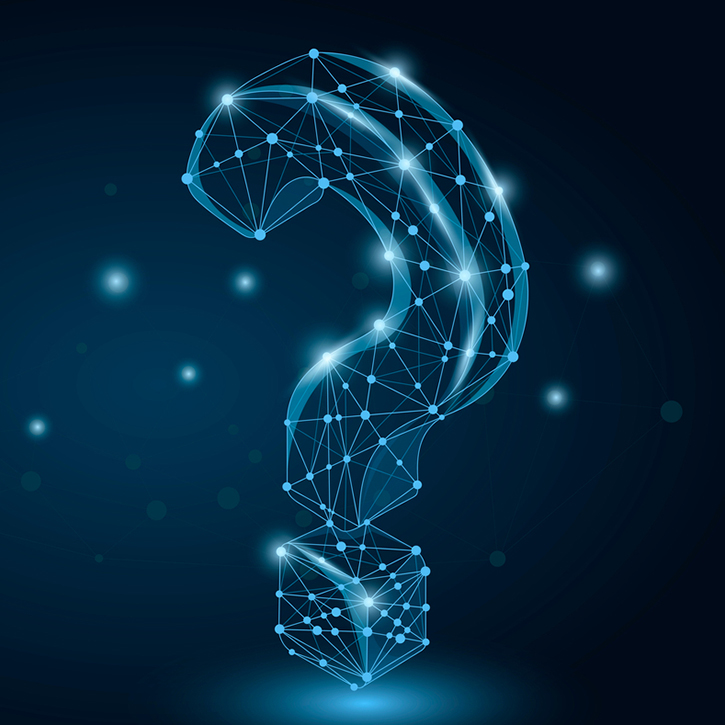 Expert Tip on Investing In Stocks Under $5
Most stocks that trade for less than $5 will often have low trading volumes, which could pose liquidity problems. This means that it could be difficult for you to exit your position if the traders trading the stock are not readily available. Even if you do, the exit price might not be the one you prefer. As a general rule, you should only trade such stocks with a trading volume of at least 100,000 shares a day. This ensures that there are willing buyers to rid you of your holdings when you want out of a trade.
Why Trade Stocks Under $5?
Trading stocks under $5 is one of the ways to generate possibly above-average returns in your portfolio. The low price of each share can multiply immensely if the market catches on and realizes the business's value and real potential.
Some stocks trading at sub $5 levels also offer consistent dividends annually, so even if they don't take off as much as you'd like, they can nonetheless provide you with a steady income stream.
Still, what you have to understand that at this price point, most companies just come and go, and those with once-great businesses stuck at this depressed level find that it's an uphill battle close to implausibility to get back to their former glory.
Frequently Asked Questions
Stocks are shares of companies primarily traded in an exchange. On the other hand, Forex refers to different countries' currencies traded at over-the-counter markets.

They can be profitable investments if the stock has a solid underlying business. Stock prices ultimately reflect the status of the company's fundamentals.

Yamana Gold has about a 13.5% net margin in 2020, which is the highest among the stocks in this list.

With their high trading volume and strong financials, both Yamana and Xiaomi seem like the two safest bets for new investors.

Picking individual stocks isn't always the best choice for newbies since professionals can even fail miserably at it. A better and perhaps safer option would be to buy an ETF that tracks an index.

No, stocks under $5 are usually traded within pre-, post- and within market hours.