The public health crisis that came as a result of COVID-19 forced the United States' government to implement lockdown measures to curb the spread of the virus. This meant the closure of businesses, which inevitably plunged the nation into a recession. As a result, many stocks lost much of their value at the height of the pandemic. However, history shows that certain stocks tend to do well during recessions. In view of this, we tried to create a list of the best stocks to buy during a recession.
Overview of trading stocks during a recession
As an investor, recognizing economic cycles is very important as this could mean the difference between profit and loss in your portfolio. The ability to identify which way the economy is headed and make portfolio adjustments accordingly is a recipe for successful investing.
Trading stocks during recessions can be quite tricky, and most times, unprofitable. Consumer spending and confidence are reduced, while companies have to hedge against falling demand and stretched liquidity.
However, even though recessions are characterized by reduced consumer spending, there are certain goods and services that customers cannot do without, no matter the state of the economy. Companies that produce inelastic goods such as staples would still generate revenue during economic downturns because their products are basic necessities.
Staple goods like food and basic household supplies can't be cut from the budget like you would with a new gadget. Rather consumers would turn to cheaper alternatives. Sectors such as healthcare, consumer staples, and utilities thrive during a recession because their products are basic necessities.
Trading shares of companies that produce inelastic goods and services is the most viable investment option during recessions. The stocks often outperform the broader market during recessions.
What are the trading hours for stocks?
Recession-proof stocks can be traded during weekdays between 9 am and 4.30 pm New York Time, when the major exchanges are open. They can also be traded pre-market (two hours before the stock market opens) and during after-hours (two hours after the market has closed).
How to trade and invest in stocks during a recession?
1
Look for a sector that does well during a recession.
Trading during a recession is different from trading during a normal or booming economy. There are very few areas where investors can plug their capital and make profits. Look for publicly listed companies that produce staples and basic necessities since consumers cannot do without these goods no matter the economic cycle.
2
Choose the specific stocks to buy
This is where your due diligence comes in. After you have identified companies in health care, consumer staples, and utilities (sectors that do well during recessions), then you conduct fundamental analysis on the companies to ascertain their real or fair value. If the stock is trading above its fair value, you may have to wait for a pullback. If it is trading below its fair value, by all means, plunge in.
3
Place your trades
After identifying the stock you want to trade, you can go ahead and place your order. Remember to have a detailed trading strategy before you place your trade.
Where can I buy stocks during a recession?
Stocks can be bought from the stock exchange through a direct stock purchase plan or brokerage. A direct stock purchase plan allows investors to buy stocks directly from the company. On the other hand, a brokerage acts as a middleman between the investor and the shares of the company sold on the stock exchange. However, not all companies offer direct stock purchase plans, and the process can be quite cumbersome. The most convenient way is by purchasing stocks through a brokerage. To help traders make informed decisions about brokers, we have shortlisted our top 3 selected brokers on the table displayed below.
Top 10 stocks to buy during a recession
These are the best stocks to buy during a recession due to several factors, such as the elasticity of demand and the business model's resilience.
The top 10 stocks to buy during a recession include:
Amazon (NASDAQ: AMZN)
Apple (NASDAQ: APPL)
Target (NYSE: TGT)
Walmart (NYSE: WMT)
Procter & Gamble (NYSE: PG)
PepsiCo (NASDAQ: PEP)
CVS Health (NYSE: CVS)
IDACORP (NYSE: IDA)
Lowes (NYSE: LOW)
The Clorox Co (NYSE: CLX)
Amazon (NASDAQ: AMZN)
Amazon has become a household name for its pioneering and domineering the online retail front. The e-commerce and cloud computing powerhouse proved last year that it is possible to create jobs and increase revenues during a recession. In the second and third quarter of 2020 — the height of the pandemic — Amazon realized a combined total revenue of $184.75bn and a profit of $13.55bn. Amazon's shares have slid by 0.22% YTD.
Apple (NASDAQ: APPL)
Apple has evolved from being a phone maker to a behemoth with its hand in everything. The company aggressively pursues and invests in areas that could bring long-term growth from chip designs to electric cars. The company has been able to double its services segment within a short time and continues to present it as a valuable proposition for consumers to sign onto. Shares of Apple are down 2.13% for the year.
Target Corp. (NYSE: TGT)
Target has a track record of beating recessions (2008 and 2020). The company posted its best-ever financial performance during last year's recession. Target's multi-year strategy of heavy investing in eCommerce paid off, with the big-box store posting a 24% annualized growth in sales for Q2, 2020, the highest in the company's history. Target has continued to reinvent itself and make itself appealing to consumers despite stiff competition from the likes of Amazon.
Walmart (NYSE: WMT)
Walmart is a clear beneficiary of a weak economy, as shoppers hoping to minimize expenses would rush to discount retailers. No other retailer is primely positioned to appeal to the desire for savings than Walmart. The world's largest retailer remains the go-to destination for discount sales. In 2020, the company increased sales by 6.75 % in 2020 — a testament to its resilience. Shares of Walmart have fallen by 4.03% YTD, which presents a bargain.
Procter & Gamble (NYSE: PG)
Procter & Gamble's broad range of household products control significant market share in their respective categories. The $313bn capped company has one of the longest dividend growth streaks in the market and is proficient at extracting a higher percentage of profits out of its sales. The company's net profit margin increased by 234% in 2020, with all its segments posting positive organic sales growth. Shares of P&G are down by 8.6% for the year.
PepsiCo (NASDAQ: PEP)
Though consumers have been pulling back on sugary sodas for years, PepsiCo hasn't ignored these changing tastes. The company's diversification across numerous prominent brands globally implies that financial results would be relatively stable even in recessions. Though profit margins fell last year, the company still held its own. PepsiCo's overall market growth for 2020 was at 4.3%, outperforming Hersey (2.1%) and Coca-cola (-9%). Shares of Pepsi have slid by 10.6% YTD.
CVS Health (NYSE: CVS)
Recessions lead to increased health expenditures because of the physical and mental challenges that come with a bad economy. There are often more illnesses and health issues during recessions because of lower purchasing power and a poorer living standard. With a chain of approximately 10,000 drug stores across the U.S., including the ownership and operation of national insurer Aetna, CVS Health enjoys a surge in revenue and profits during a recession, as evidenced from its performance in 2008 and 2020.
IDACORP Inc (NYSE: IDA)
Electric utility performance is affected more by the weather than economic conditions, making them a favorable stock to own during a recession. IDACORP Inc. is an electric utility company with over 580,000 customers. The company noted no major impact on its operations during the pandemic. IDACORP has maintained a sustainable dividend payout ratio with rising earnings per share for the past decade. This makes the stock a good cash flow source during a recession.
Lowe's Companies Inc. (NYSE: LOW)
Because people would be cash strapped, there is a tendency that most home repairs would be done by themselves. Stores like Lowe, which offer a repertoire of do-it-yourself home repair kits, would see a surge in demand during a recession. In 2020, Lowe's benefited as millions transitioned to staying in or working from home. In Q4 2020, Lowes.com sales surged 106% as online sales boomed. Lowe's shares have increased by 10.61% YTD.
Clorox (NYSE: CLX)
Clorox has proven itself to be recession-proof. The cleaning and home care products manufacturer raised its dividend payout by 5% last year, its 43rd consecutive time. This was backed by an impressive financial performance. Clorox posted a 22% year-over-year increase in sales in the fourth quarter, led by double-digit volume increases in its segments. Its gross margin also increased to 46.8% from 45.1% YTY. Shares of Clorox have slipped by 7.16% YTD, presenting a bargain.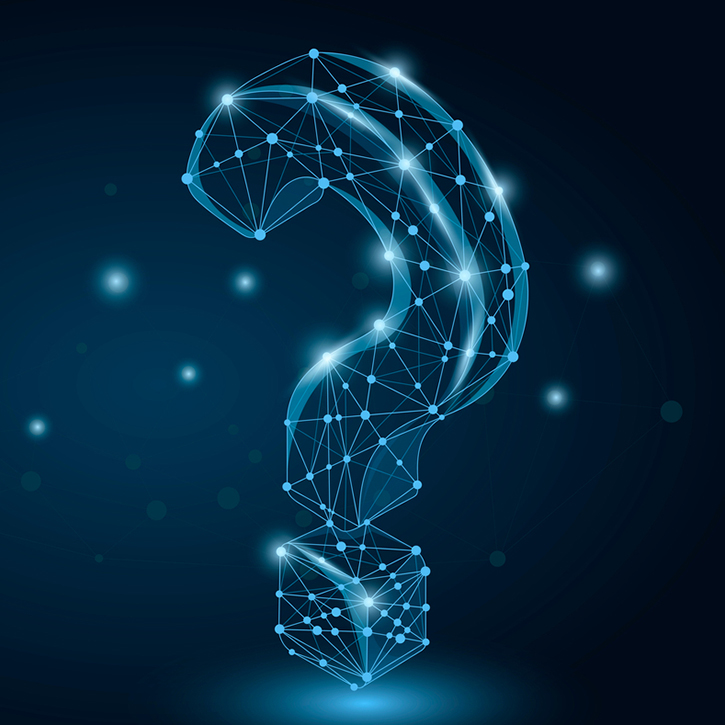 Expert tip on buying stocks during a recession
Investors who want to thrive during a recession should invest in high-quality companies with strong balance sheets, low debt, and good cash flow. Industries that historically do well during tough recessions are also good buys.
Why invest in stocks during a recession?
The economy always rebounds strongly after a recession. When the market starts to plunge, investors can take advantage of reduced share price and profit from the upswing the follows.
Frequently Asked Questions
There is no number one stock to buy during a recession. However, stocks in sectors, like consumer staples and healthcare, are the best stocks to buy.

Buying stocks during a recession is risky because the market would be bearish. However, it is the perfect time to buy stocks because of their cheap value

Target is in good financial shape at the moment.

Experienced investors looking for value and cheap bargains.

They offer low prices to bargain hunters.

Yes, stocks are traded during recessions during the opening hours of the stock exchanges.