It's been proven that trying to time the market lowers portfolio returns over the long term. While traders and short-term investors are always looking for the best entry and exit points, trying to decipher which way the market is headed, and positioning themselves accordingly, long-term investors focus on those stocks that have potentials for great returns over the long term. These long-term stocks are perfect for buying and holding for long periods because they have strong fundamentals. In view of this, we have compiled a list of the 10 best short-term stocks to buy-and-hold for 20 years.
What are buy-and-hold stocks?
Buy-and-hold stocks are ones that an investor plans to hold for a long period regardless of market fluctuations. It is a fundamental and passive investment strategy used by investors who want to increase their portfolio returns over the long term. This differs from active or short-term investing, which is focused on making investment decisions in reaction to price movement and market trends.
An investor who owns these stocks has no regard for short-term price action and technical indicators. Legendary investors such as Warren Buffett, Charlie Munger, and Jack Bogle are adherents of the buy-and-hold strategy, which they have also recommended to investors seeking healthy long-term returns.
The current volatility in the market, with some stocks posting as much as 300% in a year, makes short-term investing quite appealing. However, historical data has shown that stock market returns over the short term are volatile and less profitable, while long-term returns are more consistent. For example, the S&P 500 Index has experienced losses in only 10 out of the 45 years (1975 to 2019). This implies that holding stocks over a long period is more profitable in the long run.
How to buy-and-hold stocks for 20 years?
1
Conduct thorough research
Since you are holding the stock for a long time, the most appropriate thing to do is to research the stocks to buy, and this research must be based on fundamental analysis — evaluating the company's business model, balance sheet, cash flow, income statements, and management, as well as the general direction of the economy. A stock that would stand the test of time and continually douse investor pessimism or impatience is one that has strong fundamentals, a proven track record of making profits, and huge growth potential.
2
Choose a reliable broker.
Twenty years is a long period in which many changes can take place. When selecting a broker, look for one that would meet your long-term needs. Look for brokers that are accepted in multiple countries or which are easily accessible from anywhere in the world. Also, take into account how easy it would be to transfer your assets to your dependents. Choose a broker that would easily adjust to your life goals.
3
Start investing
After you have done your due diligence and selected a reliable broker, you can start investing in your preferred stocks. A useful strategy when you buy-and-hold is buying the dips. This allows you to average your costs and return higher gains on your capital. Finally, do not be moved by market swings and sharp price actions. This should be seen as minor blips.
Where can I trade long-term stocks?
You can invest in long-term stocks through brokerages, investment companies, or online trading platforms. However, because of the client privilege, which comes when you use brokerages, including the opportunity for mentorship and risk reduction, we strongly suggest using brokerages. In view of this, we have shortlisted our top 3 selected brokers in the table displayed below.
Top 10 stocks to buy-and-hold for 20 years
These are the best stocks to buy-and-hold for 20 years because of their impressive cash flow, significant market share in their respective industries, and flexibility to respond to market demands. The top 10 stocks to buy-and-hold for 20 years include:
Apple (NASDAQ: AAPL)
Microsoft (NASDAQ: MSFT)
Amazon (NASDAQ: AMZN)
Advanced Micro Devices (NASDAQ: AMD)
Virgin Galactic Holdings Inc (NYSE: SPCE)
NextEra Energy (NYSE: NEE)
Tesla (NASDAQ: TSLA)
Walt Disney Co. (NYSE: DIS)
PayPal (NASDAQ: PYPL)
Visa (NYSE: V)
Apple (NASDAQ: AAPL)
Apple is the first company in the United States to hit $1 trillion. The company's current market capitalization is $2.3trn. Apple currently controls 40% of the U.S. smartphone market. Over the years, Apple has evolved from a phone manufacturer to a mega-tech company with tentacles in other sectors. Recently, Apple announced plans to start building electric cars and is already developing autonomous driving technology. In the last five years, Apple stock has risen by 476%
Microsoft (NASDAQ: MSFT)
Microsoft may not be the colossus it once was, but it is still a force to reckon with. The company has a market capitalization of $1.8trn. Though starting with desktop applications, Microsoft has also expanded into other areas, including games, electric vehicles, and cloud services. The company tried to acquire Pinterest for $51bn. In the last five years, shares of Microsoft have risen by 385%.
Amazon (NASDAQ: AMZN)
Amazon is the world's largest retailer. The company was one of the biggest winners of the pandemic as the shutdown measures forced people to depend on e-commerce. However, unlike other retail companies, Amazon has leveraged cloud computing to muscle itself to the pinnacle of retail shopping. Shares of Amazon have risen by 546.8% in the last five years.
Advanced Micro Devices Inc. (NASDAQ: AMD)
Semiconductors have been essential drivers of technology adoption. Already there is a global shortage of microchips, perhaps an indication of what may define the industry in the years to come. Advanced Micro Devices is one of those companies which would benefit from the surge in demand for microchips. Shares of the $106.4bn capped company have returned 5024% in the last five years.
Virgin Galactic Holdings Inc. (NYSE: SPCE)
Interest in space tourism is building, as investors are searching for opportunities in man's last frontier. The consensus on Wall Street is that space will become a multi trillion-dollar economy within the next decade. Pioneering space travel, Virgin Galactic is primely positioned to reap from this growing market. Shares of Virgin Galactic have rallied by 94% within the past year.
NextEra Energy (NYSE: NEE)
As the momentum towards cleaner energy increases, renewable energy companies such as NextEra Energy would make a worthwhile long-term investment. NextEra is a pioneer in renewable energy and generates more solar or wind capacity than any other utility company in the United States. The company has earmarked $55 billion for building new infrastructure by 2022, which would reduce electricity generation costs. NextEra Energy has a market capitalization of $163.7bn.
Tesla (NASDAQ: TSLA)
The future belongs to companies that would disrupt our normal way of life. Perhaps no other company typifies this more than Tesla. The pioneer electric company is leading the charge in the way we consume energy in the future, in a cleaner, better way. Tesla has a market capitalization of $779bn. Shares of Tesla have risen by 13,471% in the last five years.
Walt Disney (NYSE: DIS)
Walt Disney may seem like a chip off the old block, but it has reinvented itself. The company announced a seismic shift in its core business model, choosing to focus on streaming through its channel Disney+. This has evolved the stock from a cyclical one to a hybrid of growth and value. Shares of the $305bn capped company have risen by 105% in the last five years.
PayPal (NASDAQ: PYPL)
Card payment platforms represent the future of cash transactions and online payment. The $350bn company is expanding into new markets. The company recently began accepting crypto payments on its platform. It has also announced plans to include other financial services such as stock trading, options trading, and derivative contracts. This would make PayPal a one-stop app for financial transactions. Shares of PayPal have risen by 772.19% in the last five years.
Visa (NYSE: V)
As the world continues to drift towards cashless transactions, companies such as Visa would remain relevant for a long time. The company has consistently made huge profit margins and is also aligning itself to the future needs of consumers. Visa is already considering accepting crypto payments on its card. Shares of Visa have grown by almost 1000% within the last decade.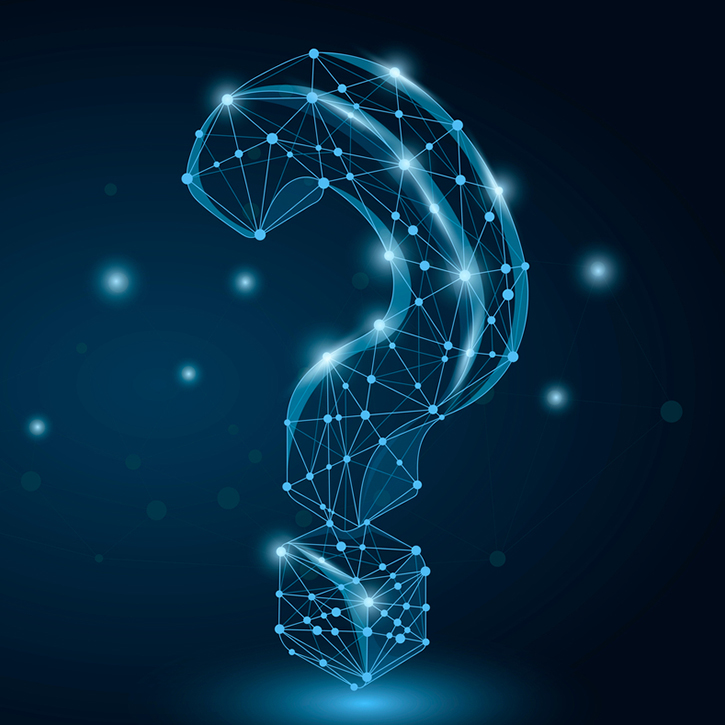 Expert tip on investing in long-term stocks
Investing entails making informed decisions based on things yet to happen. While historical data is good when researching stocks, it's usually not an indicator of things to come. Focus on the future and cultivate a long-term perspective.
Why invest in long-term stocks?
Investing in long-term stocks brings the highest return when compared to active trading. By riding out temporary market downswings, investors always outperform market timers. It also reduces taxes on capital gains, unlike in active trading, where capital gains would be taxed more frequently. Finally, it makes the holder a better investor as he would not be swayed by emotions and sentiments driving the market, but purely on fundamentals and long-term implications.
Frequently Asked Questions
Apple is a good stock for long-term investment.

Yes, long-term stocks are a good investment right now.

Apple is in a good financial state at the moment.

Anybody of legal age can buy-and-hold stocks for 20 years.

Long-term stocks are the best for beginners.

Long-term stocks are popular because they bring the highest returns in the long term.

Long-term stocks are traded every weekday between 9 am and 4.30 pm New York time when the stock exchange is open.