It may take years before the whole world becomes fully dependent on energy sources other than fossil fuels. However, as there is a greater emphasis on sustainability, companies focusing on producing clean energy, particularly solar power, have been flourishing and are expected to dominate the energy market of the future.
Even with the pandemic causing havoc to several industries last year, the solar market was virtually unscathed as solar installation actually grew in 2020. And in this article, we talk about the ten best companies, or more specifically, the ten best solar stocks that we believe are positioned for growth in 2021.
Overview of Solar Companies
Solar power is the conversion of sunlight to electricity, also called photovoltaics. And among other sources of renewable energy, it is one that's anticipated to undergo the fastest growth. In the U.S. last year, the installed solar PV capacity in Q3 can power 16.4 million homes.
That momentum spilled into 2021 as the outlook for this year has a favorable uptick in alternative energy demand, which can be a boon for the industry's market players. It must be noted that such companies come from all sorts of sectors, like industrial, energy, and utilities. Therefore, each company may exhibit varying fundamental factors that affect their stock's value.
What are the trading hours for solar shares?
Trading solar stocks follow the same regular timings for trading any other company shares in the market. Of course, the trading hours are based on the country of the exchange where the stock is listed. But outside market hours, there's also an option to trade solar equities before and after the entire trading session for less liquidity.
Where Can I Buy Solar Shares?
There are several options to purchase solar shares. You can either buy the stocks directly from the company by participating in a direct stock plan (DSP) or a dividend reinvestment plan (DRIP). However, with these options, it would be difficult and more costly for you to move your exposure from one company to another.
So far, the best option to buy solar stocks is to open a stock trading account from a well-regulated online broker. This offers you convenience and a relatively lower cost option to build a portfolio of clean energy companies.
We've shortlisted the best solar stocks to buy in 2021 and you can start trading them in our recommended brokers by clicking on the buttons of the following table.
Top 10 Solar Shares to Buy
Enphase Energy
Enphase Energy is a technology company that develops home energy solutions derived from solar power. It's the industry's top choice for microinverters, with already 30 million solar inverters delivered to different customers across the world.
Enphase Energy's stock surged rapidly in recent years. It broke the $0.65 to $17.87 range in mid-2019 and burst to a high of $222 a share in January. The company now has a market cap of $24.41 billion.
The company's revenues increased by 42.2% in Q3, and Biden's presidency is expected to drive more growth for the company in the next few years.
SolarEdge Technologies
SolarEdge Technologies is another solar inverter solutions company whose products cater to the residential market segment as well as commercial and small utility-scale installations.
Its stock price was only trading between $97 and $143 last year but now rests at $308.24 a share. This growth can be attributed to its dominance as an inverter supplier, climbing from the 10th spot in 2014 to the number one PV inverter supplier by revenue in 2019.
SolarEdge has solid finances with over a billion dollars in cash. And it's also one of the companies expected to benefit from the new administration.
Canadian Solar
Canadian Solar is a manufacturer of solar cells, wafers, ingots, solar PV modules, solar power systems, and other solar products. It has multiple locations worldwide, with facilities in Canada, China, Indonesia, Vietnam, and Brazil.
Canadian Solar is a mid-cap stock with total outstanding shares worth $3.44 billion. Since 2014, the company has been consistently churning out profits. And analysts estimate that at $57.88 a share that the stock is still cheap in 2021 when its future prospects are factored in.
JP Morgan even raised the price target last month to $54 from $50, which the stock reached easily and even touched $67 a share at one point.
First Solar
First Solar is a utility-scale PV power plant provider and is a manufacturer of photovoltaic modules. It is the largest solar panel maker in the U.S. but also services clients internationally.
In the third quarter of 2020, it reported a $1.45 EPS. And its stock price enjoyed a strong rally, jumping from its March low of $28.47 to $109.09 in December. Last month it reached its highest peak in 10 years at $112.50.
Recently, First Solar sold the majority of its solar projects to wind developer Leeward Renewable Energy as it aims to focus more on manufacturing.
Consolidated Edison
Consolidated Edison is the second-largest solar energy producer in North America and ranks seventh in the world. It generated $12.5 billion in revenue in 2019 and currently has a $24 billion market cap.
However, its stock price hasn't fully recovered from its March drop, which interrupted its long-standing upward trajectory, providing an excellent opportunity to purchase shares at a relatively lower price.
Sunrun
Sunrun produces solar panels and storage systems that target the residential market segment. Its business generated $858.6 million in revenue in 2019 and reported a $0.28 EPS in Q3.
This large-cap stock trade at its current price of $75.08 is one of the companies that had a stellar year in terms of gains in 2020. Last month, it announced a private offering of $350 million worth of senior convertible notes, which is a debt security with an option to be converted to a predefined amount of Sunrun's shares.
Most of the funds that will be raised from the offering will be used to repay the company's outstanding debt and other general corporate purposes.
Brookfield Renewable Partners
Brookfield Renewable Partners is the second Canadian firm on this list, and it's not a full-on solar company but instead owns and operates multiple renewable power assets. Brookfield Renewable runs generation facilities using hydro, wind, and biomass technologies. But most importantly, it has over 550 solar facilities, making it one of the industry's competitive firms.
The 11-year old company is worth nearly $13 billion and enjoys a strong balance sheet with plans of investing $900 million into future projects.
SolarWindow Technologies
SolarWindow Technologies is one of the revolutionary solar companies in the industry because of its trademark product LiquidElectricity. LiquidElectricity is a coating applied on flexible glass and plastic surfaces that transforms them into electricity-generating PV devices.
This product is deemed capable of turning solar power generation into a consumer product in the near future, and a new executive team plus a new chief officer in John Rhee is expected to make that happen.
Sunnova Energy
Sunnova Energy is an eight-year-old solar company that provides residential solar services and installs solar panels for energy powerhouses. The company serves more than 100,000 customers, and its stock has a strong buy rating from analysts this year.
JPMorgan recently increased their price target for the company to $58.00 from $49, and the stock currently trades at $49.45.
Daqo New Energy
Daqo New Energy is a Chinese solar company that leads high-purity polysilicon manufacturing. Polysilicon is the material necessary for making solar power solutions like ingots, wafers, cells, and modules, and Daqo New Energy produces about 70 metric tons a year.
The company's stock price is trading at $109 a share and has a market cap of $7.59 billion. Analysts expect this company to sustain upward momentum this year as it did when it spiked 462% in 2020.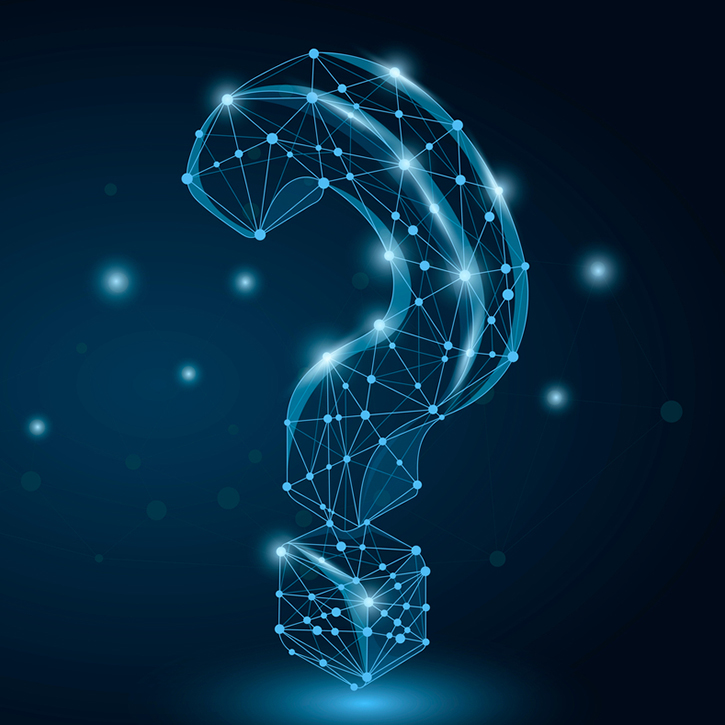 Expert Tip on Investing In Solar Shares
A key thing to keep in mind when investing in solar companies is to evaluate future growth through strong fundamentals. This means that the company you'll lock your funds in should typically have delivered on its projects, boosted its technological capacity, and, most important of all, has sound financials, i.e., low debt, strong cash flow, etc. The reason why this is crucial is the average solar company is not even a decade old, so there's little data to get a good grasp of the company's viability as a business. So, by ensuring that the company you'll invest in is fundamentally strong, you have a better chance of reaping the rewards of your investment.
Why Invest In Solar Shares?
Investing in solar shares is equivalent to gaining an early foothold in what potentially could be the future's leading energy source. In 2019, renewable energy sources generated 17% of the U.S. electricity, according to the U.S. Energy Information Administration (EIA). And solar power made up 2% of that figure -- a 0.5% increase when all other alternative sources' electricity production, except wind power, dropped from a year earlier.
Therefore, having exposure in solar companies is a way to enter the space while the entire industry is still in its early stages. If the world as a whole triumphs from decarbonizing the power sector in the years to come, we may see an entirely different energy industry landscape, one which could potentially star some of the market players we see today.
Frequently Asked Questions
Enphase Energy is the number solar stock right now, not just in terms of sales of its microinverters but also by how much it appreciated in 2020 compared to similar companies.

Yes. Solar shares are positioned for long-term growth, especially since the global objective is to decarbonize the power sector and use clean energy.

SolarEdge is the strongest solar company financially, and this is because of its billions of dollars in cash and cash equivalents. That pile of cash allows it to pursue investments that can improve its business.

The biggest investor in alternative energy is China, with a total of $758 billion invested between 2010 and the first half of 2019. The U.S. is second, followed by Japan at third, but plenty of hedge funds also have significant exposure in the leading solar companies like Enphase.

The best stock to invest in is either Enphase or SolarEdge, as both companies have strong fundamentals with plenty of growth expectations.

The solar industry is a crucial segment of the larger renewable energy industry and is expected to dominate the energy sector in the coming years.