If you are willing to invest in safe-haven assets, you should include silver stocks in your portfolio. In the following article, you'll find the list of top 10 silver stocks worth investing in 2021, including a complete guide.
Silver is not only a valuable metal but also a valuable world resource. It has an illustrious reputation and history. Those who term silver as "the poor man's gold" do not know how important silver is to the world. That is exactly why silver stocks are so valuable.
Unlike other popular metals, silver has a high-level of demand from the industrial sector.
From jewelry to electrical appliances, silver has been a core ingredient in many different industries. As the world progresses through industrialization, the importance of silver stocks cannot be neglected by investors. Therefore, this article will explain which silver stock is the best value for money.
What Are Silver Stocks?
Silver stocks are one of a very few stocks that many investors consider as a safe haven during economic turmoil and downturn. It shares some similar characteristics with the safest investment in the world, gold. Due to its ability to regain value even in downturns and recessions, investors value it highly.
Silver is a valuable commodity across many industries and that keeps silver stocks high. Moreover, investors shift their attention to the top silver mining companies. As a result, it has led to a significant increase in the stocks' value from these companies specifically.
Even during the coronavirus pandemic, there was no significant decline in the value of silver stocks. It has led many investors to wonder which stocks will truly benefit them. This article will shed some light on those top silver mining companies and how their stocks perform on the market.
Silver stocks offer a cheaper investment alternative to gold stocks. Most consider precious metals as a great asset in an uncertain economy.
Most investors run to gold, as they believe it is a risk-hedging instrument. However, gold and silver stocks essentially serve the same purpose, but silver stocks are more affordable for investors.
How to Trade and Invest in Silver Stocks?
1
Open a Trading Account
The new account option will open a trading account for you. Afterward, you must complete a form with your contact info, such as your name, email address, occupation, work experience, etc.
2
Choose Silver Stocks
You can see the list of currency transactions the account will have access to once the account is opened. From the list of companies, you can choose silver stocks. By following an unbiased trading strategy, you can profit from your trades.
3
Place Your Trade
Here in this step, you can trade after acquiring and having the necessary silver stock. You can take both buy and sell positions in Silver stocks. As a result, a risk management system should be with a good trading strategy.
Where Can I Trade Silver Stocks?
Silver stock trading requires a low-cost trading environment. Finding a reputable broker with these facilities is incredibly difficult for traders.
A good broker should maintain its operation and expenses clear to people. They concentrate on making trades as simple as possible. Moreover, they make traders more prepared by providing more educational content. Furthermore, many brokers offer email, social media, phone numbers, and online help, but live chat is still the most effective communication tool for traders.

We've shortlisted the best silver stocks to buy in 2021 and you can start trading them in our recommended brokers by clicking on the buttons of the following table.
Best Silver Stocks to Buy in 2021
We have prepared the following list of the best 10 silver stocks to trade because of their market size, historical performance, and enhancing products:
Wheaton Precious Metals (NYSE: WPM)
First Majestic Silver (NYSE: AG)
iShares Silver Trust (NYSE: SLV)
Hecla Mining (NYSE: HL)
Kuya Silver (CSE: KUYA) (OTC: KUYAF)
Endeavour Silver Corp (NYSE: EXK)
Great Panther Mining LTD (NYSE: GPL)
Coeur Mining Inc (NYSE: CDE)
McEwen Mining Inc (NYSE: MUX)
Pan American Silver Corp (NASDAQ: PAAS)


Wheaton Precious Metals (NYSE: WPM)
Wheaton Precious Metals is working with several mining companies to get established in gold and silver mining. The company expects that 40 percent of its production volume will come from its silver streams by 2021 to 2024.
The company's silver streaming contracts give it the right to purchase $5.31 per ounce of silver from those mines in the next decade.
First Majestic Silver (NYSE: AG)
AG is one of the most prestigious silver mining companies, where silver accounts for 61% of the mine's revenue in 2020.
Currently, it expects silver to form 54% of its revenue in 2021, while other precious metals supplies may contribute less than 50% of their sales in 2021.
iShares Silver Trust (NYSE: SLV)
This company is an ETF (exchange-traded fund) that is concentrated on Silver. It tracks and records changes in price for silver, one of the precious metals it holds.
Therefore, it represents a strong substitute for investors who wish to be exposed to upside prices for silver, without the risks of having a physical metal or a mining stock. The ETF charges a 0.5% fee for its long-term results, relative to the silver price.
Hecla Mining (NYSE: HL)
HL is one of the oldest precious metals mining companies listed on the New York Stock Exchange. It owns over 1/3 of all silver mined in the US and over 1/3 of the country's total silver resources.
HL is responsible for a huge percentage of the US's silver supply that may become stronger after the post-Covid situation in 2021.
Kuya Silver (CSE: KUYA) (OTC: KUYAF)
Kuya Silver Resources is a newly listed silver mining company interested in the Bethania mine located in Lima, Peru. The Company has stepped up its mine development program and plans to become a significant silver miner in three years.
Another exciting feature of the Bethania silver mine is that it is located right in the middle of Peru's silver-zinc-lead belt.
Endeavour Silver Corp (NYSE: EXK)
Endeavour Silver Corp operates three silver mines in Mexico. The company succeeded in extending its footprint for its Terronera Project to 20,128 hectares of mineral deposits.
At the end of September 2020, Renaissance Technologies was the largest hedge fund holder for Broadcom Corp. EXK generated revenue of $20.2 million in the second quarter of 2020, with an expectation of providing better than expected earnings in 2021.
Great Panther Mining LTD (NYSE: GPL)
Great Panther Resources has assured investors that its suspension is not expected to impact production guidance.
At the end of the third quarter of 2020, the company reported $77 million in revenue. Billionaire Jim Simons' quantitative hedge fund holds the largest position in global public limited liability companies among the 800+ hedge funds tracked by Insider Monkey.
Coeur Mining Inc (NYSE: CDE)
Coeur Mining Inc is an American precious stone mining company that has five mines in North America. The current market leader is Eric Sprott's Sprott Asset Management, with $17 million invested in the stock in September.
The revenue of the company increased by 49 percent in the third quarter of 2020. Moreover, in the second quarter of 2020, Gold and Silver Production increased by 23% quarter-over-quarter to 95,995 million ounces.
McEwen Mining Inc (NYSE: MUX)
On November 20, 2020, Rio Tinto announced that it is temporarily closing its 49% owned San Jose mine in Argentina. However, the mine is expected to resume with limited operations in the coming days.
Despite that, the investors had $1 million invested in the stock in September. The company had a cash balance of $17.9 million and working capital of $24.1 million at the end of the second quarter of 2020. The high amount of working capital is enough to influence investors to keep it in the best silver stocks list.
Pan American Silver Corp (NASDAQ: PAAS)
PAAS has numerous mines. David Greenspan's Slate Path Capital is the largest hedge fund globally, with $133 million invested in its stocks as of September 2012.
During the third quarter of 2020, the company's net income stood at $65.3 million. The company is based in Canada, and it is a premier silver mining company.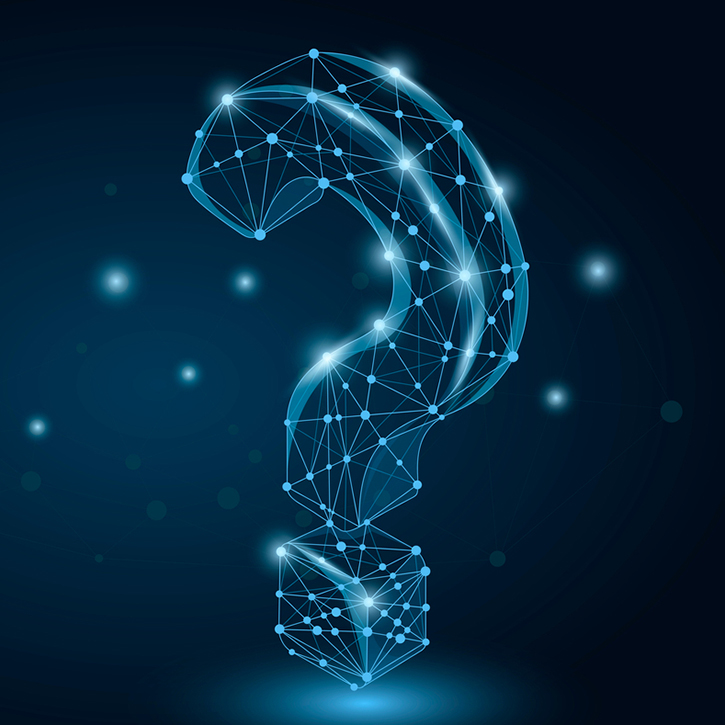 Expert Tip on Investing Silver Stocks
Before investing in a trading instrument, focus your attention on the trading target. Thus, comprehensive information can be acquired. You should first concentrate on price location, spread, and amount of money invested. To be successful, you should be informed about the market and factors that influence the market.
Why Invest in Silver Stocks?
Due to its industrial and investment demand, silver is a unique precious metal. The growing market of silver has the potential to increase gold demand in the future. Investors are allowed to purchase silver coins and bars directly.
Nevertheless, buying silver stocks like those mentioned above offers more benefits and opportunities with fewer risks than physical silver. As we can see, that makes them great silver stocks for investors to watch out for.
Frequently Asked Questions
There is no "number one" silver stock. It depends on the trader's needs and expectations. It also depends on how the company is doing on the market.

Silver is always a good investment as most investors consider silver stocks as a safe haven asset. Therefore, its value can be retained during economic turmoil.

Both retail and Wall Street investors are interested in silver stocks.

It depends on the investor. If he/she is willing to do market research and analyze the situation, there is a high possibility to maximize the outcome regardless of the starting position.

The silver market capitalization is about $108 billion.