Real Estate Investment Trusts (REITs) were established by the United States Congress to allow individuals to invest in real estate without actually owning the physical property. Since its establishment in 1960, REITs have grown from simple property investments focused on housing and apartments to specialized REITs that cater to non-traditional real estate assets like cell towers and data centers. About 87 million Americans are believed to own REITs through their retirement savings and other investment funds. In view of this, we have compiled a list of the 10 best REIT stocks investors can own.
Overview of the REIT sector
As of 2019, the REIT industry had a market capitalization of $1.3trn and is segmented into three categories: Equity REITs, Mortgage REITs, and Hybrid REITs. Though REITs share common investment attributes, the industry includes a diverse range of players. Property types owned by REITs respond to supply and demand metrics, including broader macroeconomic factors, such as interest rates, inflation, and the price of commodities like timber.
The REIT industry was badly affected by the pandemic, as commercial real estate prices, rental spaces, storage houses, and others slumped. Mortgage prices were also at an all-time low due to low-interest rates. Lenders tightened their lending criteria by increasing deposits required for mortgages. However, with the current vaccine rollout program underway, sales and real estate property rates are on the rebound — though they have not yet reached pre-pandemic levels.
What are the trading hours for REIT stocks?
As many as 200 REITs are publicly traded — just like stocks and ETFs — on major securities exchanges and are available for purchase via regular brokers. Investors can trade them like stocks throughout the trading session between 9.30 am and 4 pm New York Time. There are also non-publicly traded REITs that don't trade on exchanges and are less liquid, though they are relatively more stable than publicly traded ones.
How to trade and invest in REIT stocks?
1
Research
About 225 REIT stocks are traded publicly, so choosing an appropriate REIT requires in-depth research. Look for REITs that purchase a diverse range of properties to hedge your portfolio against volatility and market cycles. Compare sectors, historical data, price, beta, and analysts' ratings before making a decision.
2
Place an Order
After selecting which REIT stock you would like to trade, place an order through your broker on an online trading platform. You can either use a price limit order or buy at market price (whichever suits your investment purpose). Also, have a detailed trading plan before you place an order. Clarify your entry and exit points, including how long you want to trade the REIT stock.
3
Monitor your investment.
Money never sleeps, so why should you? Although REITs are regarded as mutual funds, it would be pernicious to assume that your funds are locked and safe. Actively track your investment progress and keep an eye on market trends and sentiments that would affect your REIT stock's price action.
Where can I buy REIT stocks?
You can buy REIT stocks from any major stock exchange by purchasing shares through a brokerage or trading platform. You may also choose to enlist the services of a broker or financial advisor for investment advice on how to buy and trade REIT stocks. We've shortlisted the best REIT stocks to buy in 2021 and you can start trading them in our recommended brokers by clicking on the buttons of the following table.
Top 10 REIT stocks to buy
These are the best REIT stocks to buy in 2021 based on historical performance and asset portfolio. The top 10 REIT stocks to buy in 2021 include:
Realty Income (NYSE: O)
SL Green (NYSE: SLG)
Empire State Realty Corp. (NYSE: ESRT)
Equinix Inc (NASDAQ: EQIX)
Safehold Inc. (SAFE)
Federal Realty (NYSE: FRT)
W.P. Carey (NYSE: WPC)
UDR (NYSE: UDR).
Essex Property Trust (NYSE: ESS)
STAG Industrial (STAG)
Realty Income (NYSE: O)
Realty Income was listed publicly in 1994 and currently has a market capitalization of $21.3bn. The company has a track record of declaring bonus shares to holders since its inception. Realty Income is extremely well-managed and has performed relatively well in a very challenging economy brought about by the pandemic and growth in e-commerce, which has lured consumers away from physical stores. Shares of Realty Income have returned 1.88% in the last three months.
SL Green (NYSE: SLG)
Manhattan's biggest office landlord, SL Green, manages some of the prime corporate properties in New York. The company's property is leased to high-quality tenants under long-term agreements. SL Green recently added $500m to its share buyback program, bringing $3.5bn. The REIT has a 5.7% monthly dividend yield, which has increased every year for the past ten years. SL Green has returned 16.15% in the last three months.
Empire State Realty Corp. (NYSE: ESRT)
Empire State Realty Trust owns an enviable portfolio of office real estate, including the iconic Empire State Building. The company has a $2.8bn market capitalization and controls 10 million square feet of real estate. Empire State has a $1.7 billion cash flow, which allows it to profit from the depressed valuations in corporate real estate in New York. The REIT has returned 42.92% in the last three months.
Equinix Inc (NASDAQ: EQIX)
Equinix owns and manages 210 data storage centers in 25 countries. Unlike the broader real estate market, data center real estate benefited from the remote work and stay-at-home trend brought about by the pandemic. The REIT looks poised to benefit from the increasing use of big data and analytics, artificial intelligence, Internet of Things (IoT), which would lead to greater demand for data storage facilities. The REIT has gained by 5.17% within the last month.
Safehold Inc. (NYSE: SAFE)
Safehold revolutionized real estate ownership and value by separating land from the building. The company owns, manages, and capitalizes ground leases and provides a better alternative for owners to unlock the value of the land beneath their buildings. Safehold is managed by its largest shareholder, iStar Inc, and has a market capitalization of $4.2bn. The REIT has returned 15.845 in the last three months.
Federal Realty (NYSE: FRT)
Federal Realty Investment Trust a portfolio of retail-based properties and mixed-use developments. The REIT has struggled recently due to the closure of malls because of the pandemic. The rental collection rate slumped by as much as 50%. However, the company has been able to remain profitable, posting an income of $188.5m. Rent collection rates have also improved to 85%. Shares of Federal Realty has gained 14.85% in the last three months
W.P. Carey (NYSE: WPC)
W.P. Carey invests in high-quality commercial properties, which include warehouses, office buildings, retail shops, and self-storage properties. The company has a market capitalization of $11.9bn. Its properties are net-leased, which implies that tenants are responsible for the properties' operating costs. The company has a very high rent collection rate, its worst month being May 2020 with 96% rental collection. Shares of the REIT have appreciated by 4.6% within the last month.
UDR, Inc (NYSE: UDR).
UDR, Inc. is a $12bn REIT that invests in apartment communities. Headquartered in Colorado, the company has interests in 148 apartment communities in targeted U.S. markets. As of 2019, UDR had interests in 52,070 apartment homes, plus 658 others under development. The REIT has risen by 13.64% in the last three months.
Essex Property Trust Inc. (NYSE: ESS)
Essex Property Trust, Inc. invests in multifamily residential properties on the West Coast. The REIT has a market capitalization of $17.71bn. Essex Property Trust has ownership interests in 246 apartment communities with 60,000 apartment homes, including six other properties under various stages of development. The shares of the REIT have risen by 9.86% in the last three months.
STAG Industrial Inc (NYSE: STAG)
STAG Industrial focuses on the acquisition and management of single-tenant industrial properties in the United States. The company has a strong tenant base, which includes Amazon (its biggest customer), Ford Motors, and the United States' General Services Administration. The depth of its client base is the reason for its high rate of rental return, which stood at 98.2% as of Q3 2020. The REIT has risen by 5.6% in the last month.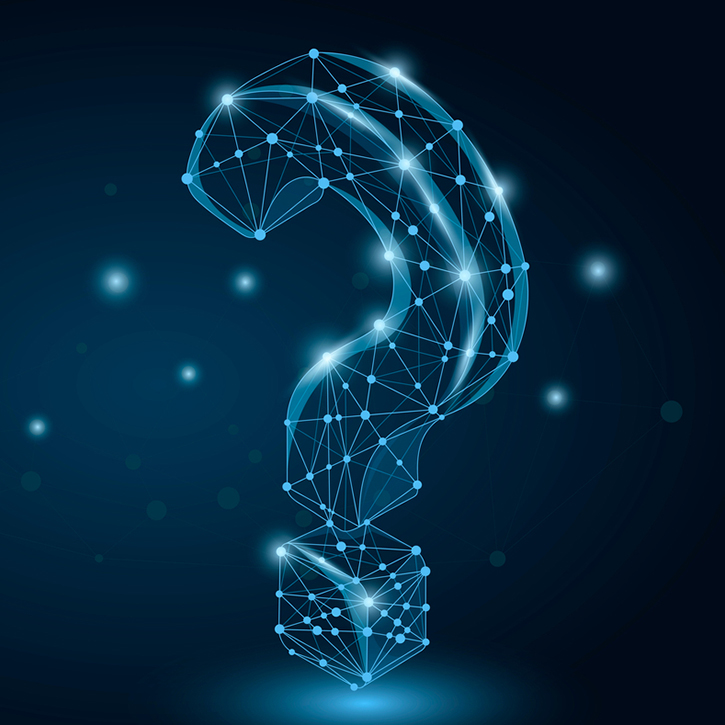 Expert tip on investing in REIT stocks
When investing in REITs, look out for growth in earnings from higher occupancy rates and increasing rents, lower costs, and new business opportunities. It's also expedient that you research the assets in the company's portfolio, as well as the management team that oversees these properties' management.
Why invest in REIT stocks?
REITs historically have delivered competitive total returns based on high, steady dividend income and long-term capital appreciation. Their comparatively low correlation with other assets also makes them an excellent portfolio diversifier that can reduce overall portfolio risk and increase returns.
Frequently Asked Questions
Equinix Inc is a good one.

Low-interest rates in mortgages, coupled with the increase in the prices of related commodities such as wood, do not make the REIT industry a good investment now.

Prologis is in a great financial shape.

Anybody of legal age can invest in REIT stocks.

Equinix Inc. is good for beginners.

It allows individuals to invest in the real estate industry at a low cost and without having to own the property.