The world is going through unprecedented economic turmoil. The pandemic has affected all kinds of people from every aspect of life. The healthcare sector has been in sharp focus since the beginning of the pandemic.
Therefore, the pharmaceutical sector has a higher probability of providing a substantial gain throughout 2021. The world economy is moving and shifting, with the pharmaceutical/biotech industry becoming a core part of the healthcare sector. That's why pharmaceutical stocks are in great demand.
This article will provide deep insights into some of the best pharmaceutical stocks for 2021 that are considered the best value for money.
What Are Pharmaceutical Stocks?
The pharmaceutical industry concerns the research, development, and the marketing of medicines and drugs for the healthcare market. It comprises the organizations that hold such rights for medication and drugs.
The most important aspect of this industry is that regardless of whatever the global situation is currently in, these stocks will always be valuable. The companies or organizations in this industry are always in business. For example, during the pandemic, where countless businesses have fallen, the pharmaceutical companies were the frontline resistance.
They supplied medicines and medical equipment, which led to increased share pricea and value for pharmaceutical stocks. But if you are an investor, you cannot merely purchase any stock that seems lucrative to you. Various criteria help us to identify the potential value for money stocks. Generally, it takes years to develop medicine or drugs that make it time-consuming as well as expensive.
For an investor, this means that it will take a long time to know if the medicine being developed by the company will pay off or not. In the meantime, the market will surely change.
That's why it's crucial to know the best pharmaceutical stocks for 2021. The best stocks will have the highest market capitalizations, dividend yield percentages, overall stock value, and fastest growth.
How to Trade and Invest in Pharmaceutical Stocks?
1
Open a Trading Account
First, by clicking on the new account option, you have to open a trading account with a broker. After that, you should fill a form containing your name, email address, physical address, occupation, experience, etc.
2
Choose Pharmaceutical Stocks
You can see a list of trading assets on the trading platform after opening the account. Therefore, from the list, you can choose pharmaceutical stocks. Based on a credible trading strategy, fund your account through the deposit method available and evaluate the price.
3
Place Your Trade
It is time to make the trade after having the required pharmaceutical stock. You can take both buy and sell positions in an asset in CFD trading. Therefore, make sure that a risk management system is maintained and the position is available.
Where Can I Trade Pharmaceutical Stocks?
Pharmaceutical stock trading requires a friendly trading environment at a low cost. Identifying a well-regulated broker with these facilities is challenging for traders. Therefore, below, we will see three kinds of brokers from where you can begin trading.
A good broker maintains its operation and costs visible and transparent. With a direct deposit and withdrawal process, they concentrate on providing accurate prices. Besides, they also provide educational support so that traders can stay successful in the market.
Finally, a good broker should provide a critical support service for customers. Most brokers currently offer email, social media, phone numbers, and email support, but live chat is the most used service.

We've shortlisted the best pharmaceutical stocks to buy in 2021 and you can start trading them in our recommended brokers by clicking on the buttons of the following table.
Best Pharmaceutical Stocks to Buy in 2021
We have prepared the following list of the best 10 Pharmaceutical Stocks to trade because of their market size, historical performance, and enhancing products.
Pfizer [PFE]
Bristol Myers Squibb [BMS]
Johnson & Johnson [J&J]
Gilead Sciences [GILD]
GlaxoSmithKline [GSK]
AbbVie (ABBV)
Supernus Pharmaceuticals Inc (SUPN)
Amneal Pharmaceuticals Inc (AMRX)
Novartis (NVS)
Horizon Therapeutics PLC (HZNP)
Pfizer [PFE]
Pfizer's sales decreased in 2019 by 4%, with earnings vaulting 46% higher. Moreover, in 2019, Pfizer split off its consumer healthcare unit into a joint venture with GlaxoSmithKline.
The company has a solid foundation for its existing and upcoming products. Their forthcoming products include pneumococcal vaccine and chronic pain drug "tanezumab" that are considered to hold great promise.
Moreover, their most triumphant achievement is their COVID-19 vaccine that is being used worldwide. In the dark times of the pandemic, they have brought the light of hope with a vaccine along with some other notable organizations around the world.
Bristol Myers Squibb [BMS]
In 2019, Bristol Myers Squibb's sales soared 16 percent, with earnings down 30 percent due to its purchase of Celgene. But three effective cancer drugs Revlimid, Pomalyst, and Abraxane gave them this contract.
The company already has many big winners, including blood thinner Eliquis and cancer drug Opdivo, which are likely to be among the five highest sellers in the world within the next few years.
Johnson & Johnson [J&J]
J&J has medicines to drive future growth, including Stelara and Tremfya immunology drugs and Darzalex, a prostate cancer medication. J&J is also developing a COVID-19 vaccine, which has been confirmed to be effective against the coronavirus. This led to a positive impact on their market share and market value for their stocks.
Gilead Sciences [GILD]
The majority of the pharmaceutical companies mostly disregard GILD's concentration in developing antibiotic resistance against diseases. In the run for a COVID-19 vaccine, it was a key candidate. Their development has positively impacted their market value for shares drastically. The vaccine news alone has increased their stock prive by 5%, and stock market experts forecast further rises. GILD's market capitalization is around $94.5 billion, and the dividend yield is 3.71%.
GlaxoSmithKline [GSK]
GlaxoSmithKline is engaged in the manufacture and sale of vaccines, drugs, and other healthcare products. The broad range of activities makes it a reasonably stable pharmaceutical stock and helps diversify the risk profile oftraders and amplify the share price of GSK. Relatively low-risk inventories tend to draw long-term investment. Their market capitalization is around $105 billion, and the dividend yield is 4.42%.
AbbVie (ABBV)
In 2019, the annual sales of AbbVie grew by less than 2 percent, with earnings rising by 39 percent. After losing patent exclusivity in Europe, sales of its top-selling blockbuster treatment, Humira, are under threat.
In AbbVie's portfolio, you will find many progressing medicines, including Imbruvica and Venclexta cancer drugs and Rinvoq and Skyrizi anti-inflammatory drugs. AbbVie has over 20 development programs that are in the 3rd phase of clinical trials.
Supernus Pharmaceuticals Inc (SUPN)
Supernus Pharmaceuticals inc. is a U.S based company that produces patented medication for various diseases and disorders of the central nervous system. The business announced the appointment of James Kelly as Chief Financial Officer (CFO) in early October, replacing Greg Patrick, who is retiring. Mr. Kelly worked most recently at Vanda Pharmaceuticals Inc. as CFO and Treasurer.
Amneal Pharmaceuticals Inc (AMRX)
Amneal Pharmaceuticals develops and markets, and distributes conventional and biosimilar pharmaceutical products. The company posted a net loss of $22.0 million as net revenues rose 37.3 percent in Q3 2020, which ended September 30, 2020. The net loss was a substantial improvement from the $363.4 million net loss posted in the year-ago era.
Novartis (NVS)
Novartis is one of the world's biggest pharmaceutical companies based on market capitalization, along with Pfizer. Its main goal is to manufacture prescription drugs globally for immunology, dermatology, and respiratory purposes.
Novartis enjoys a high-profit share price, consistent with the European practice of paying dividends to investors only once a year instead of periodically.
Horizon Therapeutics PLC (HZNP)
In Q3 2020, which ended September 30, 2020, the company said it achieved record results. Compared with the year-ago period, net income rose 1,506 percent on net sales growth of 89.7 percent. Sales development outpaced the increase in spending and investments, helping to raise net sales significantly.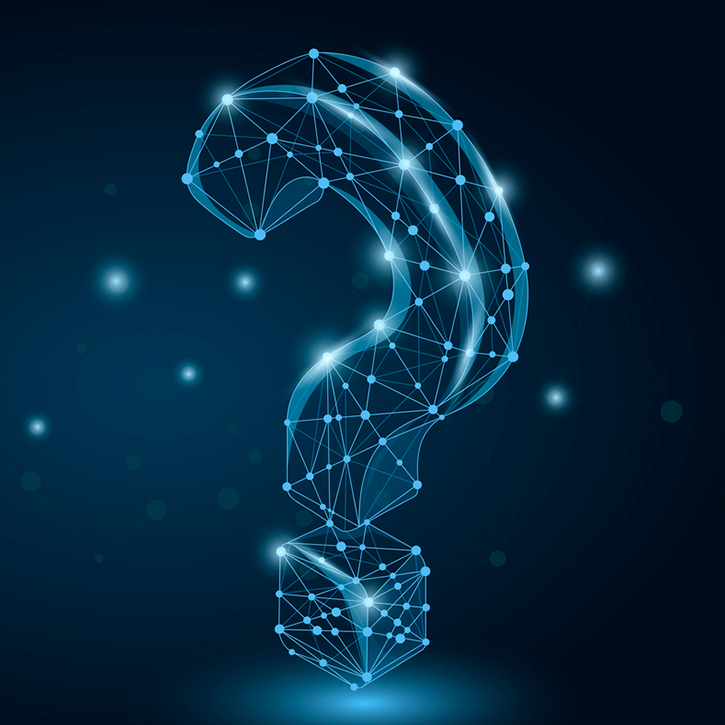 Expert Tip on Investing in Pharmaceutical Stocks
Generally, before investing in a trading instrument, an investor should concentrate on its trading target. Therefore, they should acquire comprehensive business and trading instrument information. You should focus on explanations for adjustments in costs, pacing, and the amount you've spent. Mostly, the strongest tip that comes from experience is awareness.
Why Invest in Pharmaceutical Stocks?
The market has increased in value, especially after many organizations have announced development of a COVID-19 vaccine. A number of these organizations have seen positive results, and as a result, many investors are looking forward to investing and increasing the market value further. For example, the SPDR S&P Pharmaceuticals ETF (exchange-traded fund) has brought a significantly higher ROI than the S&P 500 index.
Frequently Asked Questions
The number one pharmaceutical stock depends on the trader's needs and expectations and his/her requirements from the market.

Based on the current global scenario, pharmaceutical stocks have an optimal chance of providing a profit.

Both retail investors and Wall Street are interested in pharmaceutical stocks.

Generally, it depends on the investor. If he/she is willing to do market research and analysis, then there is an excellent chance to make profits - even for beginners.

The global pharma spending may hit $1.5 trillion within 2023.