While there is no perfect metric to predict the ROI of an investment, the best performing stocks are those with the best percentage gains over a specified period of time.
The shares of these companies have an excellent probability of providing future healthy gains. Despite the pandemic, many stocks are up in value, some even recording all-time highs. As a result, we have broken down the best performing stocks to trade in 2021.
What is the best performing stock?
There are many stocks performing well in the market. Overall, the stock market consists of many exchanges, brokers, hedge funds, and institutions that all buy or sell shares in individual companies. These can be via exchanges such as the NYSE or NASDAQ, which are two of the most famous exchanges in the world.
Each trading day, both buyers' and sellers' contribute to the volume and volatility for traders to capitalise on. Winners take their profits home while losers may or may not live to fight another day. Last year, Tesla was one of the best performing stocks, with Amazon not far behind.
What are the trading hours for best performing stock?
Trading hours may vary depending on the opening and closing hours of the exchange. The US stock market timings are 9:30 a.m. to 4 p.m. Eastern Time on weekdays that includes New York Stock Exchange (NYSE) and the Nasdaq Stock Market (Nasdaq). Much volatility is available in the initial hours where big institutions and traders take new positions and sell off the current ones.
Previously, it was only possible to access these stocks by visiting the exchange or calling a broker; however, now you can do the same from your home due to the popularity of online brokers. Traders from virtually all over the world can go long or short on their desired assets with a few milliseconds of latency.
Trading The Best Performing Stocks in 3 steps
1
Open a trading account
Go to the website of your favorite broker and click on the signup button. This will take you to the registration page, where you need to enter your credentials. Once finished, the broker should send you a confirmation email.
2
Make a deposit
Fund your account via various options that are present with the broker. There might be a minimum limit that you need to put in before you start trading.
3
Start trading
After your funds show up in your account, it's time to begin trading by putting in your first trade. Do not forget to journal your executions and use the free handy tools that your broker provides.
Where can I trade the best performing stocks?
The process of buying or selling an asset can be done via an exchange. Brokers offer you a direct link to instruments saving you the trouble of trading on your own. Tons of brokerages provide services to participants, and to keep you from the hassles of selecting one on your own, we have handpicked the top three.
We've shortlisted the best performing stocks to buy in 2021 and you can start trading them in our recommended brokers by clicking on the buttons of the following table.
Which is the best performing stock to trade?
The best performing stocks must be in your portfolio at all times as they always have good opportunities. Take a look at the top 10 best performing securities we have included in our list:
Netflix NFLX
Tesla TSLA
Apple AAPL
Amazon AMZN
Novavax NVAX
PayPal Holdings PYPL
Nio NIO
Nvidia NVDA
Boeing BA
Advanced Micro Devices AMD
Netflix NFLX
Netflix is one of the most famous online websites to watch a massive collection of movies and seasons. It has seen the most significant growth among many stocks over the past ten years. With the inception of paid subscription services, NFLX became one of the biggest streaming platforms, with a current market cap that hangs around $247.61 billion. The stock is volatile for beginners to invest in, and as it has a share value nearing $600, you may need a lot of capital. From may 2002 the overall trend is up, with various small dips up and down.
Tesla TSLA
The overall price change for the automaker in the year 2020 was 743%. Tesla is owned by Elon Musk, a famous billionaire and entrepreneur who has several other top companies. The current market cap for TSLA is $805.2 billion. Many day traders only trade TSLA using a single strategy as the stock provides enough volatility to benefit from. They utilize 1M, 2M, and 5M candles to spot little setups here and there. The stock has jumped from $60 to $800 since 2019.
Apple AAPL
Apple is the famous manufacturer of iPhone, iPad, Mac, and many more top products. The company introduces new models each year and keeps on adding more items to its portfolio. It has a massive market cap of $2.28 trillion. Despite the significant number of traders, net value, and everything, the stock is still favorable to trade for fewer equity participants. If the company decides to add support to cryptocurrencies, it may see a massive surge in its value. Like other companies, Apple is also on the rise over the past years.
Amazon AMZN
Owned by the famous billionaire Jeff Bezos, who just retired as the CEO, Amazon is a global marketplace with a $1.66 trillion market cap just behind Apple. The company doesn't hold small in numbers just there as a single share in the company will cost you around $3000. Trading amazon is not for the faint-hearted as the immense value of shares and participants can cause wild swings to add or drop a few hundred bucks within a day. Owning a few hundred shares back in IPO would have made you rich by today.
Novavax NVAX
Novavax is one of the famous Covid-19 vaccine stocks with a market cap of $20.11 billion. It was one of the best companies to hold last year with gains of 2730%, but that is just the tip of the iceberg. Over the next couple of months, it could add to its significant share as its vaccine gets regulated and distributed in the US. News of a potential vaccine under development did make NVAX jump up and down, with the most significant gains from 26 Jan 2021 to 1 Feb 2021.
PayPal Holdings PYPL
PayPal provides easy solutions to send and receive money to friends, family, and business partners. The company stands at a market cap of $332.85 billion with an overall price change of 117% for the year 2020. PYPL is trading above its 200 periods moving average and the VWAP for most time frames, supporting the current uptrend. It is priced higher over its intrinsic value; however, the bright future the stock has regarding cryptos makes it a good stock to buy.
Nio NIO
The Chinese electric vehicle manufacturer has an incredible year in terms of financial value. Nio has a market cap of $98.84 billion and a share value that averages around $55. The stock may be ready to reach new highs as there is a chance that the company might be entering US markets shortly. Some investors regard the upward momentum of the automaker as short term with a sell-off expected sooner.
Nvidia NVDA
Nvidia is one of the industry leaders in developing graphic cards both for desktops and laptops. It has a market cap of $353.16 billion. The company recently introduced its lineup of RTX 3000 series cards, which gives substantial performance upgrades over its predecessor 2000. Share values are indeed set to grow as it develops new and more powerful hardware for gamers. NVDA has new rivals to face off as AMD and Intel are introducing their own set of cards and chips. For the coming years, the stocks of all three will surely grow to new highs.
Boeing BA
Founded in 1916, Boeing is one the leading American aircraft, rockets, satellites, and communication equipment manufacturers. At the start of the pandemic in early 2020, the company did see a huge fall in share prices as air travel halted. The company recovered a lot but BA is still an undervalued asset that could see much more performance gains.
Advanced Micro Devices AMD
AMD faces both NVIDIA in GPU and Intel in fighting for a dominant CPU market share. The company recently introduced its top of the line graphics and processing units that rivaled top competitors. It has a market cap of $110.12 billion. The stock might be going for a massive breakout as it cuts deals with Samsung and continues to improves on its current products. Technical traders can day trade and scalp the stock easily using the 200 periods moving average, highs, and lows of the previous day and 20-period moving average as support and resistance.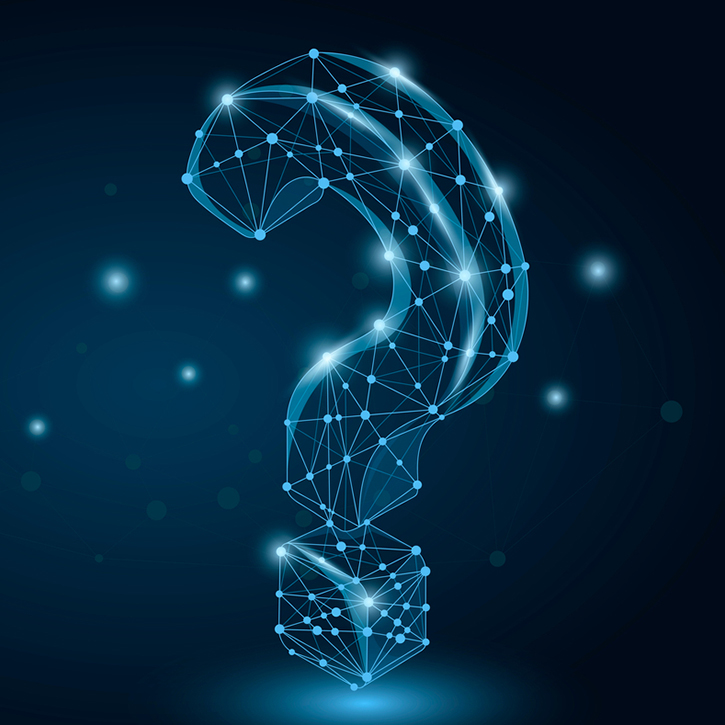 Expert tip on investing in best performing stocks
Analyzing the market on its own ideas is extremely necessary. You may research the company's earnings and other numerical figures but do not get confused by what others have to say. Remember, everyone has their own analysis and techniques to analyze the markets, which may differ from yours. Traders may mess up their psychology due to indecision.
Why trade the best performing stocks?
The stock markets present many benefits for a trader who wants to make comfortable and significant gains over a successive period. Unlike get rich quick schemes, securities provide a constant growth that will make you a lot of money if you trade with a proper trading strategy. The best performing stocks are a sure way to make good gains. There are risks associated with trading, but with appropriate risk management, psychology, and strategy, you can surely win. Follow the best market participants to keep yourself motivated and only take advice from top mentors to be 10% winners.
Frequently Asked Questions
The forex market focuses on trading currencies, while the shares market is for trading stocks.

Yes, the best performing stocks are profitable.

Netflix is the most profitable.

AMD is the safest to trade.

Yes, best performing stocks are a good investment for beginners.

No, they are traded when the respective exchanges are open.