Penny stocks can often generate substantial returns rapidly, which, to some investors, is the perfect vehicle for instant gratification. And it's because of this that these extremely low-priced company shares hold a reputation as a hotbed for speculators. However, that's not to say that all penny stocks are shoddy investments bereft of long-term value.
There are hidden gems among mountains of lousy businesses. And these gems have the potential to become valuable companies in the future but are just presently overlooked by the market. In this article, we name our top ten best penny stocks to invest in the year ahead.
What Are Penny Stocks?
Penny stocks are shares of companies trading in the market for less than $1, but that label can sometimes encompass those stocks below $5 as well. As mentioned, penny stocks are attractive for speculators, but it's not the sole reason why they are considered risky. In fact, the greater probability of loss comes from penny stocks' lack of transparency and, worse still, low liquidity.
Another thing to keep in mind about penny stocks is that some of them are traded over the counter instead of on major stock exchanges, and this is because of specific listing requirements. For instance, if a stock couldn't breach past $1 following 180 days, it could get delisted from an exchange.
Now, the point in buying penny stocks is to own shares of companies with solid fundamentals. Instead of speculating on short-term gyrations, investing in penny stocks is all about betting on the businesses' long-term performance.
How to Trade and Invest in Penny Stocks?
1
Choose a Broker
To start investing, you'd need a brokerage account to access the penny stocks you want to buy. In this first step, you need to figure out which broker will help you meet your investment objectives. And in deciding, you can compare each broker's fees (e.g., flat fees, or per trade), trading platforms, trading tools, and research capabilities.
2
Open Your Account and Get it Approved
Once you determine the broker you'll open an account with, the next thing you must do is accomplish all the requirements necessary to get your account approved. This may include your tax ID and other identity documents like a passport or driver's license. You may also need to provide details about your employment situation, income, and net worth.
3
Invest in the Penny Stock
After getting your account approved, the last step is to choose the penny stock you'll put your funds in. To do this, you must carefully analyze each company's performance by digging through financial reports and comparing key stats. Ultimately, you must gauge how the business is doing and where it's likely heading. And it's only when you're confident enough about your assessment that you should pull the trigger
Where Can I Trade Penny Stocks?
So, as touched on, a broker will be necessary to get you access to the companies that appeal to you most. A no-frills online brokerage account is the most convenient and cost-effective solution when contrasted to all the other possible options of gaining exposure to penny stocks.
And a large part of this is due to a current trend among brokers to reduce their trading costs to virtually zero, making trading accessible to almost everyone.
Top 10 Penny Stocks to Trade
Here are our top 10 best penny stocks to invest in 2021:
Xiaomi Corporation
Sundial Growers Inc.
Transocean Ltd.
Nokia
Mizuho Financial Group
AmBev
Banco Santander
MediPharm Labs
CaixaBank
Gem Diamonds
Xiaomi Corporation
Xiaomi is a Chinese electronics company that also operates in other business segments like hardware, software, and internet services. But it is perhaps most known for its smartphone and fitness band products. The company has a fairly stable business with expanding revenues since 2017; its manpower also grew to 20,881.
Xiaomi's stock is listed on NYSE and had a stellar 2020 that pushed its price from $1.44 to $4.26. It currently trades at $3.69.
Sundial Growers Inc.
Sundial Growers is a Canada-headquartered cannabis producer and supplier for the adult-use market. It offers its products under these brands: Top Leaf, Sundial Cannabis, Palmetto, and Grasslands.
Sundial Growers is listed in NASDAQ. It IPOed for $13 a share in 2019 but has seen a significant price reduction since. The stock's latest close is $2.08, as of writing. The company is expected to turn its lack of profitability around as it enters the U.S. market following the potential legalization of marijuana at the federal level.
Transocean Ltd.
Transocean Ltd. is a Steinhausen, Switzerland-based company that provides offshore contract drilling services for oil and gas wells, serving integrated oil companies, government-owned or government-controlled oil companies, and other independent oil companies worldwide.
The company is listed on NYSE and used to trade north of $100, but recent years have not been very kind to its stock price. It only trades now at $3.54.
But its increasing order backlog could help add some gains to the stock this year with $7.8 billion as of February 12, which is slightly lower than its October 14 figure at $8.2 billion.
NOKIA
Nokia is another company that can improve its share price this year with its shift to 5G. Nokia's latest close is $4.17, but there was one instance in late January when the price reached a high of $9.79.
The once-dominant phone maker has secured contracts to build 5G networks in Belgium and Taiwan in Q3. And it also partnered in February with a Brazilian research group CPQD to develop 5G ORAN solutions.
Mizuho Financial Group
Mizuho Financial Group is a Japanese banking holding company that engages in banking, trust, securities, and other financial services businesses. Mizuho holds assets worth more than $1.8 trillion through its control of Mizuho Bank and its subsidiaries.
The company pays a dividend of $0.11/share per year and plans to accomplish full-year dividends for FY 2021 despite its business negatively affected by the pandemic. Mizuho was upgraded to a buy rating by Zacks Investment Research on February 9. The stock's most recent close is $2.98.
AmBev
AmBev is a Brazilian brewing company and operates in 14 countries across the Americas. It produces, distributes, and sells beer, draft beer, carbonated drinks, other non-alcoholic beverages, malt, and food products. AmBev is the exclusive bottler and distributor of Pepsi CSD products in Brazil.
The company's business was severely impacted by the coronavirus pandemic and the rise of cannabis-infused drinks. But the company plans to make a comeback as it already made changes to adapt to its present challenges.
AmBev's is listed on the NYSE and trades for $2.79 a share.
Banco Santander
Banco Santander is a Spain-headquartered multinational financial services company. Through its subsidiaries, it provides different retail and commercial banking products to and services to individuals and small, medium, and large-sized companies worldwide.
Like AmBev and Mizuho, much of the investment merit for Banco Santander is in its dividend yields. After suspending its dividend policy for 2020 following ECB recommendations, the Spanish bank looks to restore a payout of 40-50% of the underlying profit, in cash, in the medium term."
The NYSE-listed stock presently trades at $3.41.
MediPharm Labs
MediPharm Labs is the first penny stock on this list that trades on the OTC market. This company is a producer and seller of pharmaceutical-grade cannabis oil products and their derivatives for the Canadian market.
Analysts have been eyeing a $1 price target for this stock, especially since the weed industry is expected to grow in 2021. The stock is already up 34% from the start of the year and its $0.57 share price puts its market cap at $78 million.
CaixaBank
CaixaBank is the other Spanish bank on this list. CaixaBank offers retail, corporate, institutional banking, cash management, asset management, market services, insurance, and other products and services to clients in Spain and internationally.
The company's stock is traded off-exchange and is currently worth $0.91 a share. Analysts have rated CaixaBank as a buy, with price targets as high as $2.71.
Gem Diamonds
Gem Diamonds is a diamond producer and has diamond mining operations in Lesotho and Botswana. This British-based company's revenue in the past 12 consecutive months is $160 million.
Its stock price is up nearly 13% from January's opening price and currently trades at $0.73 a share, putting its market cap at $95.66 million.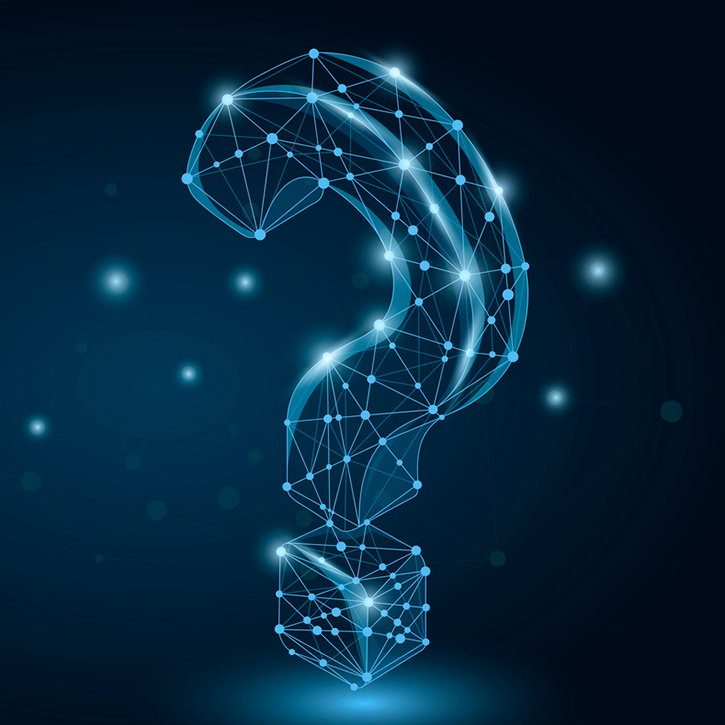 Expert Tip on Investing In Penny Stocks
Perhaps the best thing to keep in mind when you're about to purchase penny stocks is not to mistake a cheap price for great value. Many investors are drawn to penny stocks because of the affordable price. And they also buy into "success stories" and company management promises without a solid business substantiating the true worth of the shares they purchased. Companies need to increase their intrinsic value for you to see a good return on your investment. If the business is not growing, it's perhaps not worth your time and money.
Why Invest In Penny Stocks?
The number one reason why investors put money in penny stocks is to have the opportunity of making exponential returns. If a business does take off (fundamentals are aligned and all) and becomes a winner eventually, getting in at a "ground floor" price level is as sweet as it gets -- it's like buying Bitcoin in 2010.
Of course, such opportunities are extremely rare. You can possibly get a respectable yield off your penny stock investment if you invested in an excellent business that continues to grow year in and year out. Still, most of them are busts, so you should always be realistic with your expectations and do your due diligence before risking your money.
Frequently Asked Questions
In terms of profits, market cap, and recent performance, the number one penny stock is Xiaomi Corp.

It depends on the company. For instance, certain industries are expected to rise in 2021, like cannabis and 5G, which could boost companies involved in that space.

Based on the trailing twelve months, Xiaomi generated $205 billion in revenue and converted $10 billion into profits. It also has $63 billion in cash and cash equivalents in 2019.

Apart from retail investors who engage in speculative trading, other penny stock traders include hedge funds, corporate insiders, market makers, and corporate insiders.

No. Investing in penny shares is best suited for those who have experience and have a good understanding of the market.

Penny stocks are popular because of their cheap price and high potential return.

No. Penny stocks are usually traded during market hours.