2021 is the Chinese year of the OX, during this year, the Chinese believe that great rewards will be bestowed upon those who work hard. As a financial investor/trader, you most certainly work hard and, therefore, this auspicious year promises good returns.
However, you need to work with the right broker. So, we'll be exploring some of the best low-cost brokerage firms that you should consider this year.
What Is A Broker?
When you jump into the financial trading bandwagon, the very first entity to interact with will be the broker.
Through the broker, you can open an online brokerage account to trade diverse financial instruments, including currencies, stocks, ETFs, mutual funds, bonds, commodities like gold and oil, and others.
Most low-cost brokers allow you to open a trading account with minimal funds. Some low-cost brokerages will even let you open a free account where no minimum balance is required.
3 Ways You Can Benefit from A Low-Cost Brokerage
Matching your trading and investment style with the right low-cost broker will benefit you in more ways than you can imagine.
3 major ways in which you stand to benefit include:
Lower transaction costs-- irrespective of your trading strategy, you will always be subject to transaction charges. For every trade you open, you can expect to pay for the service provided. Naturally, you should go for a broker with the most favorable rates. Low-cost brokerages are your best bet for affordable trading.
Easy transactions-- when working with a good broker, there will be no hassles when depositing your capital or when withdrawing your earnings. Good brokers do not unnecessarily complicate things-- their goal is to facilitate trading by making all processes easy, speedy, and smooth.
User-friendly trading platform-- The best brokers have stable platforms whose user interface is easy to navigate and operate. The platform may also come with additional perks such as technical and charting tools and a free news feed.
Our Picks for The Best Low-Cost Brokerage
If you are struggling to sift through all the brokerage options out there or just want the reassurance of a second opinion, maybe our list of good online brokers might help. Check it out below.
How Do Low-Cost Brokerages Work?
Working with an online broker is relatively easy. You simply register for an account, and once registration is complete, you are free to deposit your initial investment capital and start trading.
Some brokers give you the option of opening a margin account or a cash account.
Margin accounts are like credit cards. They let you trade more assets than the money in your account would allow you to. The beauty of using a margin account is that it will magnify your gains. However, the downside is that your losses too will be magnified for each trade that goes wrong.
A cash account is akin to a debit card. It limits your trades to only the cash reserve in your account. Unlike a margin account, your gains won't be amplified. Similarly, any losses you incur won't be amplified. Therefore, people with minimal trading and investing experience had better stick to a cash account because it minimizes their losses.
3 Steps to Start Trading with A Low-Cost Brokerage?
1
Open a free trading account
For the best low-cost brokerage account, choose a broker based on their trading platforms, fees and commissions, technology and range of product offerings, account security, customer service, research, and education tools.
2
Make a deposit
Pay close attention to the required account minimum and then deposit money based on how much you are willing to invest/risk in the financial markets.
3
Start trading
Your broker is a venue through which you execute your trades. Therefore, once your account is fully set up and your initial investment capital has been deposited, you will be free to start actual trading.
What Are the Advantages of Using A Low-Cost Brokerage
When compared to traditional financial dealers and brokers, online trading platforms offer many benefits to investors.
Some of the advantages of opening a low-cost brokerage account include:
Straightforward dealings-- you no longer have to arrange purchases or sales through a traditional broker
Affordable trading-- the cost of trading through a low-cost brokerage is low; hence you can benefit from higher incomes from your successful trades
More control over your trade-- online brokerages offer you absolute control over your investments
Round the clock trading-- you can trade from wherever you are through a PC or mobile devices, 24 hours a day, Monday to Friday
Faster trading-- online trade platforms are exceedingly fast. Opening up an account takes minutes, and the execution of trades is instantaneous
Real-time trading--the prices shown on the trading platform are on a real-time basis as brokers endeavor to give their clients the most up-to-the-minute prices.
Min. Deposit
$1
Exclusive promotion
0 Commissions and no deposit minimums
Registered with and regulated by SEC and FINRA
Pros:
0 Commissions and no deposit minimums
Registered with and regulated by SEC and FINRA
Min. Deposit
$250
Exclusive promotion
CFTC Regulated exchange based in the US
Trade around the clock, how you want, when you want
100% defined risk trades on Forex, Stock Index Futures and Commodities underlying markets
Pros:
CFTC Regulated exchange based in the US
Trade around the clock, how you want, when you want
100% defined risk trades on Forex, Stock Index Futures and Commodities underlying markets
Payment methods
ACH, Debit Card, Wire Transfer
Full regulations list:
CFTC
Trading on Nadex involves financial risk and may not be appropriate for all investors.
Min. Deposit
$50
Exclusive promotion
Access over 220 of the most popular company shares
Trade on spreads from 1 pt on UK shares
Go long or short on global top companies
Pros:
Access over 220 of the most popular company shares
Trade on spreads from 1 pt on UK shares
Go long or short on global top companies
Payment methods
Debit Card, Bank Wire, ACH, Credit Card, PayPal
Full regulations list:
NFA, CFTC, FCA, FSA, IIROC, CIMA, FFA Japan, MAS, SFC of Hong Kong
CFDs are complex instruments and come with a high risk of losing money rapidly due to leverage. 74% of retail investor accounts lose money when trading CFDs with this provider. You should consider whether you understand how CFDs work and whether you can afford to take the high risk of losing your money.
What Are the Disadvantages of Using A Low-Cost Brokerage
Trading is not entirely free-- even for brokers who claim to charge zero commissions, you still have to pay for services rendered. You should check to see what brokerage fees are charged as well as any other managerial and advisory fees payable.
The risk in your hands-- online brokers give you total control over your investments. This means that it's upon you to institute the appropriate risk management protocols.
It's easy to get carried away-- since trading happens with a mere push of a button, it is so easy to make poor investment choices. This is especially true when a trader begins to get emotional about movements in the market.
Online trading is entirely internet-dependent-- without good internet connectivity, you cannot trade effectively.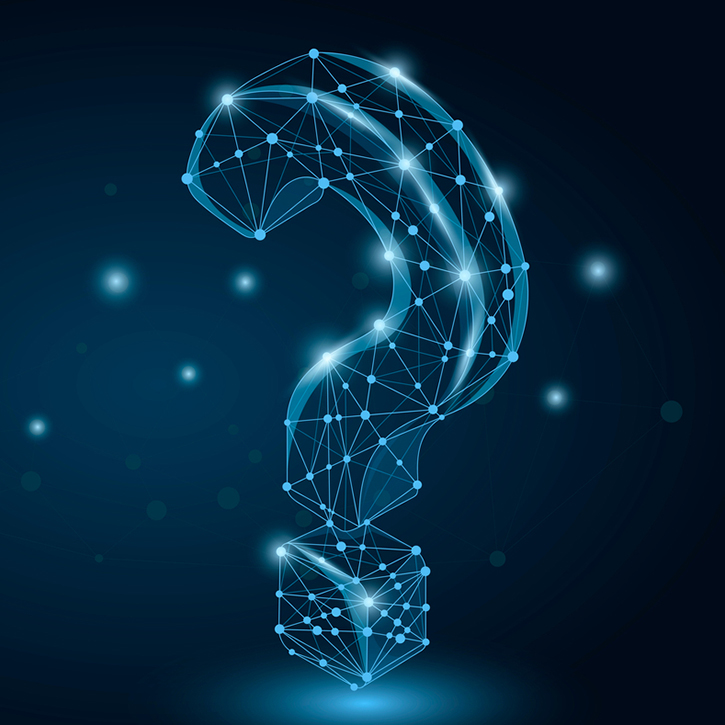 Expert Tip on Selecting the Best Low-Cost Brokerage
A good broker should optimize your ability to execute trades. Therefore, as much as you are looking for value through low-cost brokerage, you must go for brokers who assist your decision-making and growth as an investor. In addition to offering you the right cutting-edge tools and indicators, a good broker also provides quality data, educational tools, and research materials. You must also not overlook the quality of customer support. Despite being a low-cost service provider, your broker ought to include easily-accessible and helpful customer support. The customer support should ideally be accessible 24/7 via phone, email, and/or chat.
How to Choose the Best Low-Cost Brokerage?
Competition among online brokerages is at its fiercest. This means that there never has been a better time to open a low-cost brokerage account like now.
Of course, account minimums, commissions, and fees are some of the criteria upon which your decisions for an online broker should be based. However, below are some additional factors worth considering when evaluating investment brokers.
Is the Broker Regulated?
One essential characteristic that your broker must demonstrate is a high-level of security. You shouldn't hand over your hard-earned money to somebody without verifying their legitimacy claims.
Fortunately, it isn't that hard to check the credibility of a financial broker. Most countries have regulatory agencies which list all authorized brokers. Choosing regulated brokers helps you escape fraudsters who might be out to steal your investment. For instance, an investor in the UK should go for FCA-regulated financial brokers.
What Fees and Charges Apply?
To maximize your returns, you should endeavor to keep the cost of trading at its least possible minimum.
Opening and using an online brokerage account comes with several associated costs of trading. Thus, make a thorough comparison of different brokers and pick one whose business costs are favorable to your trading.
What Payment Methods Are Accepted?
Most brokers make it possible for investors to deposit and withdraw funds through bank transfers. However, that shouldn't be your only option; a good broker should have a broad array of payment options so that you can pick one that's most convenient for you.
What Are the Available Assets to Trade?
A brokerage's primary goal is to facilitate the analysis and trading of diverse financial products like stock, forex, cryptos, ETFs, bonds, commodities, and more. Therefore, you ought to pick a broker who provides access to the financial markets you wish to invest in.
Is There A Demo Account?
A demo account helps traders learn such basic things as placing orders and configuring technical indicators as well as advanced things such as strategy development and execution. Go for a broker who offers an easy-to-access demo account.
What Is the Account Minimum?
Some brokers make it so that no account minimums are required. This makes it relatively easy to open and fund an account.
Nevertheless, not all brokers offer this perk of zero account minimums. Some will require you to deposit and maintain a particular sum of money to facilitate trading.
What Educational Resources Are Available?
The success of your trading will depend greatly on how well you understand the securities you wish to trade. This can only be accomplished through good research and education. Your broker should therefore provide a way for you to conduct fundamental analysis on various assets.
A full-service broker might be what you need if you have no time to study the markets. Nevertheless, no matter what brokerage option you choose, be sure to pick one that has tons of educational and research tools.
Is There Help and Support Available?
Investors need to have reliable access to technical and administrative support for their trades. Your brokers' platforms should make it easy for you to contact support directly via chat, email, or phone.
Is There A Mobile Platform or App?
Good brokers make it easy for their clients to access their holdings and overall trade portfolio via mobile applications. Nevertheless, you must verify the quality of the app. There's no point in a broker creating a mobile app if they are complicated and difficult for the client to benefit fully.
The mobile app should have an easy-to-navigate interface that lets you find everything you need fast and responsively.
Frequently Asked Questions
The best low-cost brokerages do not charge commissions, and they have no account minimums either.

Transparency is a key thing that a beginner should look for in a low-cost broker. You shouldn't have to keep guessing what the broker does with your investment and whether it is in your best interests. Therefore, pick a broker who is reliable, honest, and has a good reputation.

In addition to the order execution tools that allow you to buy and sell assets, a low-cost brokerage should also provide a news feed, fundamental research tools, charts, and technical analysis tools, as well as customer support.

Opening an account is easier than most people would presume. All you do is provide some information about yourself and have money to make an initial deposit. Your account will be up and ready to start trading in a matter of minutes.

Low-cost trading brokers run a business, and so they still need to make money. Revenue sources are many and more diverse than we can list here. However, clients should expect to pay some trading fees and a variety of other service charges.