A financial system is made up of a network of investing markets, which work separately, and in combination, to ensure the distribution of economic resources in a country and the rest of the world. Investing markets exist to satisfy the economic need of its actors and participants, which includes individuals, corporate organizations, and governments. Depending on the objective, these participants approach the investing market for mainly three reasons: to save, invest, or borrow money. In view of their importance, we have made a list of the best investing markets for 2021.
What is the investing market?
Investing markets are marketable financial assets and derivatives that market participants can publicly trade and invest in, according to their needs. These markets help to facilitate the distribution of resources across different asset classes while creating liquidity for businesses and entrepreneurs. Investing markets include various financial products, such as bonds, currencies, stocks, futures contracts, option contracts, exchange-traded funds, forward contracts, swap contracts, and certain commodities.
Investing markets exist to enable people/companies to raise money through bonds and debt instruments, save /invest money through equities, or raise new capital through IPO. Some individuals — Warren Buffet, for example — have amassed wealth investing in the various markets.
Since trust is the livewire of any investing market, government agencies and practitioner associations regulate the markets and the financial actors that participate in them. The regulators seek to promote fair and orderly markets in which traders can trade at prices that accurately reflect fundamental values without incurring excessive transaction costs.
What are the trading hours for the various investing markets?
Investing markets are traded at different times depending on their categorization and asset classes. Certain markets, such as equities, fixed instruments (bonds, mutual funds), exchange-traded funds, are traded on weekdays only — between 9:30 am to 4:30 pm New York Time for the U.S. markets. Commodities, such as Natural Gas and Crude Oil, are traded between Sundays and Fridays, while Cryptocurrencies are traded round the clock.
Trading the investing markets in 3 steps
1
Choose the investing market to trade
Each investing market is unique with its own set of principles, trade patterns, and cycles. Some investing markets, such as commodities, are more complex than others and, as such, require specialized knowledge. Others restrict your participation as you can only do so through licensed agents and brokers. While some (like cryptocurrencies) are very volatile, bonds are considered a safe-haven investment. Choose an investing market that appeals to you and study it thoroughly.
2
Open a trading account with the right broker
Each investing market has procedures through which you can open a trading account and participate in the market. While opening accounts in some investing markets (such as cryptocurrencies and mutual funds) are relatively easy, others (commodities) may be a bit tougher.
3
Start trading
Now, you can take action and start participating in the market. You can start by setting up small positions in the market and watch trends and investor sentiments. Ensure you understand the market you are trading. Some of the commodity markets are cyclical, while the Forex market reacts to short-term events. Equities, on the other hand, seem to favor a combination of fundamental and technical analysis. For the bond market, interest rates are key factors.
Where can I trade the various investing markets?
Owing to the improvement in technology and the availability of trading apps, it is now possible to participate in different investing markets via online brokers. Most brokerages allow you to participate in different markets at once. Based on accessibility to different investing markets, speed of trade execution, fees, and security, we have shortlisted our top 3 online brokers below.
Which is the best investing market to trade?
These are the best investing markets to trade in 2021 because of their high liquidity, stability, and potential for good returns.
Our top 10 investing markets to trade in 2021 include the following:
Individual stocks
Mutual funds
ETFs
Bonds
Bonds funds
Real estate
Commodities
Commodity funds
Cryptocurrencies
Forex
Individual stocks
This is, by far, the most popular investing market to the general public. Individual stocks allow investors to have part ownership of a company they invest in. This ownership comes through shares acquired by the investor. Individual shares are traded on exchanges such as Nasdaq and New York Stock Exchange. The total market capitalization of the US stock exchange is $50trn.
Stock mutual funds
A stock mutual fund is a carefully selected portfolio of stocks, which is traded as a single unit. Mutual funds are created by investment firms and banks and are managed by professionals. In some cases, the funds are created to mimic the composition of the popular market indexes, and those ones are called index funds.
Stock ETFs
An Exchange-traded fund (ETF) is like a mutual fund, but it is traded actively on the stock exchange just like stocks. Not actively managed by a professional, ETFs are often created to track the performance of a particular index. Stock ETFs allow retail investors to own a diversified portfolio of stocks with relatively small capital. The value of the U.S ETF market is over $5trn
Bonds
Bonds are fixed-income securities that are issued by governments and private corporations to raise capital to execute projects or achieve investment goals. The bond issuer raises capital by borrowing from the bondholder. The issue then makes regular fixed payments to bondholders at a fixed (or variable) interest rate for a specified period. The size of the US bond market is roughly $8trn.
Bonds funds
A bond fund is a fund that invests exclusively in debt securities. Also known as debt funds, this investing market invests primarily in bonds and mortgage-backed securities. Bond funds usually make periodic interest payments to investors based on realized capital appreciation. The value of the US bond fund market is over $100trn.
Real estate
This is perhaps the oldest investing market known to mankind. Real estate refers to landed properties such as land, water, animals, and physical assets such as buildings, roads, or utility systems. Other than owning physical assets, investors can also own real estate through Real Estate Investment Trust -REITs. The US real estate is valued at $16trn.
Commodities
Commodities are natural products processed from the earth in large quantities. They are raw materials used to manufacture food and products. They are of different types and qualities. Examples of commodities include Gold, cotton, corn, oil, gas, and wheat. Commodities are traded at global exchanges, such as the Chicago Mercantile Exchange (CME) Group, Intercontinental Exchange (ICE), and the New York Mercantile Exchange.
Commodity funds
A commodity fund is a fund that invests in a portfolio of commodities but is traded as a single unit. So, it allows investors to participate in the commodity market without directly trading the commodities. Commodity funds are often created to track a particular commodity index, such as the S&P GSCI, the Bloomberg Commodity Index (BCOM), and the Rogers International Commodity Index (RICI).
Cryptocurrencies
Cryptocurrencies are digital currency that facilitates financial transactions among holders. There are different types of cryptocurrencies which include bitcoin, Ethereum, dogecoin, and Bitcoin cash. Cryptocurrencies are not regarded as traditional financial assets by the mainstream financial system, though there is a growing level of acceptance in the general public. In the futures market, they are considered virtual commodities. The global market value of cryptocurrencies is difficult to estimate. However, the market cap of bitcoin alone is currently valued at $900bn.
Forex
The foreign exchange market is a global decentralized or over-the-counter market for the trading of currencies for a variety of reasons. It includes all aspects of buying, selling, and exchanging currencies at current or determined prices. In the Forex market, currencies are traded against each other in pairs — for example, USD/EUR. Traders can easily go long or short on a pair. Due to global trade, and commerce, forex markets are the largest and most liquid asset markets in the world.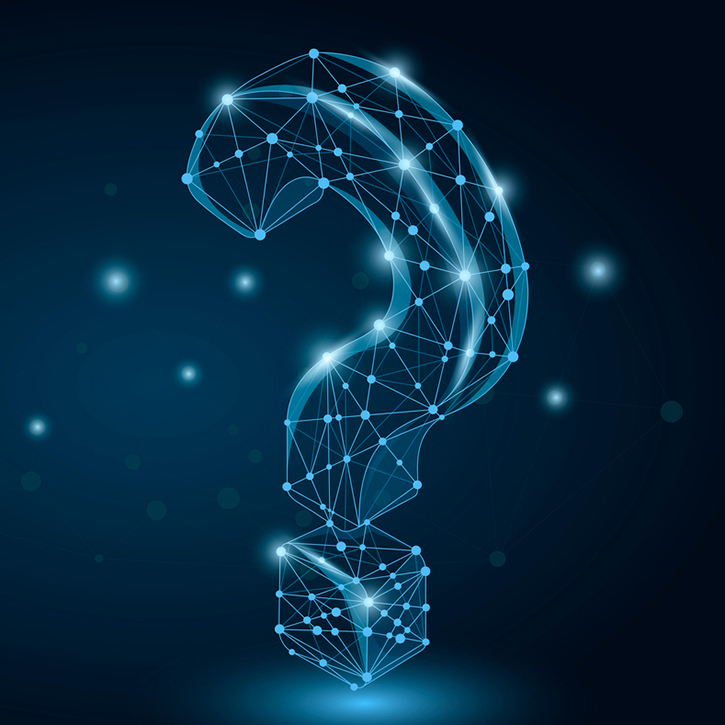 Expert tip on investing in the various investing markets
Before participating in any investing market, it is appropriate you understand everything about the market, including the cycles, seasonality, and other factors that move the market. Also, try to understand how the performance of a different investing market may affect your preferred market.
Why trade the various investing markets?
There are many reasons to trade any of the various investing markets. Investing in the markets allows you to put your free cash to great use: letting your money work hard for you. Also, it provides you with passive income in the form of dividends or interests, and there is a potential for capital growth.
It may be wise to invest in as many of the market as you can afford so as to spread your risks across different markets and increase the chances of making consistent returns.
Frequently Asked Questions
The major difference between investing markets is the type of assets and securities which are traded.

Yes, they are profitable.

The equity market offers the most returns over the long term.

Bonds, especially government bonds, are the safest investing market to trade because they are guaranteed by the government

Certain investing markets, such as stocks, real estate, and bonds are good for beginners. However, cryptocurrencies, forex, and commodities are not good for beginners

Only cryptocurrencies are traded 24/7. Other investing markets have their trading schedules.