The beauty of trading growth stocks is that you invest in firms offering active solutions to the different challenges that daily life brings.
Our world is constantly transitioning. Each day we hear of transformative innovations and technologies which promise to improve our lives, solve problems, and rewrite our future in more ways than we dare dream. Stocks from the companies behind such innovations could be the market darlings of many traders this year.
This year, several companies are poised to experience sustained growth and rapid increases in earnings and profits. Investing in such companies brings steady dividend streams for income investors and capital appreciation for growth investors.
This article takes you on an explorative journey as we delve into some of the best growth companies in the current market.
What Are Growth Stocks?
Growth investing focuses on making money from companies early in their business cycle. Let's compare growth vs. value investing to get some perspective.
Considering two investors—Investor X and Investor Y.
Investor X chooses to buy stocks from a bank that has been in business for the last 50 years. This bank used to be quite profitable, but it has been struggling to make money for the past 10 or so years. Consequently, the market is pessimistic about the company's prospects, so it gives it a low valuation.
On the other hand, Investor Y decides to invest in a tech company that offers revolutionary cloud solutions to enterprises. The company is young, having been around for a mere 3 years. Since many firms are using cloud solutions to power their business, the market is optimistic about its prospects. So, this tech company has a high valuation. This is what we call a growth investment.
Investor X is a classic value investor. You might think of such investors as fans of the rear-view mirror who look for opportunities based on a company's past successes.
Some folks refer to value investors as old-world investors because they buy cheap stock in "old world" companies hoping that the market will one day realize their worth. According to the value investor, the company stock is undervalued, so the share price doesn't fully reflect its profit potential.
Investor Y is a growth investor. This kind of investor buys or sells stocks based on the simple philosophy of betting on a company's future with minimal consideration of its past history.
Growth investing is all about making sensible predictions about the markets and the world in general-- and later investing in companies that are best suited to excel.
How to Trade and Invest in Growth Stocks?
1
Open a free account
No one has to be an expert investor to open a stock trading account. Simply find a reputable broker online and sign up for a trading account.
2
Make a Deposit
The number and types of shares you can buy depends on the amount of money in your account. The next step, therefore, should be to deposit enough money to fund your trades.
3
Start Trading
You can now take up different positions, long and short, in the stock market. Remember that you must be a smart investor. Unlike savings accounts, returns aren't guaranteed for stock trading accounts.
Where Can I Trade Growth Stocks?
Growth investing involves considerable risk. Your investments and income can go up. In the same breadth, things may go south, causing you to lose even the money you originally invested.
While this is in no way a recommendation to disinvest in growth stocks, it is a warning that you ought to be a smart investor.
One thing that smart investors do is pick the best broker to facilitate their trades. Signing up for a trading account is easy, but you should do some legwork to find the best broker for your stock trading needs.
When picking a broker, put some consideration into their trading fees, account minimums, trading platforms, built-in tools, and analytics, as well as education offered.
We've shortlisted the best growth stocks to buy in 2021 and you can start trading them in our recommended brokers by clicking on the buttons of the following table.
Top 10 Growth Stocks to Trade
Growth investors go for industries with rising tides capable of lifting all boats in that sector. Many times, however, stocks from fast-growing companies will be overvalued.
Thus, the growth investor ought to be comfortable paying up for a strong, promising business even if you don't get an exceptional buying price.
Here are some top companies experiencing significant growth in which you can invest:
Trade Desk
Roku, Inc.
Twilio Inc.
Wix.Com Ltd.
Viomi Technology Co Ltd.
Lizhi Inc.
Cadence Design Systems Inc.
Vuzix Corp.
Apple Inc.
Knowles Corp.
Trade Desk (NASDAQ: TTD)
Investors in Trade Desk have scored big in the face of strong growth in Connected TV. The revenue was 48% higher for the last quarter, and since brands are going to continue relying on automated ads, the company is well-placed for significant gains this year.
Roku, Inc (NASDAQ: ROKU)
Roku recently released its quarterly report, and its stock has since been rallying. The impressive revenue and growth rates posted by Roku were primarily fuelled by pandemic-induced lockdowns and increased online video streaming in the past year. And as more and more people switch from linear television to online streaming services, Ruko is set to have a great 2021.
Twilio Inc. (NYSE: TWLO)
Twilio shares have been on fire in recent months. Over the last twelve months, the company stock grew more than three-fold, pushing the market cap to almost $70 billion. The market is optimistic about Twilio, and if the recently released fourth-quarter results are anything to go by, the company is heading for even more growth in coming years.
Wix.Com Ltd. (NASDAQ: WIX)
The cloud-based web development solutions offered by Wix.com allow individuals and firms to easily create websites. The recently released fourth-quarter and full-year results indicate that Wix has had a great year. The accelerated digital transition precipitated by Covid-19 will continue to boost growth for the company through 2021 as well.
Viomi Technology Co Ltd. (NASDAQ: VIOT)
VIOT stock has grown to become one of the heavily traded stocks over the past few days. The company stock has risen to a daily trading average of about 407,000 shares to over 26 million shares being traded. Growth investors should, therefore, have their eye on VIOT stock this year.
Lizhi Inc. (NASDAQ: LIZI)
This china-based corporation is a leader in interactive audio entertainment. It has an array of audio products, including podcasts, that encourage users to indulge in a diversified, immersive audio entertainment experience. Some of its products have been launched in Mercedes Benz S-Class.
Cadence Design Systems Inc. (NASDAQ: CDNS)
Cadence, a leader in electronic design, rides upon far-reaching computation expertise spanning over 30 years. The company builds IP, software, and hardware that converts design concepts into seamless solutions through its Intelligent System Design strategy. Software from Cadence has wide applications in aerospace, 5G communications, health, industrial, and others.
Vuzix Corp. (NASDAQ: VUZI)
This New York-based tech company is a renowned supplier of Augmented Reality technologies. Additionally, with over 150 patents in its name, the company has a rich portfolio of other products, including smart glasses, wearables, and personal display computing devices. The firm also recently partnered with Verizon (NYSE: VZ) to create solutions for front-line medical workers.
Apple Inc. (NASDAQ: AAPL)
Shares of this manufacturer of personal computers, tablets, smartphones, wearables, and accessories have grown over three-fold in the last 3 years. The iPhone business particularly continues to remain stable, and newer hardware devices such as AirPods and Apple Watch have gained more customers in recent months. Therefore, this year could be promising for Apple, and growth investors should consider adding the stock to their portfolio.
Knowles Corp. (NYSE: KN)
This is one of the lesser-known growth stocks in the market. However, it has garnered substantial price increase over the last couple of months, making it something growth investors should look into. The company, Knowles, is a manufacturer of electronic components and is based in Illinois, USA.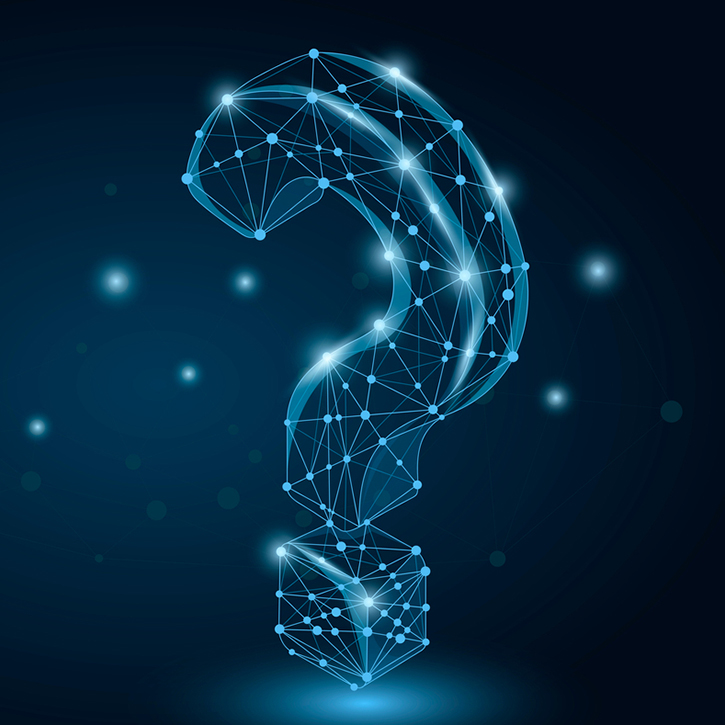 Expert Tip on Investing in Growth Stocks
When asked what he'd do if he had to restart his career all over again, Warren Buffet once said that he would look at all the companies in the stock market and read their financial reports before picking out the most promising ones. Warren's interview protested that there were just too many companies listed in the stock markets for him to read all of their financial reports. To this, Buffet said he'd "start with the A's!" Warren Buffet's comment might be a little difficult to apply since we only have a limited amount of time each day which we also have to share with our jobs, friends, and family. Nevertheless, the sentiment behind his words is this: approach the stock market with an open mind and very sharp eyes. Don't simply focus on a few stocks. Instead, try to build as wide a portfolio as you possibly can. As you do that, you also should carefully examine each investment opportunity that the stock market has to offer.
Why Invest in Growth Stocks?
A growth investor is always out in search of companies that are likely to grow. Profits come as the company's underlying business improves and the share prices go up.
The current macroeconomic trends favor growth investing. The historically low-interest rates in most parts of the world provide firms with quick access to capital—the lifeblood of fast-growing enterprises.
Even though growth stocks are a great investment right now, one shouldn't pursue an exclusively growth investing strategy. Mix it up with some value stocks to diversify your stock portfolio.
Frequently Asked Questions
Covid-19 did favor several companies, pushing them into growth mode. Market conditions particularly favored the growth of tech and pharmaceutical firms. Thus, some of the leading growth stocks can be found in these two sectors.

Buying growth stocks may deliver a favorable return on investment. However, remember that the challenge lies in accurately predicting a company's future growth.

When buying growth stocks, it's best to balance expected growth with a reasonable valuation. Seek out growth companies whose shares are priced to reflect their intrinsic value. And, don't settle for just one growth stock just because it's financially strong.

Any investor with a knack for predicting future growth and is ready to look past the expensive valuations of growth companies may trade growth stocks.

Growth investing is similar to all other investing strategies. The goal is to secure the best possible return on the money you invest. As such, beginners too can dabble in trading growth stocks.

Buying shares in companies that are growing at an above-than-average rate allows an investor to accumulate profits fast.

A good online broker will allow you to trade growth stock 24 hours a day from Monday to Friday.