Many energy stocks took a beating last year due to the coronavirus pandemic and the resultant government policies — lockdown and border closures — which weakened the demand for most energy products and also disrupted the supply chains. However things are gradually getting back to normal, and as we begin a new year, we can take a fresh look at the potential opportunities in the energy sector. So, in this post, we created a list of the Best energy stocks to buy in 2021.
What are energy stocks?
Energy stocks are stocks of companies whose businesses are related to the production and supply of energy — whether it's renewable or non-renewable energy. Uses of these energies range from powering up our vehicles and machinery, heating our homes, to cooking, lighting up our cities, and other great things we do with fuels and electricity.
The companies in this category include those that are involved in the exploration, mining, processing/refining, storage, transportation, and marketing/distribution of petroleum products, natural gas, coal, and other consumable fuels. They also include companies that produce electricity — with coal, natural gas, nuclear reactors, hydropower, wind, or solar — and those that distribute the electricity. Companies that supply oil and gas equipment or provide key services to the industry are also considered part of the energy sector.
Energy stocks can be classified into two:
The non-renewable energy stocks, which include companies in business related to petroleum products, natural gas, coal, and nuclear.
The renewable energy stocks, which include companies in business related to hydropower, solar power, and wind power.
It is important to note that energy stocks are affected by anything that affects the energy commodities, so anyone who wishes to trade these stocks should monitor what happens in the corresponding commodity market.
How to trade and invest in energy stocks?
1
Open a trading account
The first thing to do is to open a trading account with an online broker and fund it with the amount you want to start trading with. Choose your preferred broker and go to their website and fill their account-opening form, providing the required information. Next, upload your proof of identity and proof of address. When your account is approved, fund it with your trading capital.
2
Choose the energy stocks to trade
It is very important to pick the right energy stocks to buy. You won't like to buy a stock that has no prospect of going up, so you have to carefully select the energy stocks to buy using some predetermined criteria of your own. Your criteria for choosing stocks may be based on some information about the companies, such as improved earnings, new management, or new product and services; technical analysis; or both.
3
Place your trade order
Once you have picked the stocks to trade, you can go ahead and place your orders. With an online broker, placing a trade order is just a few clicks away since the broker provides you with an online trading platform with which to place your buy or sell orders anywhere you are. After buying your preferred stocks, you can monitor how they are performing on the same platform.
Where can I trade energy stocks
Energy stocks are traded on the stock exchanges, such as the New York Stock Exchange (NYSE) and the Nasdaq Exchange, and to buy stocks on the exchange, you need the services of a stockbroker. The stockbroker sends your trade orders to the exchange and settles the payment for stocks you buy.
You can trade with a full-service broker or a discount broker; it all depends on what you want. A discount broker charges less in trading commissions but does not offer any other services apart from sending your orders to the market, whereas a full-service broker will offer research and other services, which account for their higher fees.

We've shortlisted the best energy stocks to buy in 2021 and you can start trading them in our recommended brokers by clicking on the buttons of the following table.
Top 10 energy stocks to trade
These are the best energy stocks to trade in 2021; this is because they are undervalued and present good profit-making potentials. Top 10 under-valued shares to trade in 2021 include:
Chevron (NYSE: CVX)
ConocoPhillips (NYSE: COP)
Clearway Energy (NYSE: CWEN)
SolarEdge Technologies Inc (NASDAQ: SEDG)
Cheniere Energy Inc. (NYSE: LNG)
Total (NYSE: TOT)
ONEOK Inc. (NYSE: OKE)
First Solar (NASDAQ: FSLR)
Sunrun Inc (NASDAQ: RUN)
Valvoline Inc. (NYSE: VVV)
Chevron (NYSE: CVX)
Chevron provides administrative, financial management, and technology support for integrated petroleum operations, including mining operations, power generation, and energy services. The company is known for consistently paying higher dividends for 32 years.
Chevron's market capitalization is 177.124 billion, and the share price has been undervalued despite announcing, in July 2020, that it has agreed to acquire Noble Energy (NASDAQ: NBL) in an all-stock deal.
ConocoPhillips (NYSE: COP)
ConocoPhillips's business is in the exploration, production, transportation, and supply of crude oil, bitumen, natural gas, natural gas liquids, and liquefied natural gas on a worldwide basis.
With the acquisition of Concho Resources (CXO) in an all-stock deal valued at about $10 billion, ConocoPhillips's operations are set to expand going forward. Presently, the market capitalization is $58.506 billion.
Clearway Energy (NYSE: CWEN)
With a market capitalization of over $7 billion, Clearway Energy is one of the large operators of clean energy in the United States, generating over 4.7 gigawatts of wind, solar, and energy. Its share price has been gradually rising since April 2020 and is currently at $35 per share.
The company increased its dividend payout by 59% last year and is also investing in new projects to increase solar energy production.
SolarEdge Technologies Inc (NASDAQ: SEDG)
SolarEdge Technologies is an Israel-based, large-cap that engages in the development of smart energy technology. The company produces power optimizers, solar inverters, and monitoring systems for photovoltaic arrays. Its market capitalization is over $16 billion, making it one of the largest clean energy companies.
While the stock price may seem overpriced at $317, the upward potential is good, as it is just recovering from a pullback. It will make a good swing trade.
Cheniere Energy Inc. (NYSE: LNG)
Headquartered in Houston, Texas, Cheniere Energy Inc. is an energy company that engages in liquefied natural gas (LNG) related businesses. The company owns and operates LNG terminals and pipelines, and its market capitalization at the moment is $16.83 billion. The stock has recovered nicely from the selloff in September and October 2020 following the reported net loss in the third quarter of 2020.
Total (NYSE: TOT)
As oil prices pick up following the downturn caused by the coronavirus pandemic, the stocks of oil majors, like Total, also move along. Apart from that, Total has, over the years, added renewable power and electricity in its portfolio and plans to aggressively shift its business mix — it plans to increase its natural gas operations by 25% and triple the size of its solar business by 2030.
ONEOK Inc. (NYSE: OKE)
ONEOK Inc. is a US-based energy company that engages in the gathering, processing, storage, and transportation of natural gas. As with most energy companies, the stock is recovering well following a disastrous 2020, especially after it reported a 1% increase in net income and 14% gain in operating income year-over-year (YOY) for Q3 2020 ending September 30. With a nicely rising uptrend, the stock can make a good buy.
First Solar (NASDAQ: FSLR)
Based in the US, First Solar Inc. is a large-cap company that engages in the production, marketing, and distribution of photovoltaic solar power systems and solar modules with 25 years warranty. With over 25GW shipped worldwide over the years, net sales are expected to cross $1 billion in the fourth quarter of 2020, and the market capitalization is currently over $11.396 billion following a steady rise in the stock price.
Sunrun Inc (NASDAQ: RUN)
Sunrun Inc is a US-based, large-cap clean energy company that engages in the design, development, installation, and maintenance of residential solar energy systems. The business focuses on solar panel sales, storage systems, and financing. With about $17.267 billion in market capitalization, Sunrun Inc. is one of the largest clean energy companies. Its $1.7 billion net earning assets and 20% growth in the customer base has helped the stock to maintain a consistent uptrend.
Valvoline Inc. (NYSE: VVV)
Valvoline is in the business of producing and distributing engine and automotive maintenance products and services, including motor oil, brake fluid, antifreeze, grease products, and more. It operates via three segments — Quick Lubes, Core North America, and International — serving both the North American market and the rest of the world.
The company's market capitalization is $4.64 billion. In December 2020, the company announced that it would acquire 27 oil-change service stations from Car Wash Partners Inc.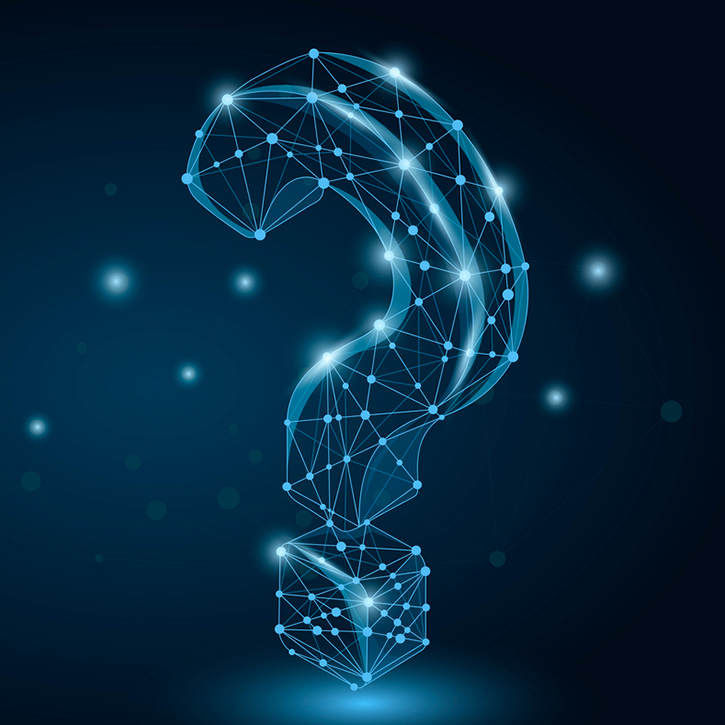 Expert tip on investing in energy stocks
As the coronavirus vaccine becomes increasingly available, the impact of the pandemic will be gradually mitigated, and flights and automobiles will operate with lower restrictions. So, energy stocks will likely continue with their recovery. However, with President Biden signing an executive order to rejoin the Paris agreement, the momentum, over the long term, will be with the stocks in the renewable energy category. Nevertheless, short-term traders can still benefit from the energy sector in general as the recovery from the pandemic continues. With the new stimulus package signed by President Biden, there will be more free dollars in circulation, and most of those free cash will end up in the stock market and drive stock prices higher.
Why invest in energy stocks?
With the availability of coronavirus vaccines, restrictions on movement will be eased, and the transportation sector, including automobiles and flights, which are among the major consumers of energy products and services, will pick, driving energy stocks along. However, be careful with companies in the non-renewable energy sector because President Biden is fully committed to the transition to green energy.
Frequently Asked Questions
There is no best energy stock; it all depends on your investment goal and holding period.

Yes, good energy stocks will benefit from the recovery from the coronavirus pandemic.

Many energy stocks are in good financial positions. Moreover, the market is very dynamic; the strongest today may not be the strongest tomorrow.

Anyone can invest in energy stock, provided the stocks fit their investment goal

Any stock, including energy stocks, can be a good investment for beginners if carefully selected.

The entire economy is powered by products and services offered by energy companies, so energy stocks should be popular.

No, the stock markets have opening and closing hours. Energy stocks can only be traded when the markets are open.