If you had the chance to go back in time knowing what you know now, would you invest in Amazon, Microsoft, IBM, Philip Morris International, and other successful companies at their inception? Of course!
Whether a company becomes a multi billion dollar corporation or not is at the mercy of various factors. Still, if history is to be trusted, great stock picks can have the most humble beginnings. Our guide highlights the best dollar stocks - the most inexpensive shares with the potential to be excellent stock picks, accompanied by reasons why they are the best.
What are Dollar Stocks?
As the name suggests, dollar stocks can be defined as company stocks that cost a dollar. However, this is a bit generalised. The more precise definition is "stocks that cost less than $5." In most cases, the definitions "dollar stocks" and "penny stocks" are used interchangeably.
Every stock exchange agency has rules on the minimum value the stock must have to be publicly listed. As such, in most cases, dollar stocks are small-cap stocks that don't meet the prescribed minimum value, hence, cannot be listed at more established stock exchanges. If company stocks are not listed on the stock exchange, how are they traded? Dollar stocks that don't meet the minimum threshold for being listed at established exchanges are traded through pink sheets, also known as over-the-counter markets (OTC).
OTC markets connect buyers with sellers with no intermediary. They are, therefore, more loosely regulated. Although the OTC markets lack liquidity, they tend to be more dynamic than the major stock exchanges.
How to trade and invest in dollar stocks?
1
Open a Trading Account
Open a trading account with a broker that provides dollar stocks as part of the tradable instruments. Activate the new account, deposit funds, and ensure the broker acknowledges the deposit.
2
Choose Dollar Stock
Make up your mind on whether to trade dollar stock CFDs or acquire them through the broker.
3
Start Trading
Dealing with dollar stocks carries a risk, so before you place a trade, make sure you do thorough research and determine these are not scam stocks.
Where can I trade dollar stocks?
You can be part of the dollar stocks market by either investing in them and taking ownership or trading in dollar stocks CFDs by speculating on price differences of dollar stocks. Despite the loose regulatory framework surrounding the OTC market, you can become a part of it via online brokers or traditional broker-dealer firms. However, reputable online brokers are the safest bet for trading dollar stocks.
Top 10 dollar stocks to trade
These are the best dollar stocks to purchase in 2021, which we believe have the potential for growing into excellent stock picks, especially during the post-pandemic economic recovery.
The top dollar stocks for 2021 are:
MedMen Enterprises [MMEN]
ToughBuilt Industries [TBLT]
Inuvo [INUV]
Gold Resource Corporations [GORO]
Actinium Pharmaceuticals [ATNM]
Arcadia Biosciences Inc [RKDA]
Matinas Biopharma Holdings [MTNB]
Drive Shack [DS]
VOC Energy Trust [VOC]
OrganiGram Holding Inc. [OGI]
MedMen Enterprises [MMEN]
MedMen Enterprises is a cannabis retailer with outlets in California, Florida, Nevada, and Illinois. With the recent reclassification of marijuana by the UN as a non-dangerous drug coupled with pro-marijuana democrats taking over both houses in recent elections, this stock has a high probability of both short-term and long-term growth. With a market cap of $275.1 million and a share price of $0.42, this is a bargain.
ToughBuilt Industries [TBLT]
This Californian company deals with home improvement and construction products. Coronavirus lockdown necessitated the need to learn new skills, especially on home improvement. As more people adopt a do-it-yourself approach to construction and home improvements, this dollar stock has room for growth. It has a market capitalisation of $90 million, and with just $1.43, you get a chance to invest.
Inuvo [INUV]
Inuvo is a data mining company specialising in market analysis services such as the use of artificial intelligence to breakdown consumer behaviour for targeted advertising strategies. Its adoption of cloud technology resulting in 300 times faster market data processing capability than conventional means, shows that it is continuously looking for reinvention and to stay ahead of its niche's needs. It has a market cap of $170 million, with its shares retailing at $1.5. Given the modern-day informed consumer, the future of marketing is in AI technology, where Inuvo already has a strategic positioning.
Gold Resource Corporation [GORO]
Gold Resource Corporation is classified as a junior gold miner in the mining and exploration industry. In addition to gold, it produces zinc, silver, lead, copper, and gore-containing silver and gold. The continued confidence of investors in commodities should result in the increased value of this stock. It has a market cap of $210 million with its shares retailing at $2.9.
Actinium Pharmaceuticals [ATNM]
Actinium specialises in developing Antibody Radiation Conjugates, ARC. ARC technology combines the power of radiation to kill malignant cells with the targeting ability of antibodies. The company's cancer drug based on radio-immunotherapy, Iomab-B. HC, is now in the final stages of development. As lifestyle diseases are becoming more often, Actinium's potential success in developing cancer drugs that will get approved makes its stocks worth monitoring. ATNM shares are retailing at $4.7, and the company has a market cap of $130 million.
Arcadia Biosciences Inc [RKDA]
Arcadia shares are currently undervalued due to dilution when it announced a direct offering some time ago. However, being a manufacturer and seller of agricultural technologies and chemicals offers industry-leading opportunities that are not susceptible to recession battering. Recently, it also entered into a distribution deal with Tritium 3H, which provides an avenue for future growth. It has a market capitalisation of $0.8 billion with its shares retailing at $3.8.
Matinas Biopharma Holdings [MTNB]
Matinas is a biopharmaceutical company specialising in Omega-3 products. Backed by research, increased use of Omega-3 for improving heart health means Matinas is strategically positioned in the market to take advantage of this opportunity. It has a market capitalisation of $280 million with its shares retailing at $1.4.
Drive Shack [DS]
Drive Shack is in the service sector, with main offerings in entertainment and golf-related leisure activities. As the global community fights the coronavirus and the efforts to create a vaccine become apparent, people will be eager to move away from indoor activities. By being outdoor-focused, Drive Shack is positioned to reap big. The company has a market capitalisation of $240 million with its shares retailing at $2.6.
VOC Energy Trust [VOC]
VOC Energy Trust explores and produces oil and natural gas in Texas and Kansas. Therefore, with the world running on gas and oil, Denbury stocks have the potential to grow. Recent oil prices resurgence driven by the economic activity taking off the ground again means that this dollar stock is worth monitoring. The company has a market capitalisation of $0.5 billion with its shares retailing at $3.
OrganiGram Holding Inc. [OGI]
With the recently elected Biden's democratic administration, advancing acknowledgement of the medical value of marijuana and its increasing acceptance as a wellness drug, give this leading Canadian licensed producer of high-quality medical and recreational cannabis room for growth. The democrats, led by Kamara Harris, are expected to table and pass legislation favourable to the marijuana industry. Several states are also likely to either legalise or decriminalise marijuana, which will result in more opportunities for growth for this infant industry and the companies involved in it. The company has a market capitalisation of $870 million with its shares retailing at $3.7.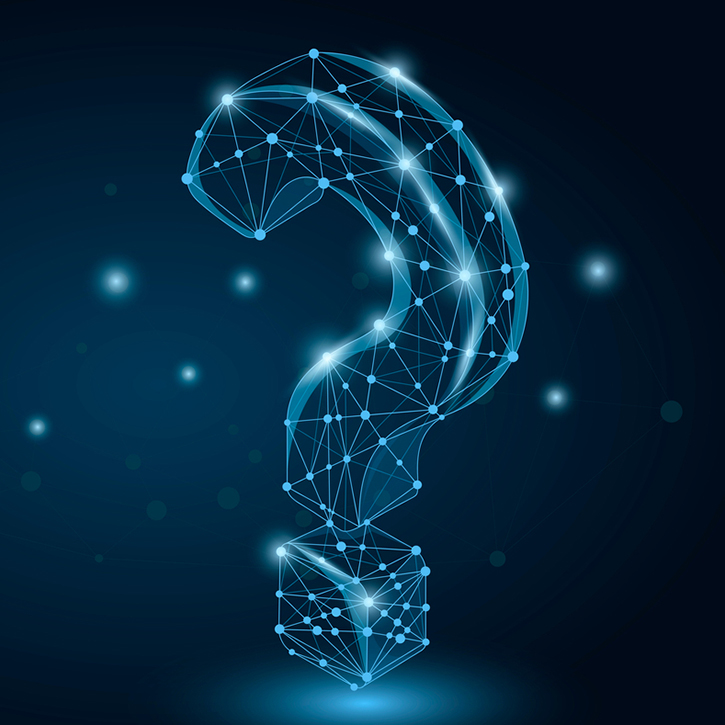 Expert tip on investing in dollar stocks
Most dollar stocks belong to unproven companies in the markets, which provides a loophole in the OTC markets for many scams. To invest in dollar stocks successfully, make sure you don't skip the due diligence of the stock you are interested in investing in.
Why invest in dollar stocks?
Dollar stocks have the potential for phenomenal price rallies. Nevertheless, dollar stocks are high-risk securities, which, coupled with loose regulation of the OTC markets should make you stay wary of scams.
Frequently Asked Questions
All of the dollar stocks highlighted here are the top stocks to purchase in 2021.

Yes, they are. As dollar value rebounds in the response to the new Biden administration, and economic activity returns to normal levels seen before the COVID-19 pandemics, dollar stocks are positioned for significant price rallies.

In financial terms, the strongest dollar stock company is OrganiGram, with an $870 million market value.

Anyone can invest in dollar stocks, but it is more suited for risk-takers.

Dollar stocks are an excellent beginner investment due to their low cost and high chances for price rallies.

Dollar stocks are popular due to their low pricing.

Online trading of dollar stocks is available 24 hours a day during weekdays.