Before the COVID-19 pandemic, the federal funds' interest rate, or the interest rate banks charge each other for overnight borrowing, was guided by global supply and demand. For example, in the United States, it stood at 1.55%. After the COVID-19 epidemic became a pandemic, governing bodies of banking institutions worldwide set the interest rates at the bare minimum in line with their economies.
In 2021, there is light at the end of the tunnel as the distribution of the COVID-19 vaccine has begun. Despite the discovery of the vaccine, most federal reserve's and central banks have maintained the minimum possible interest rates hoping to spur economic rebound through low-cost borrowing. Low-cost borrowing and economic recovery provide opportunities for positive movement of stocks.
This guide highlights the best dividend stocks to buy in 2021 and provides the reasons why they are the best.
What are dividend stocks?
Distribution of company earnings among its shareholders as a return on their investment is known as a dividend. Therefore, dividend stocks refer to companies that regularly pay out dividends. Usually, these are industry-established companies with a proven track record of paying returns to their investors.
Dividends payouts are done either in the form of cash or additional shares. Most dividend stocks have regularly scheduled payment plans allowing them to maximise shareholder wealth in different ways other than growth. The best dividend stocks mostly belong to the more traditional and established industries such as:
Real Estate and Investments Trusts
Utilities
Oil and gas
Healthcare and pharmaceuticals
Basic materials
Banks and financial institutions.
When investing in dividend stocks, you should pay attention to the following dates:
Announcement Date: the company board of directors announces the proposed dividend payout for the investors to ratify.
Ex-Dividend Date: refers to the cut-off date for investing in dividends to be eligible for the dividend payout. It is also known as ex-date.
Payment Date: refers to the day dividends are credited to shareholder accounts.
The payout of dividends affects dividend stock prices because investors use this information to decide whether to invest in particular stocks. As such, high yield dividends increase stock prices. In contrast, low dividend yields are shunned by investors, which results in low stock prices.
To be a part of the dividend stock market, you should either invest in dividend stocks and take ownership or trade the dividend stocks via a contract of differences, thus trading in the price movement of dividend stocks without taking ownership.
How to trade and invest in dividend stocks?
1
Open a Trading Account
Open a trading account with a brokerage firm. Validate the new account through the activation link sent to your email as filled, deposit money into the new trading account, and make sure the broker acknowledges the deposit.
2
Research Quality Dividend Stocks
Research on the best dividend-paying stocks and decide whether to invest in dividend stocks or trade them via CFDs. You can also do both.
3
Start Trading
Place your trade on the dividend stocks that have profitability potential according to the market research done.
Where can I trade dividend stocks?
To trade dividend stocks, there are plenty of both traditional broker-dealers and online brokers on the market. However, going the traditional broker-dealer route is tedious, and you won't have control over your portfolio 24/7. As such, online brokers are the go-to institutions for dividend stock trading since they offer diverse instruments under one platform and total control of your portfolio 24/7, provided you have an internet connection.
We've shortlisted the best dividend stocks to buy in 2021 and you can start trading them in our recommended brokers by clicking on the buttons of the following table.
Top 10 dividend stocks to trade
We selected the best dividend stocks to buy in 2021 based on their short-term gains and proven stability in the long run.
The top 10 dividend stocks to buy in 2021 are:
Realty Income [O]
Enterprise Products Partners [EPD]
Stag Industrial [STAG]
Kinder Morgan [KMI]
Main Street Capital [MAIN]
China Mobile [CHL]
Vodafone Company [VOD]
Total SE [TOT]
Philip Morris International [PM]
Innovative Industrial Properties
Realty Income [O]
Commonly known as "The Monthly Dividend Company," this Real estate investment trust, REIT, has a $21.5 billion market capital and a dividend yield of 4.6%. This dividend yield might seem unattractive, but the consistency with which it is paid out and grows is a phenomenon: it has made over 600 regular monthly dividend payments with 92 consecutive quarterly rise in dividends. If you're still not convinced, the annual compounded dividend growth rate since its inception is 4.5%. Simply put — you cannot talk about dividend stocks and not mention Realty Income.
Enterprise Products Partners [EPD]
EPD is a holding company with interests in petrochemical and natural gas. It has a market capitalisation of $45 billion with average dividend yields of 10.7%. As long as the world runs on petrochemicals and gas, EPD stocks are here to stay and make money for investors.
Stag Industrial [STAG]
Stag Industrial is a REIT that specialises in acquisition, ownership, and operation of industrial and logistics properties. With the lockdown and services for logistics services soared, Stag minted billions for its shareholders. It has a market cap of $4.4 billion and boasts a dividend yield of 4.8%. As more businesses go the e-commerce way and the need for distribution and logistics services increases, this dividend stock has room for growth.
Worth to mention, Amazon is Stag's single largest client.
Kinder Morgan [KMI]
Kinder Morgan operates in the energy sector and is your go-to company for storing and transporting fuel, natural gas, crude oil, ethanol, CO2, and coal. It has a market capitalisation of $34 billion and a dividend yield of around 7%. The world is leaning towards renewable and green energy, but it will still need to be stored and transported. As such, the KMI dividend stock can be expected to continue growing and paying out dividends.
Main Street Capital [MAIN]
Main Street Capital Corporation provides small and mid cap companies with equity capital and long-term debt capital. It has a market capitalisation of $2.3 billion, and investors can expect a yield of 7%. As the global economy recovers from the Corona crisis, small and medium businesses are currently looking for funds. MAIN dividend stock is therefore poised for considerable growth as long as its debtors keep paying back.
China Mobile [CHL]
The need for handheld devices is only going to continue growing, as evidenced by the fast-paced evolution of mobile technology. China Mobile Limited has a market cap of $112.6 billion with dividend yields of 6.5%. It had one of the fastest 5G subscriptions showing its versatility and adaptability to technological progress.
Vodafone Company [VOD]
Vodafone is one of the largest providers of telecommunications services in Europe, which also offers telecommunications services globally. This UK tech company has a market cap of $50.1 billion, with investors expected to take advantage of dividend yields of 5.74%. With the global adoption of cloud technology, VOD will continue to enjoy economies of scale and dividends growth as one of the largest cloud services and cloud-based application providers.
Total SE [TOT]
TOT has a presence in almost every corner of the globe with a market capitalisation of $115 billion and average dividend yields of 7%. It is a global giant of the energy sector with a presence in the integrated gas, exploration and production, refining chemicals, and renewable energy fields. Its refining segment is responsible for oil supply, trading, marketing, and marine shipping. With such diversified market segments and already dealing with the promising energy sector, this dividend stock can only get better with time like a fine wine.
Philip Morris International [PM]
Philip Morris International has been in existence for almost two centuries now. It is a holding company with interest in every continent: Europe, Latin America, Africa, Asia, and Australia; as well as in Canada and the United States. Its primary business is the sale of nicotine-containing products, cigarettes, and tobacco. It is also interested in the marijuana industry, but according to the CEO, they are waiting for some global uniformity in cannabis legislation before investing. This company's longevity and open-minded approach to emerging markets like the cannabis industry make it a dividend stock worth monitoring. PM has a market cap of $133.9 billion and a dividend yield of 5.51%.
Innovative Industrial Properties [IIPR]
In the real estate investment trust category, IIPR is a stable investment averaging profit margins of above 50%. It has a market value of over $5.1 billion and a P/E ratio of 71. Being the premier provider of greenhouses and industrial facilities to the North American Cannabis industry, this dividend stock's value can be expected to continue growing as more states legalise Cannabis. You can expect dividend yields of at least 2.2%.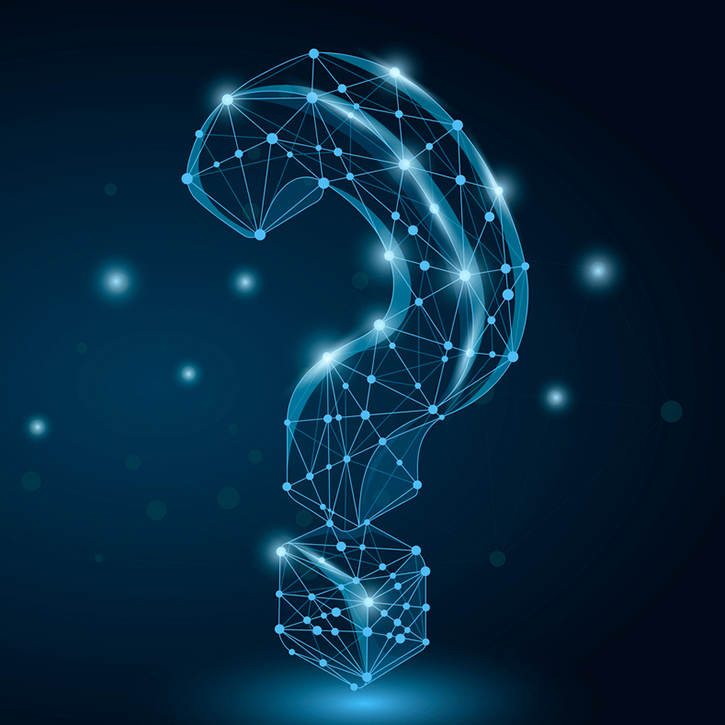 Expert tip on investing in dividend stocks
Looking at technical analysis alone leads to buying high-yield dividends only, which results in a dividend yield trap with unsustainable high yields fuelled by stock prices falling due to risk of reduced dividends. Our advice is to combine technical and fundamental analysis to have a broader picture for informed long-term investment.
Why invest in dividend stocks?
Investing in dividend stocks is an excellent strategy for consistent portfolio growth if you focus on both time-tested stocks that pay high dividends regularly and those with still growing dividends. Just remember that all investments carry a risk element and therefore, even investing in time-tested companies that pay out dividends regularly can result in losses.
Frequently Asked Questions
The top dividend stock right now, considering dividend yield is the Enterprise Product Partners (EPD).

Given the global economic uncertainty, right now dividend stocks are a sure bet investment, compared to other investment instruments.

In financial terms, the strongest dividend stock company is Philip Morris International, with a $133.9 billion market value.

Anyone can invest in and trade dividend stocks.

Dividend stocks are an excellent beginner investment due to their regular payout and consistent payout ratio.

The reason why the dividend stocks are so popular is their regular payment of dividends.

Online trading of dividend stocks is available 24 hours a day on weekdays.