Despite the business disruptions inflicted by the COVID-19 pandemic last year, defense contractors remain in a particularly enviable spot. Most defense firms reported only a slight impact in their earnings amid several other industries hurt by the pandemic. This is because a large chunk of defense-oriented companies' revenue is tied to one particular client: the government.
Investors diversify to such companies knowing that revenues are fairly predictable in the long run, thereby providing stability in their portfolios. Here we'll show you the basics of investing in defense firms and list the best defense stocks positioned for long-term growth in 2021.
Overview of the defense companies
A common misconception about defense companies is that they are usually just manufacturers of weapons and military equipment for warfare. However, defense covers a much broader scope, so much so that the array of defense companies globally make up an estimated $1.8 trillion total aerospace and defense market's value.
The other companies that comprise part of this global valuation don't even make tanks or warships but instead are involved in information technology (IT), intelligence gathering, and other functions needed by government agencies.
If you are investing in defense stocks, you have to remember that traders and investors typically look at a country's defense budget to gauge how companies will fare at least in the year ahead. Budgets cater to a particular objective, such as funding military health care or something more pressing like fighting insurgencies. Such information can give investors a fair measure of an individual stock's performance as company revenues are somewhat estimable because of the exact figures allocated for specific purposes.
What are the trading hours for Defense Shares?
You can trade defense stocks during regular market hours, but there is also the option to invest pre-market or after-hours with an Electronic Communications Network (ECN) broker for an extra fee.
In the U.S., discount brokers are available and offer a more affordable rate for such access to trade the market. CFDs are another alternative, especially for global clients who want to buy and sell a specific defense company's stock without actually owning them. But do note that CFDs are prohibited in some countries.
Where can I buy defense shares?
There is an option to invest in a company directly, which is called DSPP or Direct Stock Purchase Plan. While this will undoubtedly help you avoid paying commission and brokerage charges, there are clear disadvantages of DSPP that make brokerage accounts a much better option.
DSPP requires an initial setup cost for each company, sometimes an automatic investment fee, plus many more inconveniences that make even trading a stock problematic.
Alternatively, Brokers offer ease of going in and out of the market, and the fees they charge are still minimal once all other complementary services like research and trading tools are factored in. This makes a brokerage account a much more cost-effective solution.
We've shortlisted the best defense stocks to buy in 2021 and you can start trading them in our recommended brokers by clicking on the buttons of the following table.
Top 10 defense shares to buy in 2021
From our research these are the best defense shares to buy in 2021. These companies are popular for both new and experienced traders.
Lockheed Martin
Boeing
Raytheon Technologies Corporation
Northrop Grumman
L3 Harris Technologies
BAE Systems
General Dynamics
Airbus Group
Leidos Holdings
Thales
Lockheed Martin
Lockheed Martin Corporation is one of the largest defense contractors globally. It specializes in advanced technologies, information security, and aerospace. And the Maryland-based firm has been at the top of the list of defense companies by revenue consistently and is nearing a market cap of $100 billion.
In December 2020, Lockheed Martin announced that it would acquire Aerojet Rocketdyne for $4.4 billion, a move that the company deems will boost sales as the entire defense industry braces for a defense budget tightening.
Boeing
Boeing is possibly more famous for manufacturing commercial jetliners, which of course, is one of the industries stunted by the pandemic. But almost a third of its revenue comes from its defense division.
Boeing's third-quarter earnings, although better than estimates, was still a net loss -- a far cry from where it was in 2019. Its stock price also hasn't returned to pre-pandemic levels.
But there is optimism towards Boeing in the year ahead. The American company is still an aerospace behemoth and maybe poised for recovery, especially as the world is hopeful now with COVID-19 vaccines on hand. The ungrounding of the 737 Max is also something investors are anticipating, which could improve the company's presently dismal earnings.
Raytheon Technologies Corporation
Raytheon Technologies' business segment, Raytheon Missiles & Defense (RMD), is another giant defense contractor based in the U.S. The company manufactures precision weapons, control systems, and air and missile defense systems.
One of the key events that improved Raytheon's bottom line in recent years is its push to sell weapons and radar systems to Middle Eastern allies in Yemen. Investors also expect further improvements in 2021 following the completed merger with United Technologies last year.
Northrop Grumman
Northrop Grumman is a large manufacturer of weapons and a provider of military technology. The company is about half of Boeing's market cap size but is one of the top 100 firms in the U.S. by revenue. In Q3, it recorded a total of $9 billion in sales.
Northrop has existing project deals with the U.S. government and is currently scheduled to launch James Webb Space Telescope in October. Last year, Northrop Grumman also won a $13.3 billion contract to manufacture intercontinental ballistic missiles called Ground Based Strategic Deterrent (GBSD), which is set to be in service by 2027 onward.
L3 Harris Technologies
L3 Harris Technologies L3Harris is an information technology company and defense contractor known for producing various defense solutions, including surveillance solutions, microwave weaponry, and electronic warfare.
The company's revenue in 2019 was $18.1 billion and reported $4.5 billion in revenue in the third quarter. L3Harris won a $496 million 5-year-deal in December to provide prototype jamming pods for the U.S. army.
BAE Systems
BAE Systems is the first non-American defense contractor on this list. The defense, security, and aerospace company is headquartered in London and is a big military equipment producer.
The British firm is the largest of its kind in Europe and was able to generate £18.31 billion ($25 million) in 2019. In November last year, the U.K.'s ministry of defense awarded a 20-year munitions contract worth £2.4 billion ($3.28 billion) to BAE Systems to equip the U.K. armed forces.
General Dynamics
General Dynamics is another American firm involved in aerospace and defense. One of its core products is Gulfstream business jets, which were impacted negatively by the coronavirus pandemic. However, the company's defense business that produces tanks and other military vehicles are more than making up for its losses.
General Dynamics won a $4.6 billion contract to build M1 Abrams battle tanks for the U.S. Army. Then, there is also the $100.4 million contract to maintain and modernize the USS Comstock (LSD 45), which is a Whidbey Island-class dock landing ship of the U.S. Navy.
Airbus Group
Airbus is a rival manufacturer of passenger jetliners to Boeing that also suffered from pandemic related slowdown. The firm is still a highly valuable business with a market cap of $66 billion, but its valuation underwent a significant reduction and is still far from its March 2020 peak.
With its defense business segment, the cross-European firm is set to partake in an ambitious defense project along with a consortium of companies. The project is called the Future Combat Air System, a next-generation weapon system for future operational battlespace. And several countries are expected to sign the contract for the European drone, which is a component of the new weapons system, in the next six months.
Thales
Thales is a French defense electronics group that is also involved in aerospace, transportation, and the securities market. In Europe, Thales is one of the largest defense contractors and is known for producing armored vehicles, missiles, and navigation equipment. In 2019, the company generated €19 billion ($23 million) in revenue.
One of the reasons why Thales is a good bet this year is that it's also among the firms that are part of the Future Combat Air System. It was also recently chosen by the North Atlantic Treaty Organization (NATO) to supply them with its first certified defense cloud solution.
Leidos Holdings
Leidos Holdings makes the 10th place in this list. The American company provides defense and intelligence solutions but is also involved in other markets like civil and health. Leidos Holdings earnings in Q3 was $3.24 billion. And two of its recent developments involve a $306 million contract with Redstone Arsenal, Alabama, and the acquisition of 1901 Group, a cloud service provider, for $215M back in December.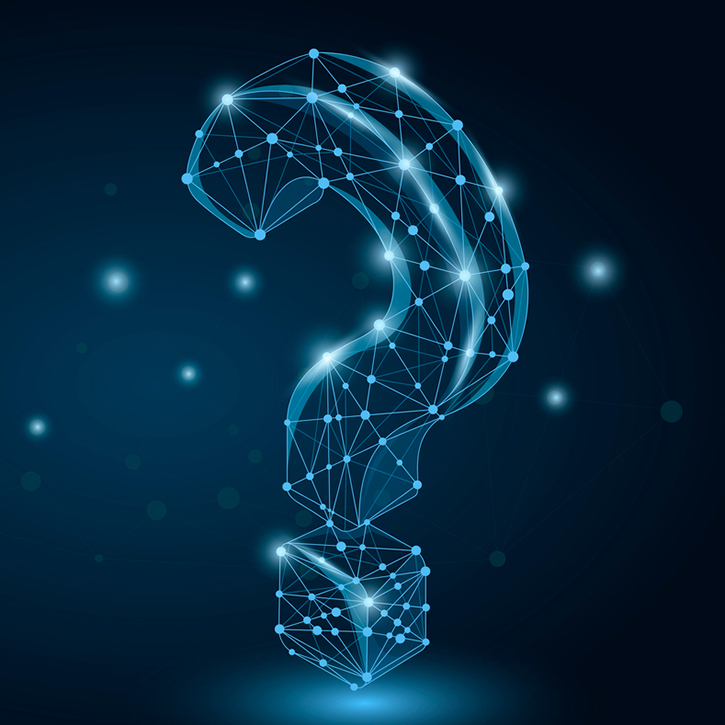 Expert tip on investing in Defense shares
Investing or trading defense shares may follow a cyclical pattern and sometimes may not even regard the current political landscape. For example, Trump's tenure in the White House has been an expansion period for defense stocks and the market altogether. However, for years, politicians have been calling for a defunding of the pentagon, with contractors also expecting a contraction. Nonetheless, every year, there will be a defense allocation, but what's crucial to follow is what the numbers are saying (e.g., new contracts, Congress approval).
Why invest in Defense shares?
Defense companies' earnings, as mentioned, are often correlated with the government budget, which means that companies grow as governments can't simply leave off military spending in how they allocate financial resources. This makes defense shares favorable for investors who value long-term steady growth.
Still, other factors could affect how a stock trades, and it largely depends on the businesses or industries that the company is exposed to. For example, both Boeing and Airbus are big players in the industry and were in a stellar run before the market crashed last year due to the coronavirus related lockdowns.
Frequently Asked Questions
Lockheed Martin is the biggest defense contractor in the world by revenue, with $59.81 billion in 2019.

Investing in a defense-focused firm has always been a solid long-term bet, especially as countries have a set defense budget.

Lockheed Martin is well-positioned in terms of revenue and profit. It leads a list of other defense contractors in the world by a huge margin.

One of the biggest investors of defense stocks is Vanguard Group Inc. The investment management company holds significant positions in both Lockheed Martin and Boeing.

For someone trying to gain exposure in the defense industry, it would be best to own shares of particularly stable companies like Lockheed Martin, Boeing, Northrop Grumman, or Raytheon Technologies.

Every country needs to protect its citizens and its territory from all kinds of threats, so firms that specialize in developing ways to provide security help achieve this agenda.