Day trading is the buying and selling of stocks within the same trading day. This is an ideal strategy for someone looking to capitalize on intraday market fluctuations to make some profit.
Stock selection is a huge component in the day trading game. Stock prices swing up, and sometimes they go down. So, if you want to get a piece of the stock day trading action, you'd better learn how the game is played. In fact, trading the right stocks at the right time may mean big wins for a trader.
In this article, we'll point out some of the best day trading stocks in 2021.
What Are Day Trading Stocks?
Day trading stocks are simply the term used for stock trading which takes place on the same day. Stocks, or equity, are securities representing part ownership of a corporation. Stock units are what you might hear people calling shares.
Stock buying and selling are predominantly done on stock exchanges. Nowadays, technology allows individual investors from around the world to participate in the exchange through electronic marketplaces. Anyone can now easily trade stocks through a reputable online broker.
Stock day trading is all about taking a position on a stock that can achieve notable intraday price movements. You then hold the position for minutes, hours, or until the end of the trading day at the latest.
As a day trader, you'd want to go for stocks with the tightest possible spreads and high trade volumes. Additionally, pick stocks that combine liquidity with significant intraday price movements.
Important note: substantial intraday trading success can come from selecting trending stocks on a particular day. Thus, when a particular sector or stock is buzzing, it may be prudent for a trader to deviate from the stocks in our list below.
How to Trade and Invest in Day Trading Stocks
1
Open A Trading Account
Online brokerage today offers you a quick, inexpensive way to buy stocks, forex, cryptos, and a bunch of several other investments. The best part is that opening a trading account is easy and takes only a few minutes.
2
Set A Stock Trading Budget
When you begin live trading, a golden rule is: only invest as much as you're comfortable losing. Take this into consideration as deposit money into your trading account.
3
Start Trading
With your account all set up, it's time to get your feet wet. However, a good idea is to practice trading on a virtual account before making any real moves.
Where Can I Trade Stocks?
Getting a good online broker is paramount to succeeding in the world of stock day trading. At the risk of stating the obvious, go for a brokerage provider who charges the least for the services you seek. Hence take the time to critically analyze all costs per trade, including commissions and trading fees.
On top of that, seek a broker with an efficient trading platform, preferably one with such extras as research and data offerings and an assortment of analysis tools.
We've shortlisted the best day trading stocks to buy in 2021 and you can start trading them in our recommended brokers by clicking on the buttons of the following table.
Top 10 Day Trading Stocks to Trade
Day traders, like all other investors, must be mindful of the financial market environment. Day traders must, therefore, keep a keen eye on the intraday developments. Then, place your trades accordingly, based on market conditions.
Having said that, here are the 10 best Day Trading Stocks in 2021:
PubMatic, Inc.
Amazon
Take-Two Interactive
Oversea-Chinese Banking Corporation
Singtel
Citigroup
Adobe Inc
General Electric
Travelers
Walgreens Boots Alliance
The media landscape has been reshaped dramatically by digital advertising. PubMatic provides software that streamlines digital advertising.
Its programmatic approach to advertising is quite disruptive, making PubMatic a powerful player in this space.
Having climbed approximately 41% from its closing during its December 2020 IPO and having a market capitalization of about $1.9 billion, PubMatic has a decent shot of performing strongly in the coming days.
E-commerce and tech are some of the most influential industries on earth currently. Amazon is at the forefront in both fields. At its heart, the tech giant seeks to reshape businesses and individual experiences in more ways than we can list.
Therefore, it doesn't come as a surprise that Amazon is doing so well. Even with the expected change in leadership, wall street predicts start-up-like growth during its Q1 of 2021.
Take-Two Interactive (NASDAQ:TTWO)
Over the past decade, few video game industry players have come close to the success of Take-Two Interactive Software, Inc. Over time, this company has had its share prices go up about 1,500% and its market capitalization rise roughly 2,100%.
These are the guys behind Grand Theft Auto V, one of history's most profitable entertainment releases of all time. Even today, GTA V continues to do quite well, and the firm's success is compounded further by other franchises, including Red Dead Redemption and NBA 2K.
Oversea-Chinese Banking Corporation (SGX: O39)
Singapore's second-largest money lender, OCBC (Oversea-Chinese Banking Corporation), is set to report its fourth-quarter financial results on the 24th of February.
Projects predict that its share prices will re-rate and possibly go up ahead of 2021's earnings recovery. Nevertheless, regardless of which direction the prices take, significant price movements are expected, making this stock an ideal security for day traders.
Singapore Telecommunication Limited, aka Singtel, is one of the biggest telcos operating in Singapore.
Moody's Investors Service, a US credit rating agency, recently revised the telco's rating from 'negative' to 'stable.' However, Singtel's recovery appears to be more uncertain than its competitors. That, coupled with the Covid-19 pandemic, has led to some volatility, making it an attractive opportunity to day traders.
Citigroup Inc. (NYSE:C)
Citigroup Inc, the great American multinational financial services corporation, had a good but not so great fourth quarter. Its share prices have been rising for most of the part since November last year. There have been occasional pull-backs, but on the whole, Citi share prices have been moving, which makes it appealing to day traders.
Last year saw a global push towards globalization. This has been a tailwind for SaaS (software-as-a-Service) firms. Adobe is one of the world's most prolific SaaS companies. Adobe helps businesses stand out and connect better to consumers with its diverse range of products designed to drive productivity and creativity. A quick look at Adobe's performance in the past year confirms that Adobe is growing and will continue to grow.
General Electric (NYSE:GE)
General Electric has had some bad times, but it's slowly turning into an ideal day trading bet.
True, this is a bold statement given the terrible headwinds the company had to face last year amid air travel shutdowns. Other woes also came up in some of its other arms, notably healthcare units, renewable energy, and the Boeing 737 MAX.
Things are nonetheless starting to turn around, more so for GE's power division. And even though GE's might not be getting instant stellar performance, there's a glimmer of hope for things to get better.
Insuring might be boring, but the Travelers Company Inc. stock is an interesting security to trade at the moment.
For one, the markets seem to be generally pleased with the results of this property and casualty insurance giant's earnings for its fourth quarter 2020. The company also seems to be posting a strong performance in most of its major lines of business.
Walgreens Boots Alliance (NASDAQ:WBA)
There has been quite some pessimism surrounding the performance of the pharmacy chain Walgreens Boots Alliance. This, in part, stems from reduced foot traffic into its outlets due to the coronavirus pandemic and the pressure coming from new entrants like Amazon into the online pharmacy space.
Nevertheless, we see price movements for this stock, which makes it ideal for day trading. Despite the challenges and past successes, Walgreen doesn't look like they're just sitting on their laurels. They have a multipoint plan, which seems to be working quite well so far.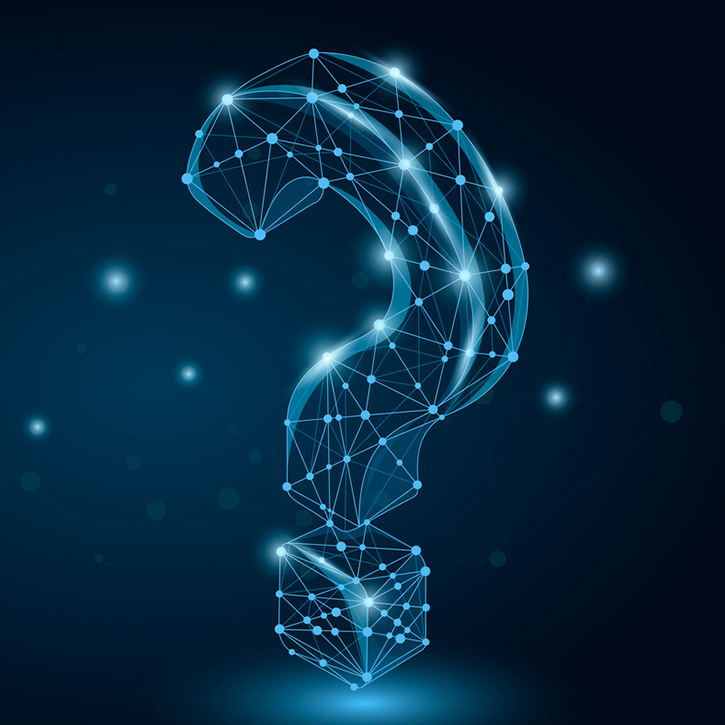 Expert Tip on Investing in Day Trading Stocks
Trading stocks always comes with some level of risk. This calls for the trader to err on the side of caution as they invest in the stock market. One key thing that you need is to always learn from the market. For example, in the final session of January 2020, GameStop (NYSE:GME) share price closed at a massive $325. The catalyst of this was a Reddit-induced short squeeze. The lesson here is that on top of news events, politics, world reports, economic trends, etc., now even social media can influence the markets. The market is dynamic and volatile. A successful trader must endeavor to grasp a good understanding of what forces are driving the price movements. Learning from the market will give you a good insight on what to expect.
Why Invest in Day Trading Stocks?
As a day trader, investing in stocks is an excellent way to expand your portfolio and grow your money.
Potential returns for day traders may range between 0.5 -3% per day on your investment. These might look like small numbers. However, gains compound quickly in the world of financial trading. And as your account size grows, so do the returns get bigger.
The return will nonetheless be determined by your risk management strategies. Therefore, you must take time to learn how you can keep the risk for each of your trades at its minimum.
Frequently Asked Questions
In stock trading, profits can come from many places, some of which you might not have even guessed. Therefore, instead of focusing on looking for a number one stock to invest in, it's best to attempt to create a well-diversified portfolio with a variety of good performing stocks.

Yes, stock trading is a great place to invest right now.

Stock picking is a skill you nurture with time. As such, you will learn the best performers as you gain more and more trading experience. Nonetheless, an excellent place to start is trading stock from companies you are already familiar with.

While no investment is absolutely risk-free, trading stocks is a worthwhile investment for anyone who wishes to diversify their investments and is ready to take on the risks that come with it

Yes, investing in the right stocks can indeed be a good investment to a person who's first putting skin in the financial trading game.

Trading stock is a great way to build upon savings as well as maximizing your net income from your investments

In a way, yes, it is possible to trade round the clock thanks to electronic trading networks or ECNs. ECNs allow traders to buy and sell in the market stock exchanges around the world during the weekdays.