As companies and schools adapted to virtual solutions last year in an effort to carry on in a coronavirus-plagued world, the need for cybersecurity has never been more pronounced. Cybersecurity threats have exploded, with the FBI reporting a 400% increase in incidents from pre-pandemic levels.
This stresses the importance of cybersecurity companies and their role in making the internet safer. And, of course, as investors, we see this as a unique opportunity to invest in the firms involved in this space. So, in this article, we named our top 10 picks of the best cybersecurity stocks to buy in 2021.
What Are Cybersecurity Shares?
The most common cyber-attacks in 2020 included ransomware, phishing, data leaks, breaches, and supply chain attacks, and all these threats come with ever-increasing sophistication -- even Twitter last year was a victim of a security breach that compromised (hacked) several prominent accounts.
Cybersecurity firms help thwart those threats; they provide proactive defense against such malicious attacks so companies, schools, and other institutions can safely get on with their regular activities. And of course, these companies' stock prices are directly tied to how effective they are in protecting their clients.
Where Can I Trade Cybersecurity Stocks?
Aside from a brokerage account, there are other ways to invest in cybersecurity stocks. These include the Direct Stock Purchase Plan (DSPP), Dividend Reinvestment Plan (DRiP), and robo-advisors. You can also invest in a mutual fund or an exchange-traded fund (ETF) that concentrates on cybersecurity stocks to gain exposure to those businesses. And even with online brokers, you also have two choices: full-service or discount.
However, among these options, the most convenient and least costly is with a discount broker, especially if you're going for a DIY approach. Mutual funds, ETFs, and robo-advisors would mean giving up the investment decision-making to fund managers or algorithms. The DRiP and DSPP is a DIY investing route but would need you to lock in funds with a particular company because these options put funds in the cybersecurity firm directly. Not only that, but you also need to pay hefty upfront costs.
Discount brokers permit you to buy and sell any cybersecurity stock easily for very minimal fees. In fact, most brokers' transaction fees have gone down to their lowest levels in recent years, as well as initial deposit amounts. This makes stock trading more accessible to all kinds of investors.
We've shortlisted the best cybersecurity stocks to buy in 2021 and you can start trading them in our recommended brokers by clicking on the buttons of the following table.
Top 10 Cybersecurity Shares to Trade
These are the best cybersecurity shares to trade in 2021:
Palo Alto Networks, Inc.
NortonLifeLock
CrowdStrike
Cloudflare
Proofpoint, Inc.
Verisign
Ping Identity Holding Corp
Okta Inc.
CyberArk Software
Dynatrace


Palo Alto Networks, Inc.
Palo Alto Networks, Inc. is one of the world's largest cybersecurity firms and holds a current market value of $38 billion. The company has a diverse product lineup, which includes its firewall appliances and software, and Panorama, a security management solution for appliance control.
Since 2018, the company has been racking up more than $2 billion in profits. However, in terms of profitability, the company is far from it. Still, its stock price has been in a continuous uptrend since its market debut in 2012. Palo Alto Networks trades at $396 as of writing.
NortonLifeLock
NortonLifeLock is best known for its security subscription services aimed at computers and mobile devices, which protect against viruses, malware, ransomware, adware, and other similar threats. The company has been profitable since 2018, but has witnessed its revenue drop 40% in 2020 from 2019. However, analysts believe the company can pick up better sales figures in 2021, especially as it maintains its strong customer base.
NortonLifeLock is a much more affordable stock for investors as its last close was $20.46 a share.
CrowdStrike
CrowdStrike is an endpoint protection platform (EPP) leader; it also provides threat intelligence and cyber-attack response services. The company offers its cybersecurity solutions to clients in the U.S., Australia, India, Germany, Romania, and the U.K.
It was also involved in high-profile investigations, including the Sony Pictures hack in 2014, the cyber-attacks on Democratic National Committee (DNC) in 2015-16, and the DNC email leak in 2016.
The company's stock currently trades at $239.20.
Cloudflare
Cloudflare is a website performance and security company that provides cloud-based security solutions. Some of its products include Cloud Firewall, Bot Management, Distributed Denial of Service, Infrastructure Protection, IoT, SSL/TLS, Secure Origin Connection, and Rate Limiting.
The company had its IPO only in 2019, but its stock has gone up nearly 358% and presently trades at $82.17 a share.
Proofpoint, Inc.
Proofpoint, Inc. is a provider of enterprise software solutions and offers its products via security as a service platform. It helps large and mid-sized organizations defend, protect, archive, and oversee their sensitive data.
The company's revenue last year reached $1 billion, and its stock price is on a continuous rise since 2012. It trades now at $139, boosting its market cap to $8 billion.
Verisign
Verisign manages domain name registries and provides internet infrastructure. It enables the security, stability, and resiliency of internet infrastructure and services.
Verisign is the most profitable company on this list, with a 65.15% operating margin in the trailing twelve months. Its revenue is also steadily climbing annually, and its sales figures in 2020 topped $1.27 billion. Verisign's stock price has just recently closed under $200.
Ping Identity Holding Corp.
Ping Identity Holding Corp. provides intelligent identity solutions that safeguard companies, customers, and partners. The company offers secure single sign-on, multi-factor authentication, security control for applications and API, unified profile directories, and other solutions through its platform.
The company's latest project is called Project COVID Freedom, and it allows healthcare providers, individuals, and businesses to share COVID test results and vaccinations easily.
Ping Identity Holdings' stock has been on a 3-month rally from $22.50 to $35.92.
Okta Inc.
Okta Inc. provides identity management and authentication services. It primarily caters to enterprises, small and medium-sized businesses, universities, non-profits, and government agencies. Okta offers automated user management, integration, mobile identification, multi factor authentication, and reporting software.
The company's 2020 revenue was $586 million, which was a $186.8 million increase from the year before. Its stock price currently trades at $288 a share.
CyberArk Software
CyberArk Software is an Israel-based information security company that provides software-based security solutions. It offers its products and services for companies to safeguard and monitor their privileged accounts. The company operates in the U.S., Europe, the Middle East, Africa, the Asia Pacific, Japan, Latin America, and Canada.
The company's revenue grew 11.5% year over year to $144.52 million, although short of the consensus mark of 12.78%. Its stock price last traded for $163.76 a share.
Dynatrace
Dynatrace is a holding company that provides a software intelligence platform for running and optimizing multi-cloud environments through its subsidiaries. The company helps its customers modernize and automate IT operations.
Analysts expect the company to benefit from a broader cloud-migration by large companies as its brand is becoming a top choice in the space. Dynatrace's stock is up approximately 22% from the start of the year and last traded for $53.06 a share.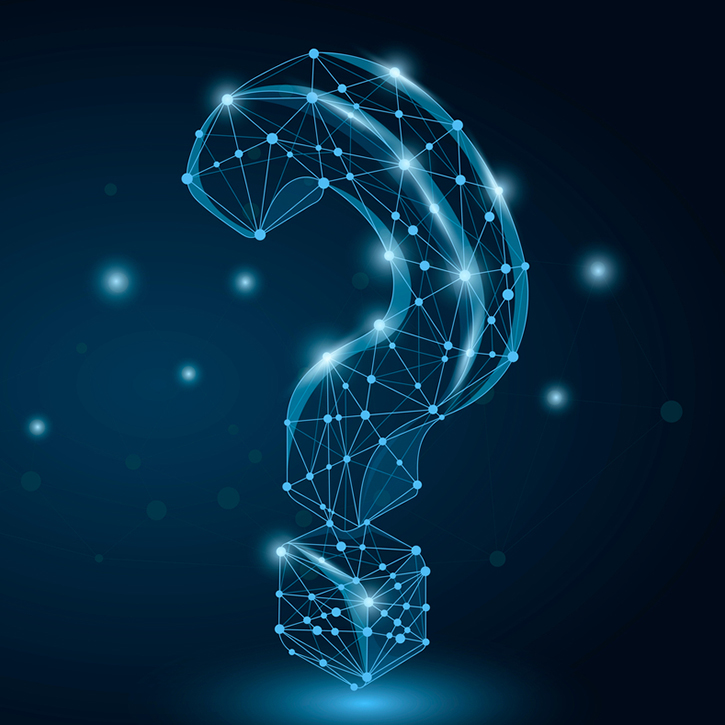 Expert Tip on Investing in Cybersecurity Shares
Because of how the industry is fundamentally structured (e.g., cybersecurity companies rapidly doubling or tripling sales growth in a quarter, high cash burn rates, intense competition), cybersecurity stocks may trade with higher-than-average volatility. Essentially, cybersecurity stocks are considered growth stocks. And when investing in growth stocks, a key thing to remember is not to concentrate your portfolio on those types of shares. You need another asset type to balance out the risk. One asset you can consider investing in is bonds. Bonds can provide steady and dependable returns over time. This serves as your safety net in case your cybersecurity stock investment backfires.
Why Invest in Cybersecurity Shares?
Prior to 2020, the cybersecurity market size was expected to expand at a compounded annual growth rate of 10%. Now, because of the COVID-19 situation, the figure jumped to 16.1%, and last year's $6.2 billion estimated value is anticipated to reach $13.2 billion by 2025.
For that reason, an investment in cybersecurity stocks may carry great upside potential and generate considerable returns in the next five years. But as mentioned, you have to be mindful of the corresponding risk and this can stem from abnormal volatility, especially if the company is not healthy financially or hasn't conquered a particular niche.
Frequently Asked Questions
Because of its growing reputation as a top choice for cloud-based software platforms for large companies, the best cybersecurity stock to trade that offers excellent upside potential is Dynatrace.

It is and for the reason that the industry is expected to grow within the next five-to-seven years.

Verisign is the strongest financially, with a 65.15% operating margin in the trailing twelve months. Its revenue also reached $1.27 billion in 2020.

Those who trade or own cybersecurity shares are retail and institutional investors (banks, mutual funds, hedge funds, etc.).

Beginners can invest in cybersecurity shares as long as they choose better-known companies rather than taking bets on obscure firms with substandard financial performance.

Cybersecurity stocks are popular because of their inherent high volatility that propels price growth.

No. Cyber Security shares are often traded during market hours.