ETFs or Exchange Traded Funds are open-ended funds that trade on the secondary market. They are vehicles that pool investments, and their prices rarely differ from their NAV – Net Asset Value. In other words, their market price and NAV tend to converge.
ETFs are cheaper versions for the retail trader to gain exposure to a wide range of companies in a specific sector. They "pool" investments from various parties and issue shares that are redeemed on the same day, just like any other open-ended fund.
This article presents the best crypto ETFs to trade in 2021 as the crypto market capitalization recently exceeded $1 trillion. The frenzy in Bitcoin and other cryptocurrencies, as well as the increased adoption of blockchain technology, is a strong incentive for investors to want exposure to the industry so as to diversify their portfolio.
What Is a Crypto ETF?
A crypto ETF is a pooled investment in companies active in the crypto universe. These companies may be involved in mining crypto, providing services on the blockchain, or anything relating to the industry. By owning an ETF, one gains exposure to all the industry – the more diversified the ETF is, the better.
Invest in Crypto ETFs in 3 Steps
1
Open a trading account with a brokerage house
The brokers listed in this article help gaining exposure to crypto ETFs, just by clicking on the registration link
2
Choose the crypto ETFs to trade
Pick your favorite crypto ETF to invest in, under the market do you research and analysis before getting ready to trade them.
3
Start investing/trading
Start trading your favorite crypto ETF or in multiple ETFs once the trading account is funded
Where Can I Trade Crypto ETFs?
Trading an open-ended-fund like an ETF means that the fund goes through a brokerage house. However, not all brokers offer access to the ETFs market and therefore we have listed below the top three brokers on the table that appears below. These brokers have been shortlisted for several reasons, such as the low spreads (i.e., the difference between the bid and ask prices, low transaction costs, as well as the simplicity to open a trading account and fund it.
Best Crypto ETFs to buy now
The list below shows the top four crypto-ETFs to buy in 2021 based on their exposure to the blockchain technology but also some other performance metrics such as the price/book ratio:
KOIN
LEGR
BLCN
BLOK
KOIN
KOIN is an interesting ETF not only because it tracks the companies with an economic interest in blockchain technology, but it picks the constituents using AI (Artificial Intelligence). This is an open-ended fund that further classifies the companies it tracks into four different categories: cryptocurrency users and payees, solution providers, and mining enablers.
Number of holdings: 45
Representative names: Baidu, NVIDIA, Visa
Average daily volume: $503k
Securities lending allowed
LEGR
LEGR is an open-ended fund with exposure to global equities with an interest in blockchain technology. Rebalanced and reconstituted twice a year, LEGR is an equally-priced index.
AUM $61.24 million
Price/Book ratio 1.51
YTD return 4.44%
Baidu, Micron, PayPal – among the largest holdings
Over 30% of the constituents are from the United States
Other representative countries – Spain, India, France, Switzerland
BLCN
An ETF that invests in companies that use, research, and develop blockchain technologies, BLCN is one of the first ETFs of its kind. Anyways, the crypto industry is poorly represented in the ETF segment, but BLCN was one of the first ones to invest in. The index committee of this open-ended fund has interesting criteria of selecting the companies to invest in – it uses a combination of factors, such as the material resources destined for researching, and so on.
More than half of its constituents are from the United States
Over $200 million in AUM
Other representative countries: the United Kingdom, Germany, Canada, China, Japan
$3.84 million average daily volume
Galaxy Digital, Baidu, Square – some of its largest holdings
Price/Book ratio 2.37%
Dividend yield 1.57%
BLOK
BLOK is one of the most popular crypto-ETFs for the simple reason that its constituents are global equities that focus on blockchain technology – hence the name, BLOK. A very interesting feature of BLOK is that it split its investments into two main categories – one that has exposure directly to companies that derive their revenues from the blockchain technology, and another one to companies that invested in the companies belonging in the first category. The ratio between the two categories is roughly 70%-30%.
An open-ended fund with over $640 million in AUM (Assets Under Management)
Average daily volume exceeds $18 million
YTD return 23%
Almost half of the companies part of this ETF are from the United States
Other representative countries: Japan, Canada, Germany, the United Kingdom
MicroStrategy, Silvergate, Marathon Patent – some of its bigger holdings
Price/Book ratio 5.33%
Dividend yield 0.67%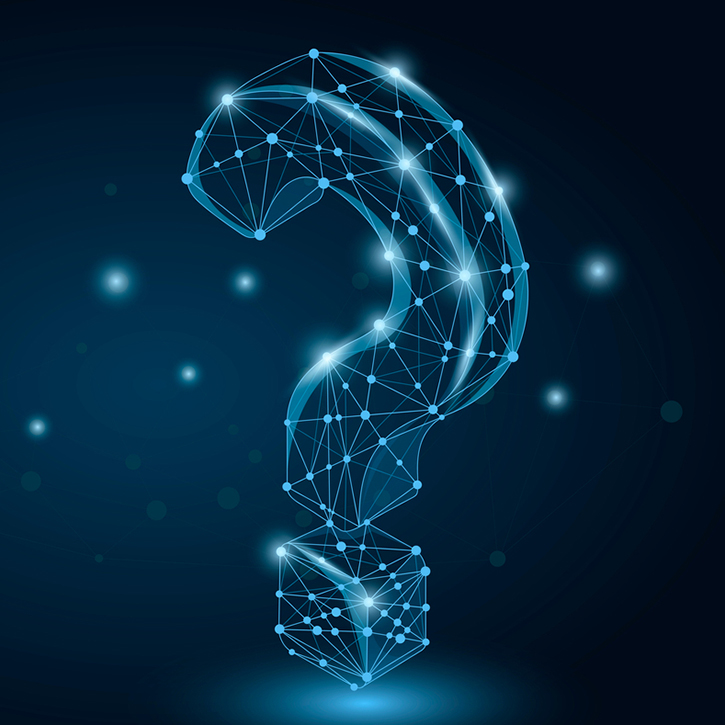 Expert Tip on Investing in Crypto ETFs
The cryptocurrency market is extremely volatile. To give you an example, Bitcoin, the leading cryptocurrency with the largest market capitalization, declined over 30% in less than two weeks during January of this year. Sure, it bounced back and made new all-time highs, but the point here is that with increased volatility comes increased risks. The crypto ETFs are pooled-investments across the blockchain industry. However, the blockchain industry, including mining for cryptocurrencies, will not survive without a relatively high value for the cryptocurrencies. Therefore, the best way to invest in crypto ETFs is to wait for the main cryptocurrencies to reach strong dynamic and support levels.
Why trade ETFs?
The cryptocurrency market is highly unregulated and thus, owning cryptocurrencies directly is riskier. Going through cryptocurrency exchanges is a costly process and the ETFs allow for a cheaper alternative. A crypto ETF does provide exposure to the cryptocurrency market by investing directly in companies involved in various stages of blockchain developments, projects, applications, solutions, and so on. A crypto ETF, thus, offers a cheaper and more diversified alternative to get exposure to the cryptocurrency market.
Frequently Asked Questions
BLOK. The number of constituents and the Asset Under Management (AUM) makes BLOK very popular among investors. Also, the way it chooses the companies to have exposure on is giving it a major advantage – for example, its largest holding is MicroStrategy, a company that invested its treasury into Bitcoin in the middle of 2020 when Bitcoin traded well below the $10,000 level.

The cryptocurrency market grows in popularity by the day. Bitcoin and other major cryptocurrencies have reached all-time highs, rising over four times in value in the last months. It means that the adoption rate, both among retail traders and institutional investors, is increasing.

An ETF or an Exchange Traded Fund is a cheaper alternative to gaining exposure to companies involved in everything crypto-related. From blockchain projects to Bitcoin mining, ETFs gather various names in the industry and weigh them in a fund whose shares are traded like any other shares. Traders wanting to get exposure to the crypto industry will diversify more if owning an ETF or any individual company.

ETFs are pooled investments that act as an open-ended fund. They issue shares and redeem them during the same day and are traded in the secondary market. Their price is derived from the NAV – Net Asset Value of the funds in the portfolio. In sharp contrast, common or ordinary shares belong to one single company, have voting rights and enable their holder to receive a dividend, should the company decide to pay one.

ETFs are especially good for beginners. Just like that, by owning an ETF, one gathers big names in the industry under a single trade. However, ETFs are known as being more volatile than the actual common shares, depending on the way they track the cryptocurrency market.

The cryptocurrency market is expected to grow by a staggering 60% in the next five years in terms of Compounded Annual Growth Rate (CAGR). Few or no industries have such rates, and the easiest way to calculate the size of the industry is to look at the rising market capitalization – roughly $1 trillion.