Pre-2020, some investors probably wouldn't have considered investing in cloud stocks. However, the Covid-19 outbreak came and changed the game for good for many companies in the cloud computing sector.
The massive returns generated by some cloud companies last year were bonkers and brought many investors to ask themselves whether 2021 is the year to invest in cloud computing stock?
Indeed, this year would be a great time to look at stocks in the cloud industry. You don't even have to buy that many at once-- start with a small portion of cloud stocks in your portfolio for mere speculative investing as you try to get a feel of the market.
Herein, we'll highlight some of the top cloud stocks worth trading in 2021.
What Are Cloud Shares?
Cloud stocks are shares or equity in companies that offer cloud-based solutions.
Cloud solutions are diverse products and services offered through the internet, such as data storage, networking, databases, servers, and software. By utilizing the cloud, a company no longer has to store such utilities on local storage spaces—they can save them on a remote database via the web.
Since its inception, the popularity of cloud computing has been rising steadily among people and businesses due to its properties of saving costs and boosting performance, speed, productivity, and security.
When the coronavirus broke out and started spreading like a bushfire across the entire planet, many businesses were forced to turn to cloud-based infrastructure to allow their employees to work from home. Providers of the infrastructure ripped big returns in the process, which in turn compelled more and more investors to pour their money into cloud software stocks.
As the world moves towards accepting Covid-19 as the new normal, cloud solution providers continue to get favorable returns, and their stocks are expected to continue posting great performances in the coming months.
How to Trade and Invest in Cloud Stocks?
1
Open a free account
Start by opening a trading count with a stockbroker that you trust. Choose the best broker based on their spreads, reputation, trading platform, and financial instruments offered, among other things.
2
Make a deposit
Different brokers have different guidelines on the desired account minimums, so considering that you should then deposit your initial investment capital into the stock trading account you just opened.
3
Start trading
With some cash in your account, you're now all set to open your first trade position. However, it helps if you first practice trading cloud stocks using a virtual account before trading with real money.
Where Can I Trade Cloud Stocks?
It matters not whether you're a novice or seasoned investor; when trading stocks, you will want an easy-to-use platform with safe and reliable trade executions.
The platform must also allow you to manage your funds and investments quickly and seamlessly. It also would be an added advantage if your broker can offer you tools, charts, indicators, and data to help you plan your trading better,
We've shortlisted the best cloud stocks to buy in 2021 and you can start trading them in our recommended brokers by clicking on the buttons of the following table.
Top 10 Cloud Stocks to Trade
In some of the fastest-growing tech companies, their cloud stocks rally has shot price-to-sales multiples to record highs, suggesting that the market has much optimism in them. Investors are thus willing to pay up for the future high growth they anticipate in these companies as well as their prospects of profitability.
With the cloud computing market being hotter than ever, here are the top 10 companies to buy cloud stocks in:
Alibaba Group
Amazon
Salesforce.com
Trade Desk Inc.
Dropbox Inc.
Zscaler Inc.
Microsoft
Alphabet Inc.
Twilio Inc.
Workday Inc.
Alibaba Group (NYSE: BABA)
Alibaba is the leading provider of IUS (Infrastructure Utility Services) and IaaS (Infrastructure as a Service) in the Asia-Pacific region. The company hopes that cloud computing will end up being its main business in the coming years.
One attractive thing about investing in this company stock is that Alibaba group has a plan to invest a whopping $28 billion in cloud infrastructure over the next two years.
Amazon (NASDAQ: AMZN)
Amazon is the leading player in the cloud computing industry with 32% of the total market share. Like most other cloud providers, amazon web services leveraged the Covid-19 pandemic to boost its cloud infrastructure market.
Even as core commerce is still a major cash cow for Amazon, the company's cloud business is well-positioned for immense growth in the coming months. So, trading Amazon stock is something that investors can look forward to this year.
Salesforce.com (NYSE: CRM)
For the past seven years, the world's largest cloud-based CRM (customer relationship management) platform has always been from Saleforce.com. Its Government Cloud Plus additionally hopes to take the lead as the cloud infrastructure for US local, state, and federal customers, contractors, and R&D centers.
The company believes that by 2025, its market will grow at a CAGR of 11%, which is good news for anyone hoping to invest in the CRM stock.
Trade Desk Inc. (NASDAQ: TTD)
In 2202, The Trade Desk shares jumped by over 250%. This provider of automated advertising technologies and services expects even more growth based on the results posted in its fourth-quarter report.
Dropbox Inc. (NASDAQ: DBX)
There was lots of hype and fanfare when Dropbox first went public in 2018. There was so much institutional interest in the stock that the IPO was 25 times oversubscribed.
And even though the company may look like its trailing behind its cloud peers, the company is doing just fine with a decent combination of profits and growth, which are expected to last throughout this year at least.
Zscaler Inc. (NASDAQ: ZS)
Zscaler's cloud and network security solutions connect users to externally and internally managed applications by routing traffic to one of its nearest 150+ global data centers. In doing so, Zscaler can monitor every byte of traffic and enforce the necessary security policies as defined by corporate admins.
Network architectures like Zscaler are referred to as secure access service edge, and their prevalence is expected to grow dramatically year over year.
Microsoft (NASDAQ: MSFT)
Microsoft is already a major cloud infrastructure provider in the world, controlling about 18% of the market.
The company offers a diverse range of cloud services through Azure, including service infrastructures, service platforms, and managed database services. The recently unveiled Azure Quantum promise to do even more, which could result in massive gains for Microsoft.
Alphabet Inc. (NASDAQ: GOOG)
One of the world's fast-growing cloud divisions belongs to Google's parent company, Alphabet. In fact, Google's Cloud Services are only eclipsed in size by Amazon and Microsoft.
Some of the big names that run on Google Cloud Services include Etsy Inc. (NASDAQ: ETSY), PayPal Holdings Inc (NASDAQ: PYPL), and The Home Depot (NYSE: HD)
Twilio Inc. (NYSE: TWLO)
Each time you hail a ride through Uber (NYSE: UBER) or Lyft (NASDAQ: LYFT), the technology powering your communications is by a san-Francisco-based cloud communications platform known as Twilio.
Twilio's services have streamlined applications' use, making it easy for businesses and customers to communicate with each other. Currently, over 150,000 companies use Twilio's service, and further growth lies ahead for the company.
Workday Inc. (NASDAQ: WDAY)
As the demand for human resource management software continues to grow, Workday stock keeps on rallying.
Workday offers an on-demand tool that businesses can use to hire and manage their employees. Since last year's pandemic forced many people to start working from home, companies have been finding more and more use for HR software like Workday.
Even post-pandemic, the company is poised for 2021 success; hence it makes sense to add WDAY stock to your portfolio.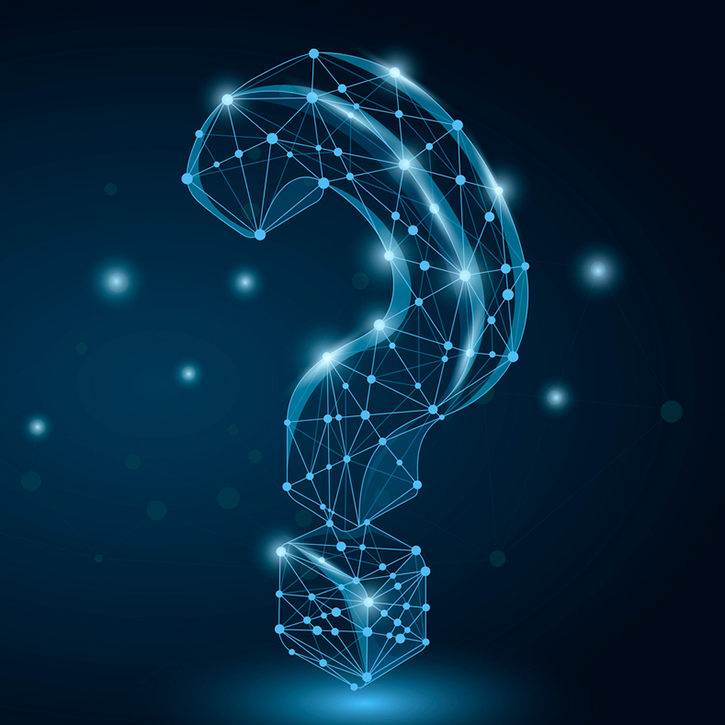 Expert Tip on Investing in Cloud Shares
The stocks listed here are just the tip of the cloud stocks iceberg that you can invest in. Choosing what stocks to invest in is indeed the real catch. In addition to using traditional valuation metrics when deciding what stocks to buy, one should also consider: Business growth metrics Profitability metrics Revenue growth metrics Business growth metrics work best for cloud companies that are growing fast. The metrics take into consideration growth in total customers and users. It may also look at the dollar-based net expansion, aka the revenue retention rate.
Why Invest in Cloud Shares?
Covid-19 forced people to take drastic digital transformation steps, particularly by forcing businesses to adopt new cloud infrastructures, collaboration tools, and productivity software. After taking such steps, most companies realized their real benefits in improving costs, time, returns, and customer experience.
Therefore, even as we try to put the whole coronavirus situation behind us, it is unlikely that businesses will revert to their old, manual, and paper-based processes. Meaning, cloud solutions are here to stay.
Cloud companies are thus set to continue reeling in handsome returns in the coming months, and their shares are similarly expected to continue posting impressive performance throughout the year.
Frequently Asked Questions
Most cloud companies are doing quite well but don't just focus on a single number one cloud stock. Your stock portfolio had better be a mix of several good-performing shares in the cloud computing niche.

Most analysts are currently bullish on cloud stocks. Enterprise cloud spending is expected to go up, and as such, investing in cloud stocks could bring huge gains to traders.

When considering trading cloud stocks, it's best to work with companies that have high-quality growth outlooks. Stocks with reasonable valuations are also good to trade. However, instead of just looking for a single specific strong performer, aspire to build a well-diversified portfolio with several cloud stocks.

Investing in the stock market is usually driven by a desire to make money, intelligence about the markets, and a knowledge of how to manage risks. Anyone with those three attributes can invest in cloud stocks.

Given the anticipated growth for cloud providers in 2012, beginner traders and investors might find good exposure to the markets by trading cloud stocks.

The economic disruption brought about by Covid-19 increased spending on cloud software. Cloud stocks are thriving and are expected to continue doing so in the foreseeable future, hence their popularity among investors.

Most brokers allow traders to open stock positions 24 hours a day, from Monday to Friday.