As the world fights the COVID-19 pandemic and the efforts to create vaccines become tangible, economic activities and the affected industries have started rebounding. A look at the stock markets shows that the world is slowly returning to its previous levels, and stock prices are hitting new highs.
The best time to buy new stocks has always been the beginning of the year when the companies release their fundamentals and forecasts. This year offers even a better opportunity because of the post-pandemic recovery driving the fundamentals and technicals higher. Cheap stocks are shunned by many due to their high volatility risk, and the persistent economic uncertainty makes it even more pronounced.

To ensure you always have options despite everything that's going on globally, we have hit the ground running and came up with a list of the best cheap stocks for you to buy in 2021, coupled with reasons why you should invest in them.
What are Cheap Stocks?
According to financial experts, cheap stocks are equity awards issued to company staff before an IPO, Initial Public Offering. For these equity awards to be categorised as cheap stocks, stock prices after an IPO need to be higher than the equity awards cost.
Since investors cannot be offered equity awards and have to rely on companies with an IPO, how do we define cheap stocks? Generally, if you can make a purchase and sell it at a higher value, it is acquired at a bargain or cheaply. In this guide, we define cheap stocks as those that currently are valued at less than $15 and have room for growth during the post-pandemic global economic rebound.
To take part in this rare opportunity on the cheap stock market, you can either acquire the stocks or speculate on changes in their prices through CFDs.
How to trade and invest in cheap stocks?
1
Open a Trading Account
Find a broker offering cheap stocks and sign up with them. Deposit funds with the broker and ensure they acknowledge the deposit.
2
Choose Cheap Stock
Decide whether to be a part of the cheap stock market by taking stock ownership or speculating on their price differences.
3
Start Trading
Research the cheap stock market and place trades on stocks with growth potential.
Where can I trade cheap stocks?
Cheap stock companies have a presence in both the over-the-counter market (OTC) and the more established stock exchange market. These online brokers have stocks from both the OTC market and the conventional stock exchanges under one platform. It isn't easy to find a reputable traditional broker-dealer firm operating in both markets.
Top 10 cheap stocks to trade
These are the 10 best cheap stocks in 2021 that have room for growth in the post-pandemic bullish market.
Glu Mobile [Gluu]
LimeLight Networks [LLNW]
OrganiGram Holding Inc. [OGI]
Full House Resorts [FLL]
Drive Shack [DS]
General Electric Company [GE]
Zynga [ZNGA]
CineWorld [CNNWF]
Nokia Corp [NOK]
Sirius XM Holdings [SIRI]
Glu Mobile [GLUU]
Glu Mobile is in the mobile gaming sector where it develops, markets, and publishes games for Android and IOS operating systems. It offers its games with in-app purchases through Google Play Store and Apple App Store. It is a company that attracts the likes of Disney World and Kim Kardashian and is worth monitoring. The company has a $2.2 billion market cap with its shares currently priced at $12.66.
LimeLight Networks [LLNW]
This tech company specialises in content delivery network services. Its market offerings include cloud security, large-scale data storage and support services, edge computing services, and real-time streaming. The transition to streaming services has necessitated the need for seamless real-time streaming, quick downloads, and low latency. Fulfilling all these needs to the tee has made LimeLight popular. The company has a $460 million market cap with its shares currently priced at $3.67.
OrganiGram Holding Inc. [OGI]
OrganiGram Holding Inc is a cannabis company that produces and sells medical marijuana and marijuana for adult recreational use. The Biden administration is viewed as pro-marijuana, and the popular opinion is that marijuana use will be legalised in more states. OGI share is therefore strategically placed for a take-off as this infant industry gathers pace. OrganiGram Holdings has a market value of $870 million with its shares currently retailing at $3.52.
Full House Resorts [FLL]
This Nevada casino has interests in the hospitality, gaming, and entertainment industry. It develops, leases, manages, operates, and owns properties in all sectors mentioned above. Full House Resorts understands where the world is heading and has partnered up with Wynn Resorts to provide mobile sports betting in addition to its online casino activities. Such reinventions will only give the FLL stock a platform to grow, and with the resumption of regular human interactions, its other segments can rebound. The company has a $200 million market value with its shares currently retailing at $7.61.
Drive Shack [DS]
Human interactions are what makes humankind complete. After a long confinement, people will use every excuse to get together and socialise post-pandemic. Drive Shack is in the service sector and is strategically placed to fulfil this need for human socialisation by offering entertainment and golf-related leisure activities and other outdoor-focused activities. It has a market capitalisation of $240 million with its shares retailing at $2.73.
General Electric Company [GE]
Despite its name, General Electric does more than producing light bulbs. It has interests in the aviation, financial services, healthcare, energy, automaking, and nutriment sectors. The company is so diversified that even a slight economy rebound will be enough for GE shares to grow. It has a market capitalisation of $105.39 billion with its shares retailing at $12.02. GE is a popular cheap stock because it represents an established industry leader in various sectors of the economy.
Zynga [ZNGA]
This San Francisco tech company offers social gaming services. Technology may have reduced personal interaction, but human nature demands socialisation and cannot allow complete alienation. Zynga takes advantage of this primal need by making socialisation virtual through its games. The company is valued at $13.06 billion with its shares retailing at $12.18. ZNGA is ranked class A in both safe stocks and earnings gainer.
CineWorld [CNNWF]
Do you miss going to the movies with friends or family? You are not the only one! CineWorld is a British cinema company with over 700 sites in 10 countries. Several blockbuster films were delayed due to the pandemic. With their release and the ease of the lockdown measures, cinemas can expect to reap big. It has a market capitalisation of close to $1.1 billion with its shares retailing at $1.14.
Nokia Corp [NOK]
As one of the leading providers of 5G technology, Nokia can take the 5G market space by the horns leading to tremendous revenues. The company has also recently announced a reconstruction process with the goal to shed "dead weight" segments allowing the company to concentrate on the excelling business segments. It has a market capitalisation of $19.34 billion with its shares retailing at $4.07.
Sirius XM Holdings [SIRI]
The merger of XM Satellite Radio and Sirius Satellite Radio resulted in a monopoly in the satellite radio sector. As people resume travelling, the company's infotainment and radio channels that cover road, sea, and air travel have a chance to rake in big bucks. The company has a market capitalisation of $24.88 billion with its shares retailing at $6.01.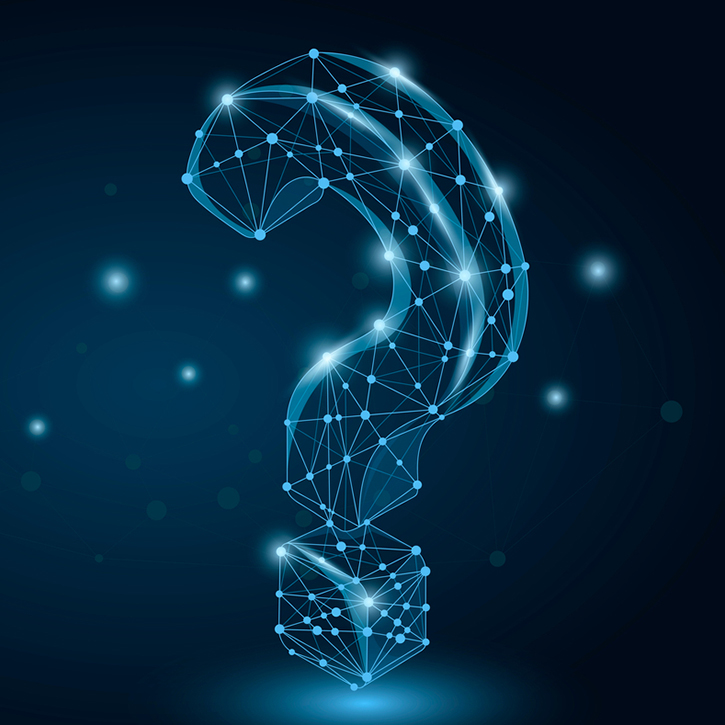 Expert tip on investing in cheap stocks
Cheap stocks in emerging global markets have some of the biggest growth potential in financial markets. The key here is to make sure you diversify your options and find an array of various cheap stocks to enter. You will need to make sure you fully research these stocks before deciding to invest.
Why invest in cheap stocks?
Cheap stocks have the potential for becoming megatrends under the right economic environment. However, most cheap stocks have high volatility and should be approached with caution.
Frequently Asked Questions
All of the cheap stocks highlighted here are the best in their category to purchase in 2021.

Yes, they are. As the global economy recovers from the COVID-19 pandemic, cheap stocks have room for substantial price rallies.

The strongest cheap stock company is General Electric with a $105.39 billion market value.

Anyone can invest in cheap stocks.

Cheap stocks are an excellent beginner investment due to their low cost and high potential for future price rallies.

Cheap stocks are popular due to their low pricing and their high potential to become megatrends.

Online trading of cheap stocks is available 24 hours a day on weekdays.