The world's perception of Cannabis, or marijuana, have experienced a major shift in the last two to three years. As the pandemic forced lockdown globally, the need for not just medical marijuana, but recreational Cannabis skyrocketed. The legalisation of medical marijuana across the globe has also added fuel to the race for investing in the Cannabis industry.
We can confidently say that there is no single company in the Cannabis industry that has not grown in the last 12 months. The question is, which are the best Cannabis stocks to buy in 2021? Our article answers this question by highlighting the 10 best marijuana stocks you should hold in 2021.
Overview of the Cannabis industry
To understand the phenomenal year on year growth of the Cannabis industry and its associated shares, let's look at its development. The use of marijuana for medical purposes even in minimal quantities had been long frowned on. However, in the last decade, the situation has changed. In the United States alone, more than 35 states have legalised the sale of marijuana in some way.
In Canada, the use of marijuana for recreational purposes was legalised in October 2019, setting a precedent for other countries. Although it took Canada over 20 years to get to such a milestone, various European countries are making plans to develop frameworks, which would guide the use of marijuana for medical and recreational purposes.
The reclassification of Cannabis by the UN as a less dangerous drug and its subsequent removal from the list of most dangerous addictive opioids in 2020, will only further accelerate this 20-billion-dollar industry. The recent US presidential elections also resulted in a major victory for the democrats. Kamala Harris is a long-time advocate for the decriminalisation of marijuana among other Cannabis-friendly legislations. Should these legislations pass, the industry will expect a bullish move.
Although in most countries the usage of Cannabis or Cannabis-based products remains illegal, it is completely legal to invest in companies dealing with Cannabis. The US and Canada account for most of the companies dealing with medical Cannabis and recreational marijuana. Most of these companies are listed in the New York Stock Exchange (US Companies) and the Canadian venture exchange (Canadian Companies) for public trading.
What are the trading hours for Cannabis Shares?
Trading hours or sessions refer to the active hours for the exchange of stocks. Since most marijuana companies are based in North America, the Cannabis shares are actively traded during the NYSE session, 9.30 a.m. to 4 p.m. EST. They are also subject to the NASDAQ pre-market, 4-9.30 a.m. EST, and after-hours, 4-8 p.m. EST, trading hours. On holidays, the closing time is 1 p.m. EST.
Trading of marijuana stock CFDs and ETFs online can be done 24 hours a day on weekdays via a broker app or website.
Where can I buy Cannabis shares?
The best place to buy and trade Cannabis stocks is through a broker. Trading through a broker allows you to get all listed shares under one platform and access your trading account 24/7.
Below we have compared the top Cannabis share brokers:
The results are based on analysing such factors as:
Relatively low operational cost compared to other industry players: low minimum deposits and commissions on placing trades,
Correct accreditation by the relevant authorities ensuring fair play and an avenue for addressing any issues,
Wide range of Cannabis-related trading instruments.
We've shortlisted the best cannabis stocks to buy in 2021 and you can start trading them in our recommended brokers by clicking on the buttons of the following table.
Top 10 Cannabis shares to buy
We selected the best marijuana shares to buy in 2021 based on their short-term gains and stability in the long run. Stability of shares in an infant industry like the Cannabis one is of utmost importance.
The top 10 Cannabis stocks to buy in 2021:
GW Pharmaceuticals
Trulieve
Innovative Industrial
Cronos Group
GrowGeneration
ETFMG Alternative Harvest ETF
Aphrla
Curaleaf Holdings
Advisor Share
Canopy Growth
GW Pharmaceuticals
Driven by the success of its flagship Cannabis-based drug Epidiolex, treats seizures, this biotech company has accreditation from the government to produce marijuana-related drugs, bringing medical Cannabis use to the next level.
The success of Epidiolex, which showed relatively fewer side effects compared to alternative drugs, resulted in net sales of $122 million in the fourth quarter of 2020 alone.
The company is in the final stages of getting approval for Sativex, a drug based on Cannabis CBD and THC extracts, aimed at treating multiple sclerosis. Apart from this, there are rumours about numerous programs at the clinical development stage, which are going to take advantage of the Cannabis reforms led by the democrats. GW Pharmaceuticals shares are a must-watch, considering the success of their flagship Cannabis-based drug and expectations of more marijuana-friendly policies.
Trulieve
Based in Florida, Trulieve has 73 local outlets and 5 outlets in other states. The controlled expansion strategy coupled with a concentration on local expansion helps capitalise on this company's economies of scale.
With net sales of over $350 million in its last financial years, which doubled the previous year's net sales, Trulieve shares should be observed closely for buy-in opportunities.
Innovative Industries
Innovative industries are not in the pot business in the literal sense. It is a real estate firm that provides greenhouses and industrial facilities to Cannabis-based firms. Innovative industries has a market value of over $5.1 billion. As marijuana use for both recreational and medical purposes continues to gain a foothold, the expectations for this company are bullish.
It provides lease at a triple net-lease agreement: the tenant pays for maintenance, insurance, and taxes. The result - pretty predictable and consistent profits.
Cronos Group
Boosted by investment from Altria, an American tobacco company, Cronos group shares are currently up by more than 80%. This Canada-based marijuana stock operates on the opposite end to GW pharmaceuticals, as it has focused on the provision of recreational marijuana.
GrowGeneration
This is yet another company that does not deal with marijuana in the literal sense. However, being the largest supplier of hydroponics types of equipment, it has benefited immensely from the specialised care involved in marijuana farming. As marijuana decriminalisation continues, this company keeps reaping the benefits, as evidenced by more than 57% growth in net sales in the last year.
ETFMG Alternative Harvest ETF
With total net assets of over $2 billion in just five years of operation, these are the shares anyone interested in the Cannabis industry must take note of. The top companies making up this Cannabis fund are Canada-based marijuana companies.
Aphrla
Canadian Cannabis sales rank Aphrla as one of the top Canadian Cannabis producers. Irregularities in the acquisition of LATAM and net losses reported in the last fiscal year have resulted in seriously undervalued shares of Aphrla. With the plucking out of the rotten apples in management involved in LATAM acquisition and the continued net sales reporting, these shares are the one to watch because they are expected to correct their undervaluation.
Curaleaf Holdings
This Massachusetts company is among the few purely Cannabis-based companies. It was also among the first companies to produce marijuana vaporizer. Although it started as a medical marijuana company, it has evolved to provide lifestyle brands to enhance the customer experience. It controls the entire value chain of its Cannabis products from cultivation to dispensaries. It has a presence in 23 states so far.
Advisor Share Pure US Cannabis ETF
This is an asset management fund evaluated at almost $1 billion. It focuses on multi-state Cannabis operators, and as more states legalise both medical and recreational Cannabis, it can only continue rising. It is made up of approximately 30 marijuana stocks. It is perfect for traders who see investing in single Cannabis stock as too risky.
Canopy Growth
Riding on the back of a $4 billion investment from Constellation Brands, this Canadian Cannabis company is among the 3 leading marijuana companies globally by market cap. The company reported net revenue losses for its latest fiscal quarter, but experts say the shares are undervalued. Combined with speculated Cannabis-friendly US legislations, a price correction is very likely to occur, therefore making these shares worth to watch out for.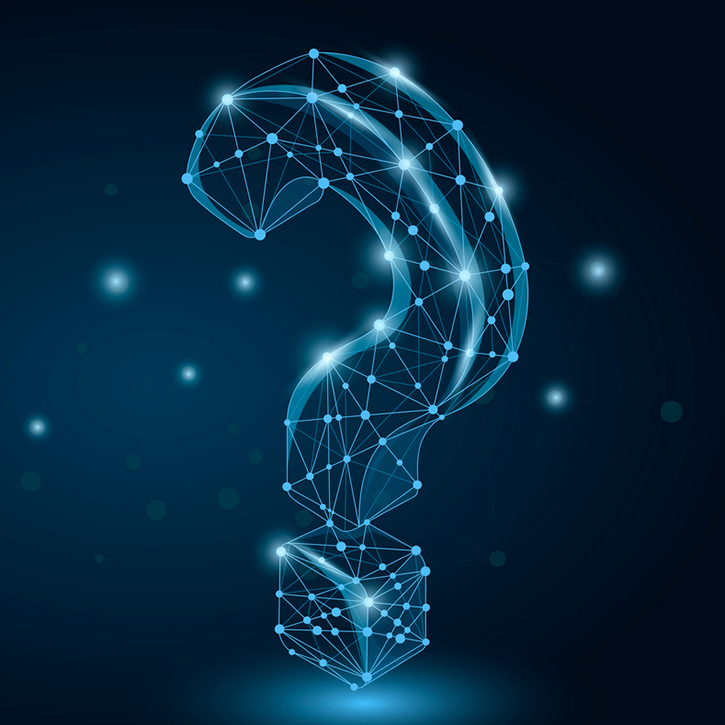 Expert tip-on investing in marijuana shares
The Cannabis industry is still in infancy. As such, traders should always be on the lookout for news related to the industry, since it significantly influences the marijuana-related instruments' prices.
Why invest in cannabis shares?
The reason why one should invest in shares is the fact that this industry is in its infancy and upcoming legislations all over the globe are going to spur its exponential growth. In all respect, it looks like a bullish market for quite some time.
Despite all the positive sides of Cannabis shares, most marijuana companies have posted net losses in the last year.
Frequently Asked Questions
The top Cannabis stock right now, considering both medical and recreational marijuana, is GW Pharmaceuticals.

The legalisation of marijuana is only getting started. The outlook of the industry is bullish; therefore investing in marijuana right now is a sure bet.

The strongest marijuana company in financial terms is Curaleaf holdings with a market value of $11.4 billion.

Anyone can invest and trade in the Cannabis industry.

The best marijuana stock for a beginner investor is the Advisor Share Pure US Cannabis ETF.

Research on Cannabis use continues to reveal its immense medical value and the numerous advantages of its recreational use, cementing its importance in the current world we live in.