With the long, ever-growing list of online brokers, finding an account that meets all your trading needs can be quite daunting.
The trading platform in which you open your account must work in your favor and not against you. Very surprisingly, though, some unscrupulous brokers don't. Hence, we've curated the best brokerage accounts to ensure the safety of the investments you worked so hard to build.
What Is A Broker?
A broker helps you make money by offering you a means to buy and sell financial products like stocks, forex, mutual funds, bonds, etc.
Online brokers make trading even easier by eliminating the need for you to physically go to a financial institution for you to open a trading account.
Online brokerages make it so that you can set up and operate an investment account from the comfort of your home. Some even have mobile apps through which you can actively sign up and trade on the go.
3 Ways You Can Benefit from A Brokerage Account
Once you have decided to invest in the financial markets, a good broker will be key to your success. Here are 3 ways in which you will benefit from having an online brokerage account.
1. You have absolute control over your investment.
Online brokerage eliminates the need for an intermediary between you and the financial markets. The account owner controls the buying and selling of financial orders without the need to consult anyone.
2. Real-time investment monitoring
Online brokerages have advanced interfaces that allow the investor to see how their money is performing in real-time. Logging into your account gives you an immediate view of your most up-to-date gains or losses.
3. It's cheap
Traditional investing requires you to hire a broker to execute your trades—and that costs you money. Online trading platforms eliminate the conventional broker, thereby saving you good money.
Our Picks for The Best Brokerage Accounts
Many different features and variables make some online brokers better than others.
When thinking of where to open your trading account, you have to take into account brokerage commissions and costs, investment offerings, customer service as well as the tools and trading features that your broker's platform offers.
The brokerage firms below stand out as having excellent features making them the best for both beginners and active traders.
How Do Brokerage Accounts Work?
Online brokers have gradually become an indispensable solution for most small-scale investors. The services they provide make it easy for an individual to buy and sell stocks, mutual funds, ETFs, forex, commodities, etc.
It's important to note that most online brokerages do not manage your investments for you. You will be solely responsible for all trading decisions and therefore retain full control of your account. The upside to this is that there's no risk of falling victim to a con.
3 Steps to Start Trading with A Brokerage Account?
1
Open a free trading account
Begin by a side-by-side comparison of various online brokerage firms. Assess the friendliness of their services and platforms to your investing objectives. Pick the winning broker and signup for a trading account with them.
2
Make a deposit
Deposit money into your newly created trading account just as you would put funds into your banking account.
3
Start trading
The money in the account can now be used to fund your investments in buying/selling a host of assets, including stocks, currencies, bonds, ETFs, and more.
What Are the Advantages of Using A Brokerage Account?
The online trading market has many opportunities that investors can exploit to make profits. The convenience of being able to trade numerous assets under one roof is just one of the many benefits of trading online.
Other notable advantages include:
Lower trading fees-- you do not need a big investment to start with, and the cost of trading is much lower compared to traditional forms of financial trading
Flexibility in trading-- you can trade on the go on your mobile device or PC. You may also get in and out of a trade at your convenience based on your predictions of the market movement.
Round the clock trading-- your account is accessible to you at all times. So long as the financial markets are open, you are free to trade as you so wish.
Swift execution of trades-- you can open and close positions in different markets with a single click. You can similarly withdraw your earnings fast and easily
Complete control of your account-- you are the master of your investment, and you do not need to seek anyone's approval before making a move in the financial market.
Access to a multitude of trading tools-- most brokerages are stocked with a suite of tools to optimize the outcome of your trades
What Are the Disadvantages of Using A Brokerage Account?
Whether you trade manually or have a robot to help you, there are some hurdles that you might encounter when using an online brokerage.
Here are some common disadvantages of online trading platforms:
It's upon the trader to manage risk-- just as you have complete control over your investment, so do you have full responsibility to manage the risks of online financial trading.
Without good internet connectivity, your trades will be compromised— a good internet connection lets you keep a keen eye on the markets. Slow connections and internet delays may cause your trades to fail.
It's easy to make mistakes-- all trading occurs through a mere push of a button. Push that button at the wrong time, and it may cost you money. Similarly, pushing it while in an emotionally or mentally compromised state may lead to losses.
You need to learn-- to fully benefit from financial trading, you need to understand how the market moves and what factors fuel that movement. This calls for you to spend a significant amount of time learning.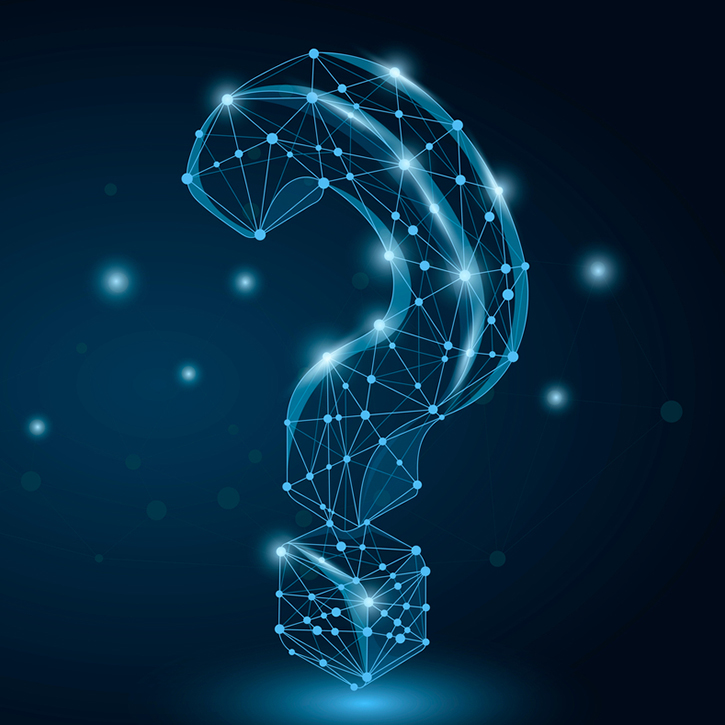 Expert Tip on Selecting the Best Brokerage Accounts
Your investment profile and goals should guide you when looking for a brokerage account. The broker you pick must cater to your investment objectives in the best way possible. Consider what technologies are on offer on the broker's trading platform. Are they fit for your investing style and experience? For instance, a long-term investor might be content with a simple platform with easy-to-use tools and indicators. On the other hand, an active day trader would rather go for an optimized platform with advanced tools indicators designed to give the user an edge in the fast-paced world of day trading.
How to Choose the Best Brokerage Accounts?
When evaluating the worthiness of an investment company, there are some crucial things you ought to consider. Ultimately, though, the best broker will be determined by your individual preferences and priorities.
Here's a list of key questions you should ask yourself about the broker before trusting them with your money.
Is the Broker Regulated?
Not all financial trading brokers act in the best interests of their clients. Mainly because many of them make money from client losses. However, specific government agencies in every country affect strict regulations, policies, and investor protection mechanisms, thereby creating a favorable environment for financial traders and investors to thrive.
Therefore, the broker you choose must be regulated by a fair, reputable, recognized, and efficient regulator.
What Fees and Charges Apply?
It's almost impossible to avoid paying any fees whatsoever. The goal, therefore, should be to find low-cost brokers to facilitate your trades. Common fees include trading platform subscriptions, charges for research and data, inactivity fees, annual fees, and spreads. Some of these fees can be effectively sidestepped by working with a broker who doesn't charge them.
What Payment Methods Are Accepted?
A broker who puts your needs first will make it easy for you to fund your account and even easier for you to withdraw your earnings. Therefore, the broker should offer a secure, frictionless way of transferring money via diverse payment methods so that clients can use the mode most convenient to them.
What Are the Available Assets to Trade?
Online brokerages generally have a similar menu of investment offerings: stocks, forex, options, mutual funds, bonds, futures contracts, ETFs, etc.
The investments being offered by the broker will determine: 1) whether your investment goals will be satisfied and 2) how much in fees and commissions you will pay. Therefore, go for a broker who offers the assets you wish to invest in at favorable trading commissions and fees.
Is There A Demo Account?
A demo account allows you to learn and develop your trading strategies for free and without any financial risks. The best brokers provide their clients with free demo accounts to practice and perfect their trading.
What Is the Account Minimum?
In their quest to make trading accessible to more would-be investors, some online brokers now offer zero-dollar commission trading, and their account minimums have disappeared as well. This essentially means that you can sign up for an account free of charge.
What Educational Resources Are Available?
Most brokers offer free education to account holders. The resource may include videos and tutorials posted on the broker's website. The broker may also conduct in-person training seminars at various locations.
The broker you select should give you access to high-quality education resources, preferably at no cost at all.
Is There Help and Support Available?
When you first start trading, you'll realize that you often need to reach out to customer support for help with your account, trades, or the trading platform. Sometimes your trade positions will be extremely time-sensitive, so any arising issues need to be resolved fast and precisely.
Therefore, the broker you choose must make it easy to reach the right person in their customer support department to make your investing experience smooth and hassle-free.
Is There A Mobile Platform or App?
Work with a broker who allows you to view and adjust your investments on the go. In addition to the trading platform being accessible on PC and via the Web, it's best to pick a brokerage that offers it through a mobile app.
Frequently Asked Questions
Some online trading firms charge zero commission and have no stipulated account minimums. This allows anyone to trade stocks, options, exchange-traded funds, and more free of charge.

A good quality brokerage account for a beginner should have reasonable investment minimums and no hidden account fees. The broker should also provide robust and easy access to customer service.

As a beginner trader, you probably won't require all the extras that come with an advanced trading platform. But you will require some little hand-holding from customer support and education tools, including videos and tutorials. On the other hand, active, seasoned traders may benefit from the diverse array of analysis tools and indicators that some brokers have to offer.

You can have a new account set up in a matter of minutes. Just be prepared to provide some details about yourself and have money to make an initial deposit.

As you might have guessed, online brokers find ways of getting revenue to keep their businesses going. That money obviously comes from their clients in several ways, including spreads payable and a variety of other service charges.