Some of the best biotech stocks have been shining brightly even during the COVID-19 downturn. And even though investors should always be cautious, more so in these unprecedented times, some stocks in this sector have a good outlook and positive potential for investment gains.
The Covid-19 pandemic put a spotlight on an industry whose mission is safeguarding and advancing life on earth. The biotechnology sector develops applications to promote health through medicine, environmental sustainability, agriculture, and industrial processes, among other things.
By way of trading the best biotech stock, you too can profit off companies making innovative breakthroughs that give us happier, healthier lives.
What Are Biotech Shares?
When the coronavirus hit, and the world needed a Covid-19 vaccine, biotech companies like BioNtech (NASDAQ: BNTX) and Moderna, Inc. (NASDAQ: MRNA) used various technologies to research, develop and produce a vaccine.
Coronavirus is just an example of how biotech companies research and create breakthroughs to address the many issues in our world today. Through intricate, often expensive processes, biotech companies develop therapies for chronic and infectious ailments and solve other global issues like clean energy and food security.
Besides researching and developing their innovations, biotech firms have to find ways to commercialize their creations. On top of that, the company needs to attract money in the public market by creating propositions that can capture the investors' trust.
Consequently, stock valuation for biotech firms goes beyond merely analyzing financial goals and performance. Evaluating biotech stock is a more qualitative endeavor that takes into consideration many processes in the company itself.
Where Can I Trade Biotech Stocks?
The best brokers for trading stock online have a robust trading platform with high-quality trading tools, excellent customer service, no hidden account charges, and reasonable investment minimums.
We've shortlisted the best biotech stocks to buy in 2021 and you can start trading them in our recommended brokers by clicking on the buttons of the following table.
Top 10 Biotech Stocks to Trade
Biotechnology is a broad, charged category. Companies here are aggressively inventing and releasing therapies, procedures, and technologies to fix our problems while cashing in on their successes along the way.
However, the real rub for traders is finding out how they can profit in the biotechnology stock market. Here are companies with the best stocks to trade in this year's biotech segment.
Alexandria Real Estate Equities Inc.
Merck & Co., Inc.
BeiGene Ltd.
Zai Lab Limited
Alnylam Pharmaceuticals, Inc.
Sarepta Therapeutics, Inc.
Horizon Therapeutics Public Limited
Gilead Sciences, Inc.
Regeneron Pharmaceuticals
Vanguard Health Care Index Fund ETF
Alexandria Real Estate Equities Inc. (NYSE: ARE)
A real estate investment trust is probably not the hot tip you're looking for, right? However, consider this: biotech companies work in labs, and their successes partially depend on their ability to maximize and expand their lab spaces.
It just so happens that Alexandria Real Estate Equities is one of America's largest owners of labs and rented space. The organization offers top-quality, niche assets for ag-tech, life sciences, and technology with high demand and occupancy.
Merck & Co., Inc. (NYSE: MRK)
Merck had a disappointing fourth quarter with the ongoing coronavirus pandemic having a $2.5 billion impact on last year's revenue. At the beginning 2021, the firm sold its Moderna (NASDAQ: MRNA) equity stake and is now focusing on COVID-19 treatments. More recently, the company's long term CEO announced that he would be stepping down later in the year.
Nevertheless, Merck is still a big stock, and as such, it is poised for substantial gains this year even without it having to achieve massive growth streaks.
BeiGene Ltd. (NASDAQ:BGNE)
This commercial-stage biotech company develops molecularly targeted cancer therapies in China and the United States of America. Some of its notable creations include the breast cancer-curing ABRAXANE, Tocilizumab for Hodgkin's lymphoma, and BRUKINSA for mantle cell lymphoma.
BeiGene has recorded significant successes in the recent past, including one of its drugs receiving an okay from the China National Medical Products Administration. This has caused its stock to soar dramatically.
Zai Lab Limited (NASDAQ: ZLAB)
This Shanghai, China-based biopharmaceutical firm mainly works to discover, develop, license, and commercialize proprietary therapeutics for infectious, oncologic, and autoimmune diseases.
Its big pipeline of drugs includes Niraparib, a small oral medication for treating cancer, including ovarian, lung, and multiple solid tumors.
The company has been on a profitability path, with its average annual growth estimated to be around 60%. This makes Zai Lab a somewhat optimistic stock to trade this year.
Alnylam Pharmaceuticals, Inc. (NASDAQ: ALNY)
This biopharmaceutical company engages in the discovery, creation, and commercialization of RNA-modifying therapeutics. Some of its noteworthy remedies are used in treating genetic disorders as well as diseases of the central nervous system, cardio-metabolic diseases, and hepatic infections.
Even though the company incurred losses in its fourth quarter of 2020, it still is among worthy biotech stocks to buy this year.
Sarepta Therapeutics, Inc. (NASDAQ: SRPT)
Sarepta Therapeutics is a biotech company that develops treatments for rare diseases through gene editing and RNA-targeted therapeutics.
The company has recorded significant underperformance, compared to the S&P, in the recent past, mainly due to negative clinical trial outcomes for some of its drugs.
Nevertheless, the stock seems to be picking up. With the recent executive management changes coupled with growing analysts' optimism, Sarepta Therapeutics is now becoming an attractive stock to trade.
Horizon Therapeutics Public Limited (NASDAQ: HZNP)
Horizon Therapeutics aspires to improve the lives of people living with rare and rheumatic diseases. Recently, this stock paid handsome returns to investors.
Even though rising share prices don't always rationally reflect a company's business, there's reason to believe that the sentiment around the Horizon Therapeutics stock is positive, making it an attractive asset to trade.
Gilead Sciences, Inc. (NASDAQ: GILD)
HIV patients in the United States have benefitted dramatically from Biktarvy, an antiviral drug created by Gilead Sciences. It's thus no surprise that this American biopharmaceutical firm had a very successful fiscal year.
The good tidings are expected to continue for Gilead, and as icing on its cake, about 67% of the free cash flow generated will go straight into its shareholders' pockets.
Regeneron Pharmaceuticals (NASDAQ: REGN)
Regeneron stock has been rallying since its blockbuster therapeutics Eylea and Dupixent. Right now, the company is making about $2 billion in free cash flow and has even secured a $2.625 billion DoD (Department of Defense) contract. The company also promises that it has much more in store over the next three years.
Thus, investors can partake in Regeneron's success by trading its stocks.
Vanguard Health Care Index Fund ETF (NYSEARCA: VHT)
This is a packaged investment offering you access to a wide array of biotechnology and related health corporations as an ETF (exchange-traded fund)
ETFs might not be as exciting as investing in companies with unproven pitches promising big things in the future. However, this is a liquid, low-cost way of efficiently investing in the biotech and health stocks market.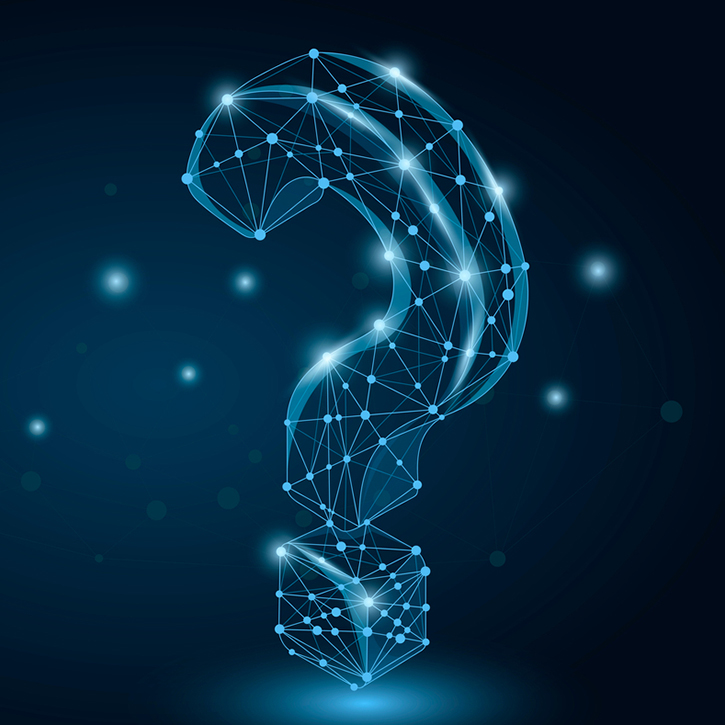 Expert Tip on Investing in Biotech Shares
Aim to diversify your portfolio. Mixing it up in your investments could open doors to great returns in the future while simultaneously shielding your account from losses. Therefore, even as you focus on trading stocks in the biotech sectors, you ought to consider investing in other market segments as well-- for example, trade some health stocks, tech stocks, energy stocks, etc. Alternatively, you could trade index funds. Index funds minimize the legwork involved when trading stocks by tracking and matching performance from existing market indexes like the S&P 500. Buying index funds will, for instance, allow you to own a bunch of different stocks in a single purchase.
Why Invest in Biotech Shares?
Investing in biotech stocks for the very first time can be intimidating—but it is a step you ought to take if you wish to create a solid portfolio with good returns and minimal losses.
2020's COVID-19 pandemic triggered a flood of new money into research, and thus, most players in the biotechnology field are enjoying substantial financing. Additionally, there has been a rise in clinical data sharing, and as already witnessed, biotech stocks respond to these developments quite positively.
Therefore, you can expect that the best biotech stocks will be in huge demand for the foreseeable future and thus a good investment.
Frequently Asked Questions
Successful stock traders do not focus on a single number one stock—because market conditions are never constant. Instead of losing yourself trying to figure out which is the number one biotech stock, focus on creating a well-diversified portfolio of well-performing stocks.

Investing in biotech stocks is an ideal investment move to make right now. However, remember that beating the stock market involves capturing profits when markets are up and curbing losses when markets go south.

Investing in stock has its risks. However, with biotech stocks, it'll be wise to bet on companies making significant moves in hot research areas and have pipelines with potential, market-ready products, low debt, and a good management structure.

A stock trader looking to garner high returns may dabble in biotech stocks. However, the sector has risks unique to it, and the investor is called upon to do his/her due diligence through proper research and evaluation of every stock they choose to invest in.

The biotech space attracts all kinds of investors-- both new and inexperienced, as well as seasoned traders who've been doing it for years.

Stock trading offers the investor with myriads of choices. There are seemingly countless market segments to trade. However, as a rule, it's always better to invest in companies whose products you understand. Hence, people invest in biotech stocks because they understand that innovation is the future.

Trading stocks 24/7 is, by and large, impossible. However, you can trade 24 hours a day on weekdays.