At the height of the pandemic, the financial sector was one of the market's laggards, underperformed only by the energy sector. Bank stocks took a significant hit, with some plunging by as much as 50%. However, the announcement of the vaccine flipped fortunes for battered bank stocks. The anticipated return to normalcy due to the vaccine is expected to stimulate consumer spending. This implies that banks would see more activity and ramp up their revenues. In view of this, we have compiled a list of the top 10 best bank stocks to buy in 2021.
Overview of the banking industry
The banking industry consists of all operational banks. The U.S. banking system had $17.9 trillion in assets and a net income of $236.8 billion. The sector supports the world's largest economy with the greatest diversity in banking institutions and concentration of private credit anywhere in the world.
Some of the notable bank stocks traded in this industry are Citi Bank, Morgan Stanley, Bank of America, and Goldman Sachs. Bank stocks have underperformed the broader market in the last decade. This is a ripple effect of the loss of public confidence in the sector in the wake of the Wells Fargo fake accounts scandal.
However, in recent times, banks have largely been profitable, with many consolidating their gains and increasing revenues. Though the financial sector was down for much of 2020, this did not affect the profit margins of Wall Street's biggest banks. For example, Morgan Stanley recorded a 51% increase in profit to the tune of $3.39 billion in Q4 2020. JP Morgan realized over $30bn, while Goldman Sachs raked in $11.74 billion in revenue.
This implies that despite the setback caused by the pandemic, bank stocks still offer a significant profitable investment opportunity.
What are the trading hours for bank stocks?
Bank stocks can be traded on the US equities market between 9.30 a.m. and 4 p.m. ET. However, bank stocks can also be traded in the after-hours (the period after the market has closed for the day) and in the pre-market (before the market opens). These sessions are between 4 a.m.-9 a.m. NYT (pre-market) and 4 p.m. - 8 p.m. (post-market)
Previously, trading after the market was closed was the exclusive preserve of institutional investors. However, with the advent of technology and the computerization of exchanges, retail investors can also participate in the pre and after-market trading sessions.
Technology has also made it possible for an increasing number of foreign investors to participate in the US stock market and buy bank stocks. Trading apps such as Trading 212, Robinhood, and eToro have made it possible for investors to participate in the US stock market from anywhere in the world.
How to trade and invest in bank stocks?
1
Chose a bank stock to trade
Knowing which stocks to choose means understanding technical and fundamental analysis. Understand how technical indicators work and how you can combine them to improve your chart reading. You also have to know how to value companies and track growth curves and revenue streams. While technical analysis would help you understand when and when to enter/exit the markets, fundamental analysis would enable you to understand companies' valuation and identify undervalued bank stocks.
2
Open a trading account
There is a motley of brokers available online and offline. Pay attention to commissions and look out for hidden charges like interest on margins or service fees for withdrawals. Also, take note of trading limits and minimum account balances. If you are not fully confident in your trading abilities, you may seek a professional brokerage service but be aware you would pay commission fees.
3
Start trading
After you have selected your stock and opened a trading account, you can start trading. Be sure to have a trading strategy before you execute a trade (buy or sell). Depending on your technical indicators and fundamental analyses and try to do away with distractions in the market place in the form of sentiments, corrections, or recommendations. A good trader never follows the herd.
Where can I buy bank stocks?
Bank stocks can be purchased through online brokers or professional brokerage houses. We've shortlisted the best bank stocks to buy in 2021 and you can start trading them in our recommended brokers by clicking on the buttons of the following table.
Top 10 bank stocks to buy in 2021
These are the best bank stocks to buy in 2021 due to a number of reasons. First, the Biden administration has shown that it has a no barred approach when it comes to fiscal spending. The stimulus checks would ease pressure on banks by reducing loan losses, so banks are primely positioned to benefit from the reopening of the economy.
Top 10 bank stocks to buy in 2021 include:
Morgan Stanley
Citi Group
JP Morgan
Bank of America
Goldman Sachs
SVB Financial Group
HomeStreet
Customers Bancorp
Flagstar Bancorp
Allstate Corp
Morgan Stanley (NYSE: MS)
Morgan Stanley has a market capitalization of $123.7 billion. The megabank was one of the market's silent performers in 2020. Despite a tough and uncertain economy, the bank made strategic acquisitions and diversified its revenue streams away from traditional investment banking. In the last three months, shares of Morgan Stanley have increased by 44.6%. The best way to trade this stock is by buying on price declines. Expect further decline till the $62 zone.
Citi Group (NYSE: C)
With a market capitalization of $123bn, Citigroup Inc. is one of the most capitalized banks. The bank is expected to continue its impressive momentum in 2021. Shares of Citigroup Inc. have rallied by 41% in the last three months. This stock is trading below its 52-week high, which means it still has significant upside to it. The best way to trade this stock could be by buying and consolidating long positions until it reaches the $70 range.
JP Morgan (NYSE: JPM)
JP Morgan has a $389.9bn market capitalization. Since dropping by almost 35% in March, the stock has rallied and set a new all-time high at $142.75. The stock is currently trading below its SMA 50-day range, which means it is on the decline. This is one of the situations where you apply patience else you catch a falling knife. Wait for it to establish support between the $123-$125 range before buying.
Bank of America (NYSE: BAC)
Bank of America Corp. is the second-largest American bank by assets, with a market capitalization of $258bn. The bank has recently been strengthening its online banking platform to appeal to younger customers. Bank of America shares have rallied by 25% in the last three months. The stock has rallied by 43% in the previous month and is currently trading below its 50-day SMA. Investors can accumulate small positions till it establishes a clear support zone.
Goldman Sachs (NYSE: BAC)
Goldman Sachs reported a profit of about $3.5 billion in Q3 2020, driven by strong trading activities. What makes this bank's share a good buy is that unlike other banks that have a large consumer operation and have to set aside huge resources to cover loan losses, Goldman being an investment bank, does not need to worry about bad loans. Shares of Goldman have increased by 46% in the last three months.
SVB Financial Group (Nasdaq: SIVB)
SVB Financial Group has a market capitalization of $23bn. In its Q3 2020 report, SVB beat analyst estimates when it announced a dividend of $7.40 per share. Shares of SVB have rallied by over 50% in the last three months. The stock is trading 32% above its SMA 200-day range, while the 14-day RSI indicates it is in the overbought zone. An effective trading strategy for this stock would be to buy on dips.
HomeStreet (Nasdaq: HMST)
Homestreet has a market capitalization of $772m. The bank's annualized income increased by 112%, with reported earnings of $1.23 per share. The price action on shares of HomeStreet has not reflected the bank's strong fundamentals, returning under 20% in the last three months. This presents a buying opportunity for investors. An effective trading strategy may be to take positions and average cost; either way, the stock goes.
Customers Bancorp (NYSE: CUBI)
Customers Bancorp has a market value of $703.1 million. The bank's annualized revenue increased by almost 40% to the tune of $146.72 million in Q4 2020. shares of Customers Bancorp have increased by 66% in the last three months. The stock is trading just below its 52-week high of $23.19. A good trading strategy for this stock could be to accumulate on the dips because it would soon break to set a new high.
Flagstar Bancorp (NYSE: FBC)
With about 160 branch locations across the Midwest and a $2.3bn market capitalization, Flagstar Bancorp would not pass as your typical regional bank. The bank's annual income increased by over 50% to $443m. Shares of Flagstar Bancorp have rallied by 49% in the last three months. Events that would impact the share price action are the issuance of stimulus checks and the reopening of the economy.
PNC Financial Services (NYSE: PNC)
PNC has a market capitalization of $61bn. The bank recently sold its 22% stake in Blackrock, the world's largest asset manager. This has injected cash flows into the bank. Shares of PNC have increased by 35% in the last three months. The bank posted revenue of $4.2 billion in the fourth quarter. Though this declined by 2.6% on an annualized basis, it still beat analysts' expectations.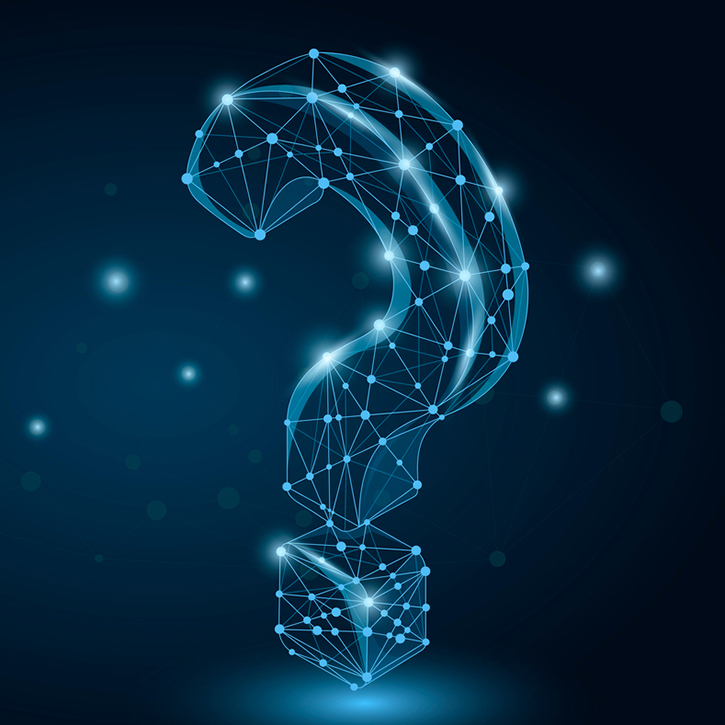 Expert tip on investing in bank stocks
When trading bank stocks be sure to exercise firm control over your emotions. Even though you may have done due diligence and your fundamentals indicate that the stock is a good buy, the market may swing in an opposite direction. Bank stocks fluctuate in tight trading ranges. As such, it is appropriate that the investor does not heed to the noise of the market or follow the herd but, instead, follow their own plans.
Why invest in bank stocks?
Bank stocks are a good investment because most of them have returned profits during a difficult economic period. Also, the prices of bank stocks are relatively cheap and fundamentals support significant growth in the mid-term. The reopening of the economy, issuance of stimulus checks would inject more fiscal liquidity into the banks. Banks also have the option of using their revenues to buy back shares which increases profits for the banks in the long term. However, investors should expect occasional dips and corrections in stock prices. However, this should feel like a minor glitch when the anticipated long-term bullish momentum is put into context.
Frequently Asked Questions
Based on revenue and prevailing macroeconomic conditions, Morgan Stanley is the number one bank stock

The reopening of the economy brought about by the vaccine makes bank stocks a good investment at this particular time.

JP Morgan is the most capitalized bank, and the strongest financially.

Anyone of legal age can invest in bank stocks.

Morgan Stanley is the best bank stock that beginners can invest in.

Banks are involved in the safe-keeping and transfer of money from one entity to another, and they provide the capital for economic growth.