The COVID-19 pandemic has influenced the share prices in many top industries, including aerospace. There was a sharp decline in airline passengers, resulting in many aviation companies filing for bankruptcies. The good news of a vaccine positively impacted the overall economic sector, and there has been gradual recovery in almost all major financial markets since then. This comes as Investor demand for aerospace stocks are rising as we've recently seen with WallStreetBets. As a result, we have handpicked the best aerospace shares for you to buy in 2021.
Overview of aerospace companies
The aerospace industry is vast, with many subsections consisting of auxiliary equipment manufacturing, passenger aircraft, helicopters, rocket, engines, turbines, commercial gliders, and many more. Several top companies have their shares for public trading where investors hold their positions for the long or short term. Overall, bulls and bears' combined activity provides a fair amount of volatility for traders to capitalize on.
Many large Defense companies have a hefty share in this market as many governments spend billions on developing their airforce. Investors look at the technical and fundamental sides of trading shares to get the best probability in their setup.
What are the trading hours for aerospace Shares?
You can trade aerospace stocks on the exchanges they are listed, open from Monday till Friday 9:30 a.m. to 4:00 p.m. Eastern time. The initial one or two hours see a lot of volatility where big institutions are busy opening and closing their positions.
During lunchtimes, the volatility dies down as traders go for a break. The last two hours see a bit of movement as day traders close their executions to avoid open risk on their portfolio. Trading during pre and post-market sessions is also available but is limited. To trade the best aerospace shares, you can open an account with a broker that lists these assets in their platform. It is possible from anywhere in the world to analyze and use these instruments for trading.
Where can I buy aerospace shares?
Aerospace shares are listed on stock exchanges, which brokerages then capitalize on offering them to their clients. Brokers are usually the best place to trade the stocks, and for our list, we have selected the best after spending hours on scrutiny to give you the top ones.
Top tier authorities regulate the companies on our table. Their trading cost per share is meager in the industry, and they also provide various free deposit and withdrawal methods to their customers. A fair amount of education and research materials is also available on their website to help facilitate novices.

We've shortlisted the best aerospace stocks to buy in 2021 and you can start trading them in our recommended brokers by clicking on the buttons of the following table.
Top 10 aerospace shares to buy
We selected the top ten aerospace shares to buy in 2021 after carefully considering all the essential factors that may affect the assets in the coming months. We evaluated their market cap, earnings, prospects, charts, reserves, etc. to decide if they should be included on our list.
The Boeing BA
Lockheed Martin LMT
General Dynamics GD
Northrop Grumman NOC
Raytheon Technologies RTN
Maxar Technologies MAXR
HEICO HEI
Leidos LDOS
Huntington Ingalls Industries HII
Cubic CUB


The Boeing BA
Boeing is one of the world's largest American multinational corporations involved in the manufacturing of aerospace products. The company has a market cap of 121.22 billion dollars. It has always been popular among investors due to its older history, and its top planes, such as Boeing 777, were a massive success in lifting the shares. The stock's value increased steadily from 2016 until the start of the pandemic in 2020.
Lockheed Martin LMT
The American multinational defense and aerospace company was founded in 1995 with its headquarters in Washington DC. It has a market cap of 94.41 billion dollars and is among the world's largest defense contractors. With the share value at the $300 mark, investors with large equities usually trade it. The company has recovered quickly from the downturn after the pandemic.
General Dynamics GD
General Dynamics was included in 2019's Fortune 500 companies in 92nd position. Their market cap stands at 45.5 billion dollars. You can see the stock at NYSE under the ticker of GD. Overall growth estimates for the company are at a buy-side over the yearly period. Increasing revenue and stock value over the past three years took a halt in 2020. The future outlook is bright.
Northrop Grumman NOC
Northrop is listed on the NYSE, with the stock price averaging near $300. It has a current market cap of 49.81 billion dollars and a total revenue of 37 billion dollars. The company is one of the fastest-growing defense stocks. Investors have been arguing over the intrinsic value of its shares over past years, where they place it over $400. The current price still puts it among preferred stocks to buy.
Raytheon Technologies RTN
Founded in 1922, Raytheon technologies is also one of the oldest aerospace companies in the US. The defense contractor has a market cap of 109.85 billion dollars. A huge chunk of companies' value comes from its defense business, where the market has significantly undervalued its price. The fall in the share cost from the beginning of covid-19 has given investors a good buy opportunity.
Maxar Technologies MAXR
Headquartered in Westminster, Colorado, Maxar has a market cap of nearly 3.15 billion dollars. It specializes in space technology and is one of the best value stocks to buy. Considering the undervalued state of the stock, one can think of it as a good buy. The company also reported positive growth for Q3 with a 5.6% increase year-over-year. The end of covid-19 may send this aerospace stock to new highs.
HEICO HEI
HEICO makes its name in aviation by providing jet engines and aircraft replacement parts. The company has a current market cap of 16.16 billion dollars. The PE ratio of 56.4 is a bit low for the aerospace industry, where investors may complement it with price action for going long on the stock. HEICO lost 12% of its value in the first half of 2020 but the stock quickly recovered.
Leidos LDOS
Leidos is also an American defense company that was previously known as Science Applications International Corporation. It has a market cap of 15.19 billion dollars, and the company is rated a "buy" with no sell ratings on most finance websites. The shares are available at NYSE, and have shown an uptrend over the past three years.
Huntington Ingalls HII
Huntington has a current market cap of 6.64 billion dollars. It is one of the fastest-growing defense stocks with increasing revenue over the past three years. However, after the pandemic, the stock has not recovered from its drop and continues to trade on the lower side. With the moving averages, crossover investors will probably look towards the share on the buy-side as the company looks promising for the future.
Cubic CUB
Cubic provides the military with air and simulation support and training systems. It has a low market cap of 2.01 billion dollars compared to other top aerospace companies. Investors who don't have a high amount of equity to trade stocks can use Cubic, which has a price of around $60. Many Wall Street equity research analysts hold the share value in high regard and rate it as a "buy".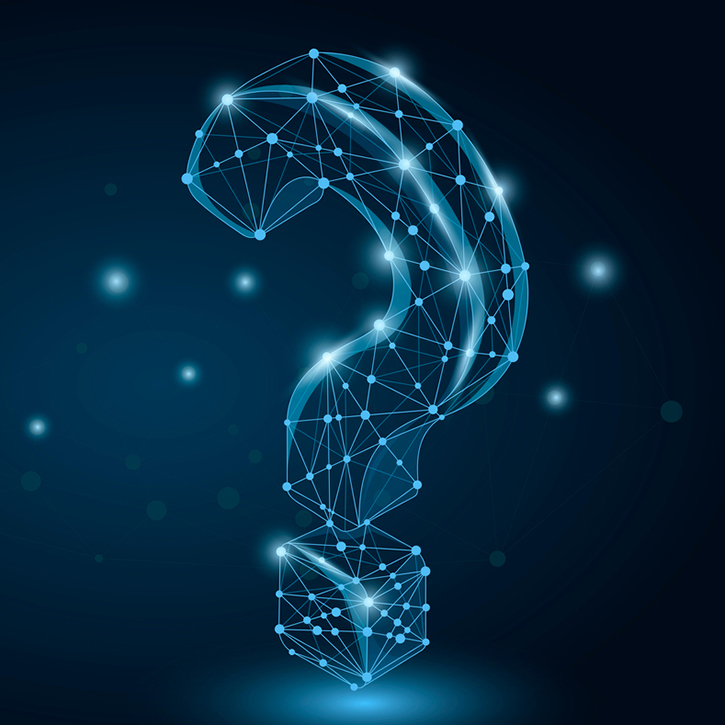 Expert tip on investing in aerospace shares
While trading shares of any sort, keep yourself at a distance from penny stocks and invest in those with a bigger market cap and popularity amongst investors. Low-level shares are easily influenced by economic and other factors where a single big institution can buy and take its value high.
Why invest in aerospace shares?
Aerospace shares present a good opportunity for investors right now as the post covid situation seems to improve. The hopes for a working vaccine will lead us to see planes in the sky again, positively impacting the market value of aviation. Defense and space shares also have taken their fair amount of losses, and while some have recovered to their previous high, others are still struggling. The sign of effort shows that a stock is ready to take off but is waiting for the right technical and fundamental setups. However, it would be best to beware putting all your eggs in one basket. Spread your equity in several positions, not just in aerospace, to achieve a diversified portfolio.
Frequently Asked Questions
Boeing is the number one aerospace stock.

Yes, the aerospace industry is an excellent investment right now.

Boeing is the strongest financially.

Day traders, institutions, and positions traders invest in aerospace.

Cubic is the best aerospace stock to invest in for beginners.

Aerospace is responsible for quick transportation worldwide. It is also essential for defense and space.