In looking for great companies to invest in 2021, the big elephant in the room is still COVID-19 and its long-term effects on the business landscape. Businesses that can succeed at least from this year onwards should have the same pandemic-proofing that allowed it to thrive the year before. But which are those companies exactly? Which stocks should you own that your portfolio will love you for?
Well, to help you out, we named the top ten best stocks to buy now in this article. Based on their performance in the previous year, the companies on our list are the ones we think have a good shot of surviving the next ten months of this so-called pandemic's new normal.
What Are the Best Stocks to Buy Now?
The best stocks to buy now are the companies that have proven to cope well with the global recession caused by the coronavirus. These are the companies that, instead of being affected negatively by all the lockdowns and restrictions, have actually benefited from it.
And to some extent, it also encompasses the companies that are on course to recovery, especially as the worldwide COVID-19 cases are decreasing.
What Are the Trading Hours for the Best Stocks to Buy Now?
Trading hours for this type of stock follow the regular trading hours of the exchange where they are listed. If the stock you choose is listed on a U.S. exchange like NASDAQ, then they follow the market hours between 9:30 am to 4 pm ET from Monday to Friday (except holidays). Some brokers also allow you to trade before and after these hours but may not offer the same volatility to move market prices.
Trading the Best Stocks in 3 Steps
1
Open a trading account
The thing you need to access the financial markets and the stocks you want to purchase is a trading account. Therefore, the first step to begin investing is to open one with a broker.
However, don't go for any broker. Do your due diligence by going over their trading tools, research capabilities, client support, and regulation. This will help you compare between brokers and ultimately choose the best one.
2
Research the companies
After opening your trading account, the next step is to take time to research the companies you want to invest in before risking your money. Make sure that sound data reifies your decision to invest in a company. In other words, don't just buy a company because you heard it's a hot stock.
3
Place your first trade
Once everything is all set, and you've spent ample time analyzing a company's business (e.g., digging through financial reports and listening through conference calls), the last step is to purchase your first shares of the company and see how your investment goes.
Where Can I Trade the Best Stocks to Buy Now?
Trading accounts, as mentioned, are offered by brokerage companies. Do a quick search on discount or online stockbrokers, and the results will show you plenty of options. And again, it's just a matter of selecting the best one.
When you open an account with any of these brokers, you only need to provide ID proof and, sometimes, details about your investing experience, employment status and other information.
But of course, there are other ways to invest in stocks aside from this. However, those other options do not offer the same conveniences afforded by brokers.
Brokerage accounts are by far the most convenient as they supply you with various tools to help you invest independently. Their platforms also allow you to go in and out of your positions quickly. And it's the most cost-effective option as well because of the absence of any upfront costs, and the transaction fees among most brokerages these days are at their lowest levels.
We've shortlisted the best stocks to buy now in 2021 and you can start trading them in our recommended brokers by clicking on the buttons of the following table.
Which Is the Best Stock to Trade?
Here are our top ten best stocks to buy now:
Apple
Amazon
Nvidia
PayPal
Tesla
Etsy
Microsoft
Disney
Zoom Video Communications
Boeing
Apple
Apple is mostly unaffected by COVID-19 as it even managed to churn out $12.7 billion in profits from its 4Q results for fiscal 2020. Apple's business doesn't fall under the industries hampered by the pandemic. But what's surprising is that despite the economic upheaval, the company still made money from its product's sales. The stock also performed well, appreciating by 81% in all of 2020.
Amazon
Amazon did particularly well in 2020 -- a record performance, as a matter of fact. Its annual revenue increased by 38% from 2019, and its net profit was up 84%. This, of course, has a lot to do with the increased online sales because of the lockdown restrictions. But the trend might continue as the pandemic still has no end in sight.
Nvidia
As long as there are graphic processor units to sell, Nvidia can generate sales and make a profit. And as the video game industry did expand considerably in 2020 -- exceeding sports and film combined -- so did Nvidia. The industry's growth had a cascading effect on companies like Nvidia. And as a result, the stock surged 122% last year.
PayPal
Advances in digital wallet capabilities and crypto integration are just some of the developments of PayPal that boosted its attractiveness to investors. PayPal's might as a digital payment processor was also accentuated in 2020 and the results manifested as early as the Q3, with a 25% rise in revenue year over year, coupled with a 36% jump in total payment volume.
Tesla
Tesla is a company that surprised investors by reporting its first full-year profit in the least favorable business climate in recent years. Tesla produced 179,757 vehicles in Q4, and its total deliveries (499,550) were just a few hundreds shy of its 500,000 target for the whole year.
As far as stock performance goes, Tesla's share price even surpassed Bitcoin's meteoric surge last year, with a 743% gain.
Etsy
Etsy is an e-commerce site that Amazon would have overtaken in 2020 in terms of online sales. But instead, the company's share in the online marketplace grew when the pandemic struck. Its third-quarter revenue was even up 128.1% year-over-year.
What makes Etsy different from its e-commerce peers is it's not just another seller of standard consumer items. Etsy focuses on selling vintage items, handmade goods, art, and crafts. It's also a platform where people with artistic skills can sell their work and make money.
Microsoft
Microsoft is another company that wasn't severely affected at all by the whole COVID-19 situation. Its strong commercial cloud sales made up the bulk of its $143 billion total revenue. The company's gaming console business and Windows software also grew in 2020. And, all in all, the company returned $35 billion to its shareholders.
Microsoft's new and healthy revenue streams make it ready to tackle 2021 onwards.
Disney
Disney is the first company on this list whose core business was hit hard by the coronavirus last year. The company had to shut down its theme parks, and its profitable movie businesses were foiled by theater closures. But to bet against this company would still be a poor decision as Disney still managed to thrive in 2020. In fact, its full-year revenue of $65.39 billion was just $4.22 billion lower than 2019, with its media business as the major engine.
But apart from that, the company also has another up-and-coming revenue machine via its recently launched Disney+. The new streaming service filled with Disney content is set to rival Netflix and has already garnered 73 million subscribers in December.
Zoom Video Communications
Zoom was big in 2020, and that's just an understatement. Zoom's 2019 market debut was met with overwhelming success the next year as the pandemic struck. Its stock was trading between $60 to $74 in April 2019 but is now worth a whopping $417 a share, boosting its market value to nearly $120 billion.
Of course, this was evident as most companies and schools worldwide relied on its software to communicate, which is a trend that's not dying away yet.
Boeing
Finally, we have Boeing. Buying Boeing at this point is a gamble on the airline industry's recovery. Because even though the company has other business segments like Defense, Space & Security, and Global Services, its core business is still commercial airplane manufacturing and aircraft leasing.
This is why the stock dropped by 34% in 2020 and still has not recovered much of what it had lost in value pre-pandemic. But as the jet airliner market is just a duopoly between Boeing and Airbus, it's crazy to ignore Boeing at its current discounted price.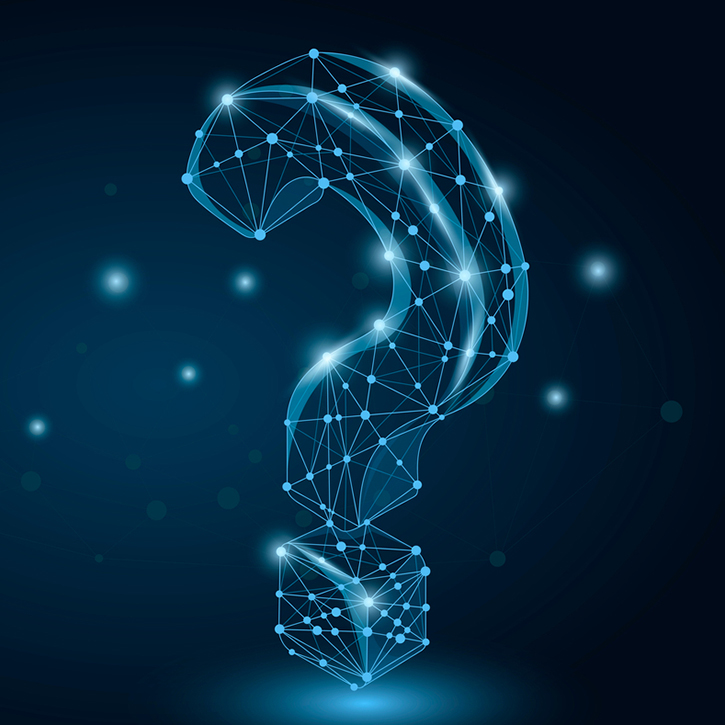 Expert Tip on Investing in the Best Stocks to Buy Now
To reiterate, the main reason for buying these stocks now is to either acquire shares of companies that have shown remarkable resilience against the pandemic or purchase cheaper shares of great businesses that fell victim to it but are ready to recover. However, if 2021 ends up not being the year for a global economic recovery or if the business that did well last year become flat-out disappointments, you must have preset parameters for when to jettison your holdings. This is also called "planning ahead" or having a "contingency plan." Since nothing is guaranteed, having explicit rules for when to exit a trade is crucial to avoid large losses. The rules you establish are entirely at your discretion. You can use whatever metric makes sense to you. It could be a price target or a key figure or ratio on a company's quarterly report. What matters is that you get out in your own terms.
Why Trade the Best Stocks to Buy Now?
The companies that made the most out of the coronavirus situation offer a great buying opportunity to generate exceptional returns in this unique market atmosphere. It goes the same way for companies whose businesses got hurt by the pandemic, that is, if they exhibit improvements.
But all of these things hinge on what will transpire in the near future. The market appears to remain sensitive to coronavirus-related data, which can cause the broader market to jitter. Some degree of caution is necessary to avoid the mistake of overexposing in individual companie
Frequently Asked Questions
Stocks are shares of companies that are traded in an exchange. Crypto, on the other hand, is a different type of asset that is often described as a form of digital currency.

Yes, most of the companies to buy now are profitable investments. As businesses, they thrived the year before despite the massive wave of coronavirus-related lockdowns and restrictions.

Apple is the most profitable with a $57.41 billion net income for its 2020 fiscal year.

Apple is a safe investment for a beginner because it's a very stable company with a business unscathed by COVID-19.

Yes, they are. Most of the stocks to buy now found success for a whole year with not the most ideal market environment.

No. Most of the stocks to buy now follow the regular market hours of the exchange where they're listed on.